Adding signature drink stations at Baltimore wedding receptions are increasing in popularity, and for good reason! These cocktails are fun, refreshing and an easy way to reflect your personalities into your wedding. In fact, incorporating signature drinks help to reduce alcohol costs, too.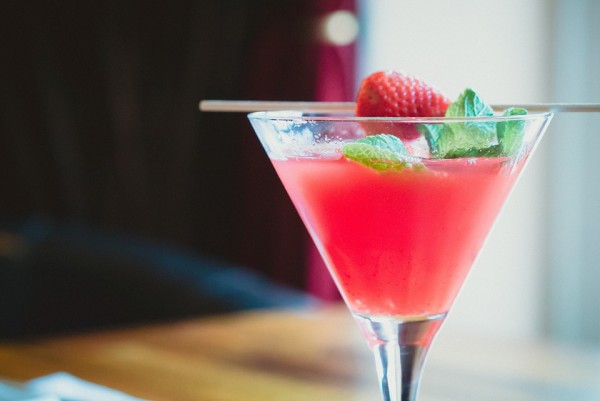 Photo credit: (c) Pixabay
Signature drinks create a relaxed atmosphere for guests, providing a drink upon arrival and leaving them ready for conversation. They make the post-ceremony bar rush less hectic since they are prepared in bulk, displayed ahead of time and readily available.
However, with so many fun cocktails to choose from, how does one begin to narrow them down? Here are some of our favorite tips to select the ideal signature drink for your Baltimore wedding.
Custom Creations. Why not choose a beverage that reflects you as a couple or has special meaning? Perhaps it's a drink you discovered on your first vacation together. Maybe you have the same favorite drink (or, instead prefer "his" and "hers" drink options). If you met in New York, how about a Manhattan? If you both love the beach, how about a blueberry mojito? And, of course, the drink choice, itself, isn't the only way to personalize your cocktail: you can name it too, whether it's a play on your last name, reference to your hometown or favorite sports team.
Color Preference. One of the easiest ways to pick your signature drink is to use your wedding's color palette for inspiration. With the variety of mixers available today, it's possible to create a cocktail in virtually any color. Whether it's a Tiffany blue Cosmopolitan, a green appletini, pink sangria or Blushing Bride, there are a multitude of options and lots of room for fun experimentation. Keep in mind that when it comes to a cocktail, brighter, lively colors tend to be more appealing than darker ones.
Simplify. Choose a signature drink that can be prepared easily, in only a few steps, and without numerous ingredients. Preferably, it should be something that can be made in bulk batches prior to your Baltimore wedding so that your bartenders don't have to spend precious time mixing each individual drink for each guest, clogging up the bar line and making guests antsy.
Go local and seasonal. If you have access to a local brewery, distillery or farm, why not support their business when planning your signature drink? Guests will love the local touch and it will be a great way to narrow down your beverage options. By focusing on local, seasonal ingredients, you will also be able to save money.
Tie in the location. Why not use the location of your wedding to help you make your signature drink decision? Baltimore affords numerous ideas like a Black Eyed Susan, the official beverage of the Preakness, an orange concoction.
Avoid Frozen Beverages. When preparing in bulk, creating a frozen cocktail such as a pina colada or margarita not only takes more time but they become less appealing as time goes on. They can start to get watered down, lose flavor or even worse, separate.