Did you know that the song which has become synonymous with the bridal procession, "Here Comes the Bride" or "Wedding March," is actually from Richard Wagner's tragic opera, Lohengrin, in which the groom is forever banished and the bride dies of grief? Kind of an interesting choice of music to play during the ceremony celebrating your long and happy future together, isn't it?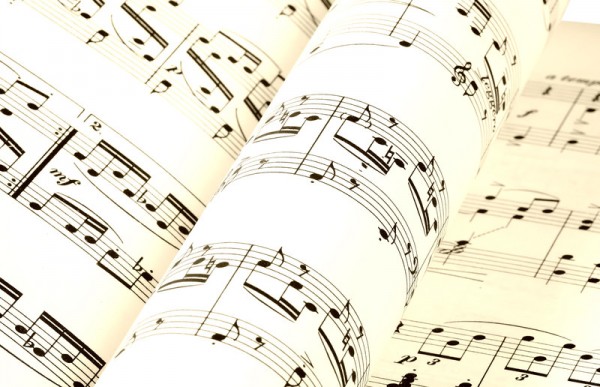 These days, many couples are choosing to stray from such staples of wedding instrumentation, whether in favor of more contemporary tunes or other classical compositions. Here are some suggestions for that perfect song to accompany you down the aisle:
Classical Music
If you still love the sound of classical music, but just aren't keen on the popular "Wedding March" or Pachelbel's Cannon in D, you have an abundance of other options to choose from. "Spring,"Allegro or "Winter," Largo from Antonio Vivaldi's Four Seasons are gorgeous violin pieces that would work well for a processional. Gymnopédie No.1 by Erik Satie is a beautiful, poignant piano piece with a slow, dreamlike quality. Leo Delibes' Flower Duet is another enchanting piece, which you may recognize. Ask your musician or wedding planner for suggestions.
Contemporary Music
Not every song is suited for a trip down the aisle, but there are some wonderful modern love songs that will really fit the bill. You can either choose a song that has meaning to you and your partner or simply choose one that you both like with lyrics which fit with the situation. "Marry Me" by Train is a pretty obvious choice with a sweet slow tempo that lends itself to a procession. You could also choose "In My Life" or "All You Need is Love" by The Beatles, "Stand By Me" by Ben E. King, or "I Do" by Colbie Caillat. Think of all your favorite songs and which ones would work and which wouldn't!
Contemporary Music with a Classical Twist
If you're having trouble deciding between going contemporary or classical for your walk down the aisle, why not choose the best of both worlds? While not every song sounds wedding-worthy when transformed into an instrumental, often the result is the perfect mixture of elegance and familiarity to create a truly touching moment for you and your guests. For examples, take a look at these wonderful cello and violin covers of contemporary songs by Happy Couple Duo or this piano/cello cover of Christina Perri's "A Thousand Years".
Music from your Favorite Movie
While movie soundtracks might not be the first thing you think of when brainstorming potential wedding songs, when you think about it, it makes perfect sense. Music from movies is, by nature, created to accompany action and imagery, such as your wedding procession. Choosing a song from your favorite movie is a wonderful way to add a personal touch to your wedding music. Now, I'm not suggesting you process to "The Imperial March" from Star Wars or anything (although, if that is your style, do it, please), but how about "Once Upon A Time…Storybook Love" from The Princess Bride or "Feather Theme" from Forrest Gump? Or what about "Portuguese Love Theme" from Love Actually or (my personal favorite) "The Kiss" from The Last of the Mohicans? There are literally thousands of amazing songs to choose from!