The foundation for planning your Baltimore wedding is your budget, as mundane as it may seem. However, finding out what is the average cost for each category such as floral arrangements, is crucial to staying within your parameters. And yet, it is tricky if you are not in the Baltimore wedding industry—or a professional florist.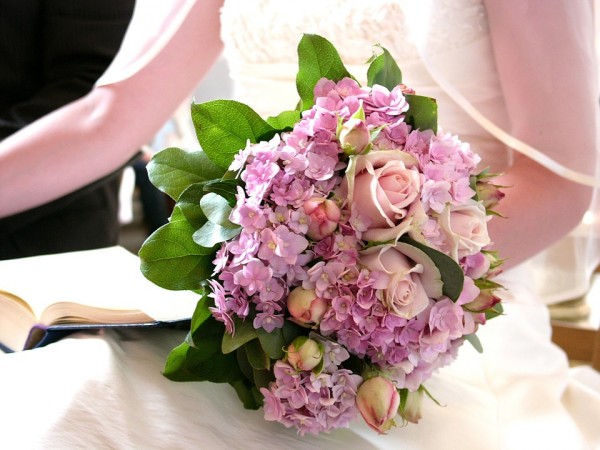 Photo credit: (c) Pixabay
Here are some general tips to keep in mind when designing your bridal bouquet.
The bridal bouquet is the most important flowers of your wedding day. On average, in this market, bridal bouquets cost approximately $250. These flowers are your main accessory for your ceremony and reception (next to your new wedding band, of course) and will be professionally photographed many many times by your side and solo.
If your bouquet is important to you, this is the area to splurge. Otherwise, convey to your Baltimore wedding florist your budget restrictions and most likely, they will work within those numbers. If a simple display, is more your style, perhaps a nosegay is the right choice. It is a smaller bunch compared to a traditional bouquet but will save money.
Several favors determine the cost. Of course, season plays an important role as well as the kind of flower. Tulips in the spring are accessible and inexpensive. However, in the summer, they are challenging to find and will cost more, especially if looking for a specific color. In terms of type, peonies would cost more than Chrysanthemums. In addition, multiple varieties of flowers in one bouquet will produce a higher priced piece compared to a bouquet with a single type with simple greenery.

The Bridal Bouquet
$100 On The Low Side
$350 On The High Side
$225-$275 Average Range
These tips will help you gage how much to set aside for bridal bouquets for your Baltimore wedding.