Looking for inspiration for your Baltimore wedding? Why not tie in one of the features the city is best known for and go with a nautical theme for your nuptials?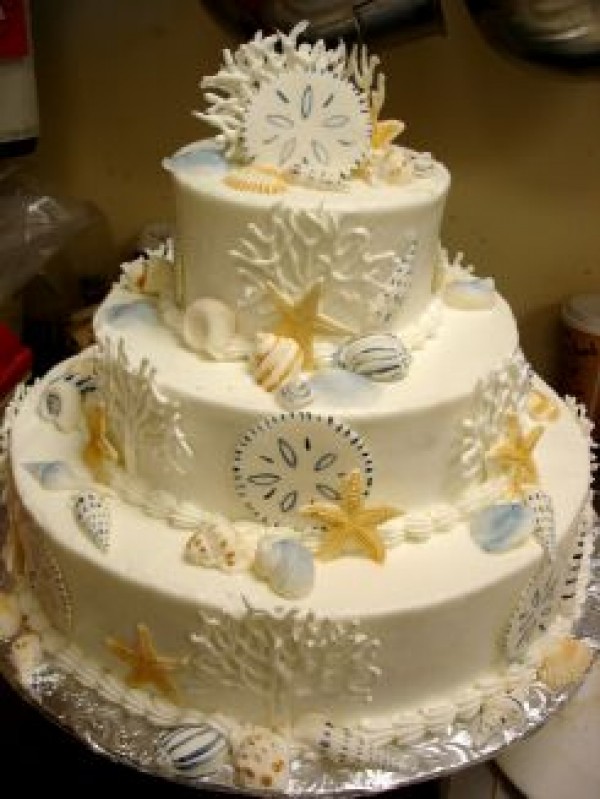 Photo Credit: The Main Ingredient
Below, local catering company, The Main Ingredient, offers some wonderful tips for how to plan the perfect maritime-themed wedding!
---
Having a theme can be a great way to tie a wedding together and helps to give both you and your vendors inspiration for a beautiful day! When it comes to a nautical theme, Baltimore has a great deal to offer, including lots of wonderful waterfront venues to choose from. Be sure to schedule your wedding for a season which will be conducive to this kind of setting and have a backup plan in case of foul weather.
When choosing a menu, treat your guests to seafood favorites like crab cakes, shrimp, and oyster shooters. In a city like Baltimore, there are plenty of options, so be creative! Consider a crab soup or salad! Carry the theme over to the desserts, as well, with iced sugar cookies shaped like crabs and an ocean-inspired wedding cake. Drinks can also take up the nautical theme with the help of some Old Bay and Mount Gay Rum. Mix up Old Bay martinis, Bloody Marys, and gin and tonics for your guests and watch them enjoy!
When it comes to maritime décor, there are tons of options and directions you can take. Decorating with driftwood and shells can create a beautiful, organic look, while anchors, nautical flags, and ropes have a lot of charm. Other fun ideas for decorations include wooden sailing ships, vintage oyster cans, and sailing lanterns. Navy blue and white are a popular color scheme, but don't be afraid to mix it up!
While a nautical theme can be a lot of fun in a wedding, it's important not to "go overboard." It's very easy for a theme wedding to become over-the-top and distracting. Keep it simple and understated and don't stamp every surface with anchors! While it's tempting to mix in every decorating idea you see on Pinterest, remember that less is more. Choose your favorite ideas and be realistic about what will work together. Pinterest is crammed with ideas for nautical weddings and the volume of options can be overwhelming. It helps if you treat each board as a focal point instead of just having one board for the entire wedding. It will assist you in narrowing down what you really want and make the process of coming up with a design much easier!