Are you looking for inspiration for your next cookout or thinking of hosting a picnic after your wedding in place of a traditional reception? Picnics are fun and can be a great alternative to a more traditional sit-down meal.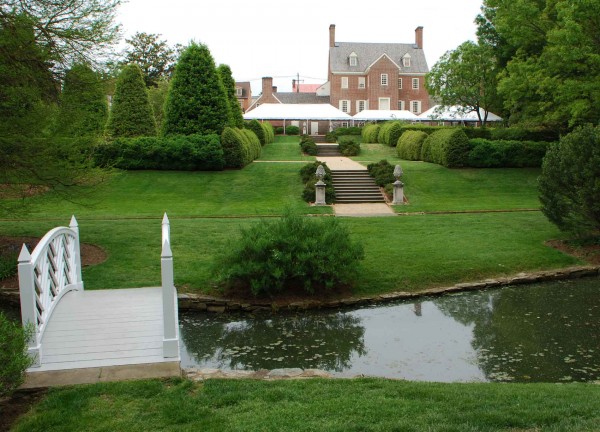 Photo Credit: William Paca House and Garden
If you're considering a picnic, a cookout-style meal is a natural complement to it. You can serve traditional barbecue favorites, such as hot dogs and hamburgers, or you can get a little more creative and make things more fun and easy for your guests by serving food on skewers. We're all familiar with shrimp and chicken kabobs, but you can make things really fun by serving fruit skewers, tater tot skewers, burger or steak skewers, vegetable skewers, fajita skewers, or paella skewers. Complete the meal with dessert skewers containing fruit, marshmallows, chocolate, or all three.
Lawn games are currently popular entertainment at parties and weddings, so why not incorporate your favorites into your picnic? They are a perfect activity for this kind of event! Consider setting up horseshoes, croquet, a ring toss, cornhole. If you don't think your guests would be interested or if you want to mix it up a little, consider putting out jump ropes and hula hoops.
If you do decide to host a traditional picnic, consider putting out a few picnic-style tables and chairs as well as blankets for guests to sit on; not everyone is going to want to sit on the ground, and some of your guests may be more comfortable sitting at a proper table.
Are you still looking for an amazing venue to host a perfect cookout or picnic? Click here! Do you have an incredible venue, and are in search of vendors to make your event incredible? Click here!