All brides want to look their best on their wedding day, and the hairstyle chosen for your special day is no different. Whether you're just looking around for hairstyle ideas or not sure how to go in to an appointment with your stylist, here are some ideas to consider before you decide on that final style.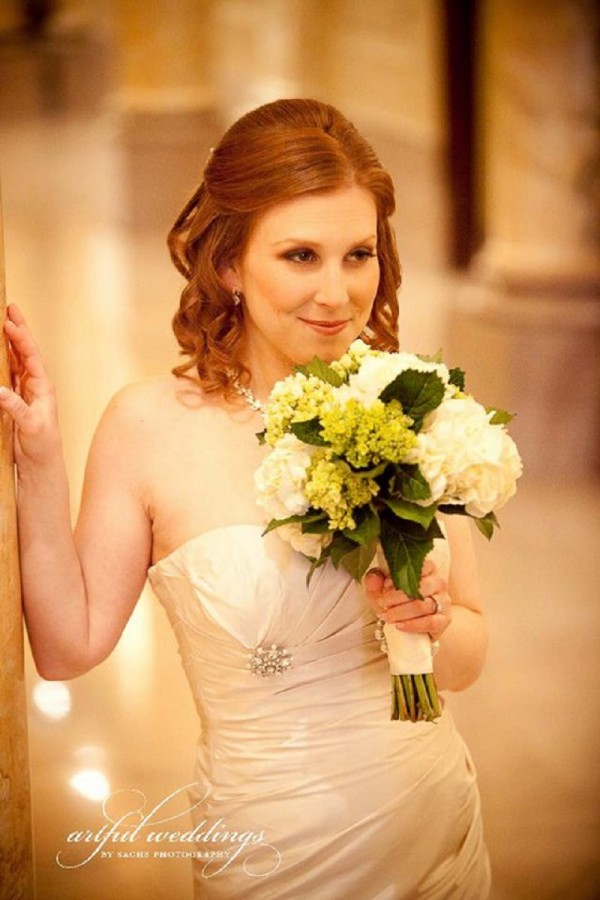 Photo Credit: Baltimore Bridal Beauty
It is important that you have chosen your dress before you start thinking about hairstyles. The style of your dress will strongly influence the hairstyle you choose. Definitely bring pictures of your dress to your stylist so they can see the style of the dress and the shape of the neckline. If you don't have a stylist, your Baltimore vendor might be able to recommend one.
Be realistic about the hair you have. While hair extensions can be an amazing thing, if you have been rocking a pixie cut for most of your life, expecting to suddenly sport a pile of curls on your wedding day might be a little unrealistic. Additionally, if you have hair that couldn't hold a curl if your life depended on it, no matter what the length, perhaps you should look elsewhere for hairstyle options.
Trials with your stylist are important in the lead-up to your wedding. Not only can you can experiment with different looks, you will thank yourself later when you think you've found the perfect hairstyle only to realize that it's so heavy you have a headache before the stylist has even placed the last bobby pin.
It's okay to go to the appointment with some ideas. Just like you went to your bridal appointment knowing you hated lace but really wanted a mermaid-style dress, it's smart to have an idea of what you do or do not want in your wedding hairstyle. If you really like the idea of wearing flowers in your hair or want a sparkly accessory incorporated into you hairstyle for your special day, tell that to your stylist. If you hate the look of loose curls, for instance, it's important to let your stylist know that before they heat up their curling iron.
It's important to go into your appointment with an open mind. Your stylist may have some great hairstyles that you can try; you may be surprised at what you end up with. Even if the stylist suggests something you don't end up liking, the hairstyle only has to be taken down and you can start over with some other idea.
When deciding on a hairstyle, keep your venue and possible weather conditions in mind. If you're having a formal wedding, an updo such as a chignon might be a better idea than loose waves that would be more appropriate for a beach. If you're having a destination wedding to a tropical climate or an outdoor wedding in the middle of the summer, heat and humidity are something you're going to have to consider.