So, you've booked your venue and your vendors and have hammered out the details of your wedding décor. You might think you're all set for your wedding day to arrive. But if you are planning on having lots of guests from out of town, there's one more step you may have forgotten!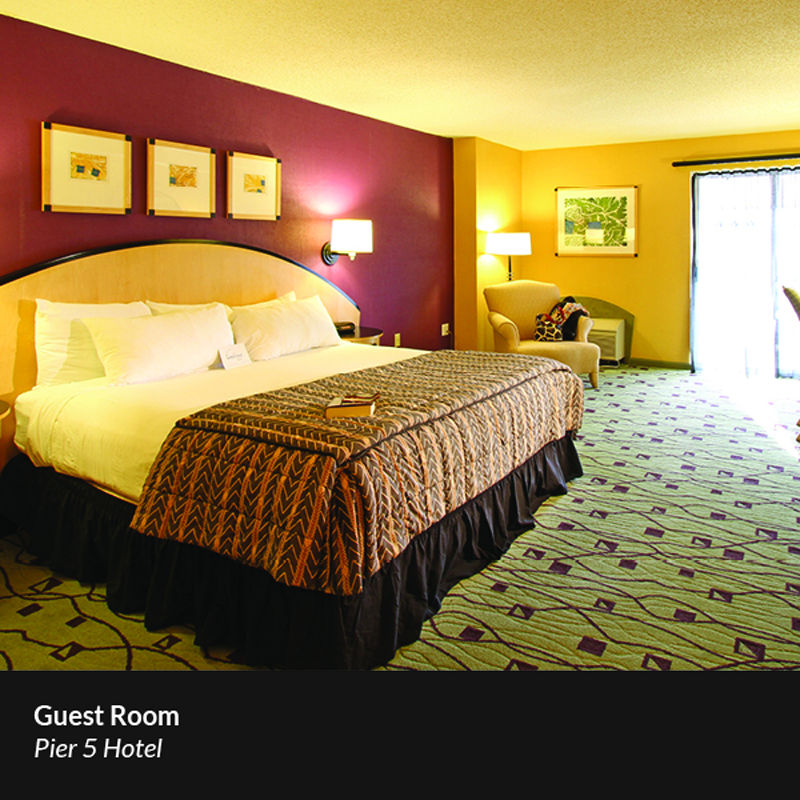 Reserving a block of hotel rooms for your out-of-town guests is a wonderful and helpful way to show them how much you appreciate their presence on your big day. Not only does it ensure that your guests will definitely be able to find accommodation  for the days they will need it, but it usually also comes with a discount on room rates that you can pass on to them.
We turned to Christopher Sikora of Baltimore's fabulous Pier 5 Hotel for some insider advice on everything you should know about the process of reserving rooms for your wedding guests.
---
Q: What is the process for reserving a block of hotel rooms for wedding guests? What should a couple expect?
A: Either your wedding/catering specialist can handle the block or they will refer you to a group sales specialist who can set up the room block for you.  Check to see if there are any major events on the day of your wedding, such as The Preakness, sporting events, college graduations, large conventions or any other events that will create a large demand on hotel rooms (New Year's Eve is a great example).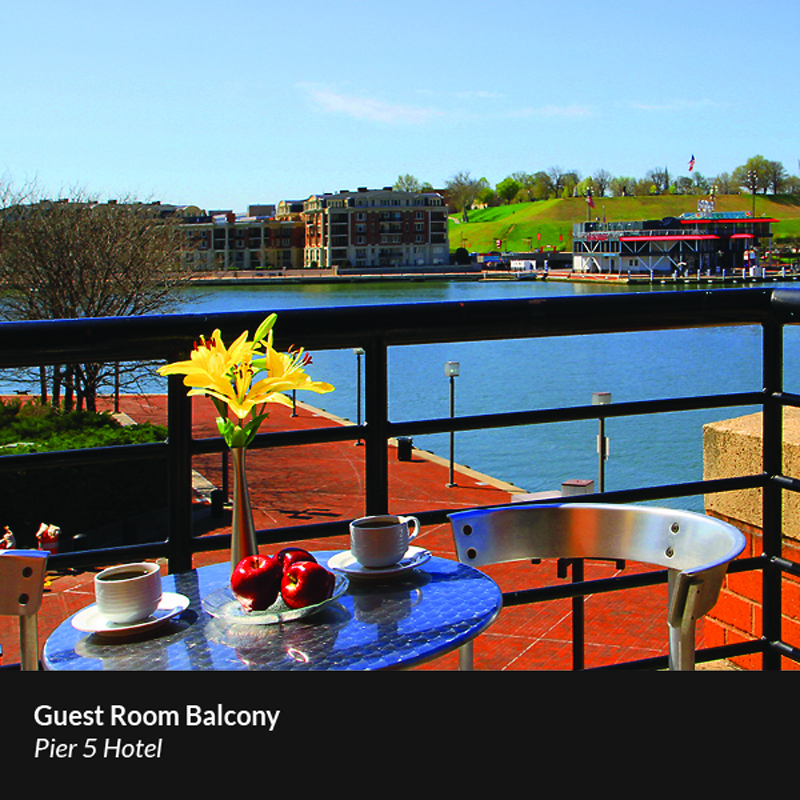 Q: What important questions should a couple ask the hotel when seeking to reserve a block of rooms?
A:  First, ask to read the room block contract.  Ask about or look to see if there is an "attrition clause", which is a hotel term meaning that you will take financial responsibility for unsold rooms if a certain percentage of your block remains unsold.  For example, if you hold 40 rooms in a block with 80% attrition, that means that you are guaranteeing that 32 rooms will be purchased, and any below that you will need to pay for.  Most hotels will do 20 or fewer rooms with no attrition clause.
Along with rate, ask about room tax and any other destination or resort fees that are added to the room rate.  In Baltimore, those can add 20% or more to the room cost.
Additional questions include:
Is the hotel pet friendly?
What is the latest date to make a reservation while still having the rate/availability?
Is there guest parking? If your hotel is also hosting the wedding, the parking rate will be different for guests just attending the wedding and those also staying overnight.
What are the cancellation policies? Are there any prepayment requirements?
Does the hotel charge for having gift bags/welcome bags distributed to guests?
What is the guarantee check in time?
Is there transportation from the airport to the hotel for guests travelling by plane?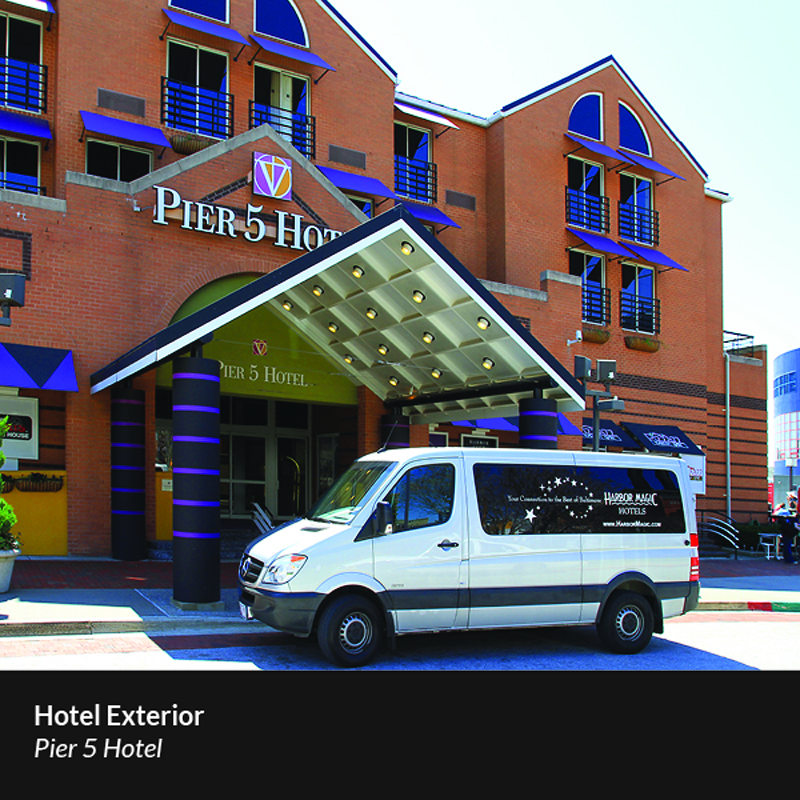 Q: What information about the hotel and reservations should couples pass on to their guests?
A: You should pass on all the hotel costs to your guests, not just the room rate. Let them know about parking, and how to access the group and rate.  Some hotels will give a dedicated URL for the group reservations, while some have a specific number that needs to be called.  Some you can call the reservation number and just mention the group name.
Always advise your guests of the check in time!  If there is a 4 pm check in, and the wedding is at 4 pm, your guests may not be able to get their rooms before your wedding ceremony!  Some hotels may offer an early check-in, but early check-ins are not guaranteed.  Also, please have the guest understand how they are expected to get from the hotel to the ceremony site (if off site).  Are you arranging transportation (highly recommended)?
You should also communicate the cut off for group reservations.  Make sure the guests understand that room availability and rate are not guaranteed after the cut off.
Every once in a while your guest may find a favorable rate on a 3rd party site such as Travelocity or Priceline, but the guest needs to understand that these rates are fully prepaid and non-cancellable/refundable, and they don't count towards the block (which could possibly cause trouble for the couple if they have an attrition clause), and the hotel can't alter these reservations.  Group reservations are normally cancellable, and aren't paid until check in.
Also pass on what's included in the reservation:  breakfast?  Parking?  Most people will assume so, however most downtown hotels charge for these.  Be sure to communicate to your guests that making a room reservation in the block is NOT the same thing as RSVPing for the wedding.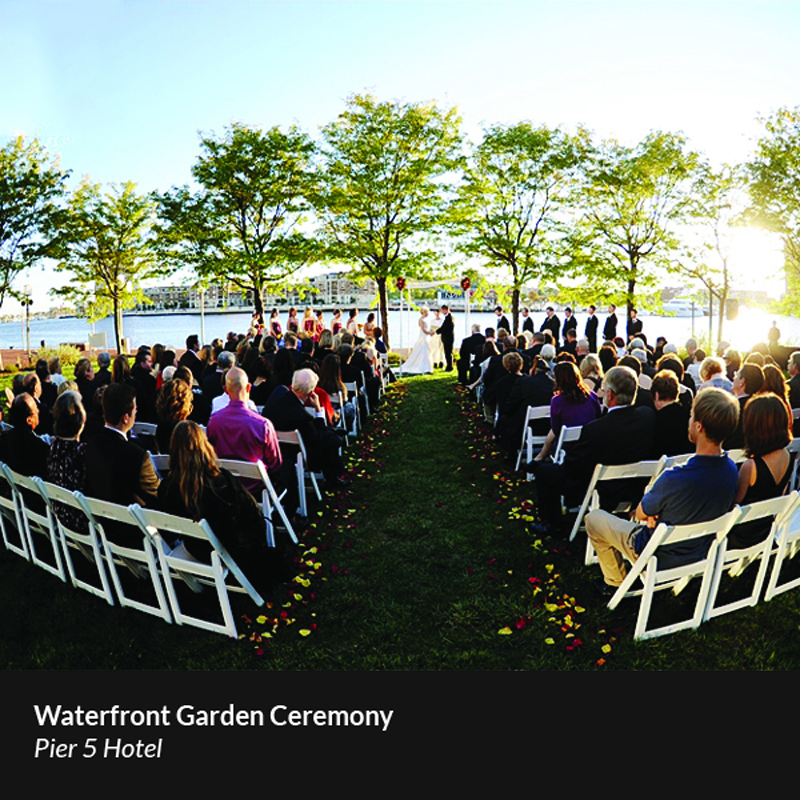 Q: Do you have any other insider tips to offer to our readers to make the room blocking process easier/more cost-effective?
A: Yes, make blocks at more than one hotel.  Your guests will have different tastes and needs on their stay, some want to be pampered, some just want a bed.  Be respectful of your guests' budgets.
I can't emphasize enough to research your planned wedding date to ascertain the hotel demand for that day. Hotel prices can vary wildly; in Baltimore you can get a nice room in January-March for $129, but on Preakness Saturday or New Year's Eve that room can balloon to over $300.  Block just enough rooms to avoid attrition.
Holding your wedding in an area with many major brands of hotels will help your guests too, since some will cash in loyalty points to attend your wedding or have strong brand preferences.
If your wedding is at a site that's not a hotel, ask the hotels you have room blocks at if they will offer you a breakfast/brunch at a discounted rate, so you and your overnight guests can enjoy each other one more time before leaving.  A hotel that also offers a mimosa/Bloody Mary bar is a nice extra touch too!