Mini moons, a one-to-three night vacation, are becoming a popular option for newlyweds who have postponed their honeymoon for a later date in the year.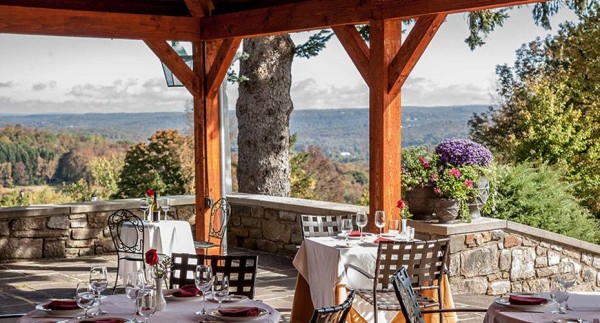 Some reasons include their plan to purchase a house or lack of time--scheduling a honeymoon is simply time consuming while…well, planning the wedding. Perhaps, it's not the right season for your dream destination or simply hard to take off more vacation days from work.
Photo credit: French Manor Inn and Spa
Here are some ideas for that mini vacation to celebrate the first days of your married lives together:
Poconos: Plan a getaway to a bed and breakfast or hotel retreat in a secluded mountain resort. Share a new experience together, breakfast in bed, couples massage or a hike in a new destination.
Trip to the Inner Harbor: A stunning view and a few pampered nights at a luxury hotel together is just the right fit to enjoy quality time after the Baltimore wedding.
Spa Retreat: Indulge in a spa resort, hot stone massages and plain relaxation. Recuperate after the stress of planning a wedding--sleep in, nourish your body.
Domestic Trips: A couple of days down the shore or the Outer Banks in North Carolina could do just the trick!