This week, we're spotlighting our favorite venues in the city of Baltimore!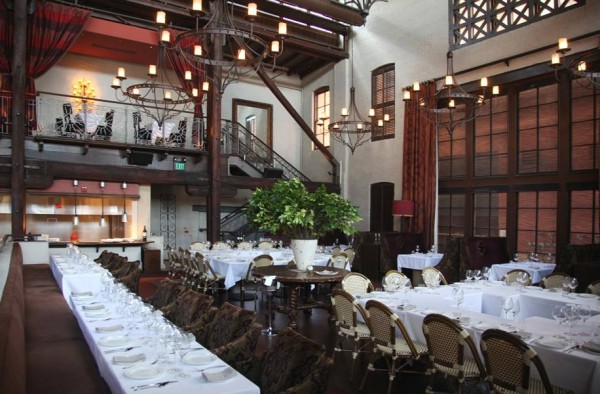 Photo Credit: Bar Vasquez
American Visionary Art Museum: This beautiful Baltimore venue is located in Federal Hill, in the city's Inner Harbor. The American Visionary Art Museum is a perfect venue for events ranging from large weddings to intimate dinners, the museum is described as "the national repository for the artworks created by self-taught artists, the building's architecture is an artistic creation unto itself - winning many international and national awards for its design and beauty."
Roy's Hawaiian Fusion Restaurant: Roy's has locations all over the country, but their Baltimore venue is a Fells Point restaurant on Aliceanna Street that "dedicated event space, customized menus, and a professional group sales staff to assist with every detail" of any type of event, from rehearsal dinners to board meetings, corporate events to family celebrations.
Reginald F. Lewis Museum: This Inner Harbor venue is located on East Pratt Street and is a Smithsonian affiliated-museum that highlights "the history and accomplishments of African Americans with a special focus on Maryland's African American community." and "is a mark of architectural excellence, as well as a state of the art attractive venue for your special occasion." that can host small and large events of all kinds.
Mount Vernon Place United Methodist Church: Located "in one of the most picturesque areas of Baltimore," Mount Vernon Place United Methodist Church is located near many wonderful reception venues and is "one of the most beautiful sanctuaries in the heart of Baltimore. Listed as a National Landmark building, it is considered the finest example of Gothic Revival architecture in the city."
Montgomery Park: Montgomery Park is a redeveloped historic building located in South Baltimore. It provides " a unique setting for corporate meetings, weddings and social events" no matter the size; the conference room can seat up to 800 guests.
Angels Event Center: This Baltimore event venue is "a full service corporate and social event planning company" At Angels Event Center, one-of-a-kind events, from weddings to corporate events to family barbeques, are "designed to reflect your individual style with creativity and professionalism. Our fine dining approach to catering ensures seasonally inspired, perfectly prepared dishes that tantalize the palate."
Bar Vasquez: Bar Vasquez is a Fells Point restaurant and rustic event venue that was a machine shop in its former life. It features "soaring ceilings, open kitchen, plush booths, mezzanine and stylish bar and lounge area."
Baltimore Museum of Art: This fabulous Baltimore venue is located near Johns Hopkins University and is an incredible choice for any special event. The Baltimore Museum of Art features amazing architecture and is perfect for "everything from intimate dinner parties to large-scale receptions. Weddings, rehearsal dinners, bar/bat mitzvahs, corporate events, holiday parties and more!"
The Hippodrome Theatre: The Hippodrome Theatre is a unique Baltimore venue allowing clients to "raise the curtain on your special event!" that features incredible spaces "to suit most every need and a professional staff on hand to make your event one to remember."
Westminster Hall: This historic Baltimore venue is downtown on Greene Street. Westminster Hall features beautiful details like "stained glass windows, a fully-restored 1882 Johnson pipe organ, beautiful wood floor, and plenty of room for all kinds of celebrations!"
Check out our favorite Baltimore springtime wedding venues!
Still searching for beautiful venues? Click here! On the hunt for amazing vendors? Click here!