To finish out the year and start 2017, we're spotlighting our most popular Baltimore vendors!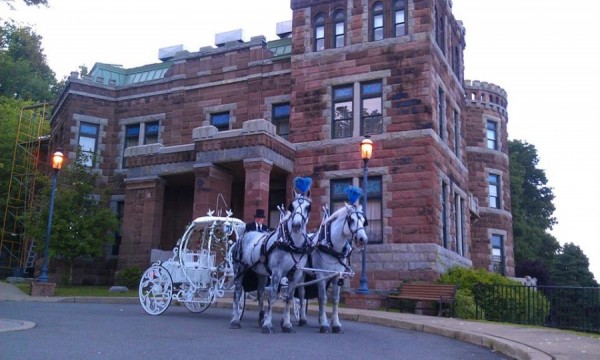 Photo Credit: Bee Tree Trail Cinderella Carriage Rides
The Classic Catering People: The Classic Catering People is a caterer that specializes in all kinds of events. Equal parts culinary magic, attentive service and artful presentation, our events have made history and favorite memories... Detail by detail, ingredient by ingredient, we surprise and delight."
Zeffert & Gold Catering: An experienced Baltimore-based caterer, Zeffert & Gold, their expertise "ensures that each wedding is an expression of the couple's personality embellished by Zeffert & Gold's creative touch."
Images of Sommer: Bill Rettberg Jr.'s Images of Sommer is a wedding photographer that has worked for over 40 years and Bill "has worked with couples such as yourselves to prove he is the answer to the first question; to convince you that he is that photographer for you; and to assure you that your emotional investment in your wedding photography pays dividends for more than a lifetime."
Gerard Tomko Photography: Jerry of Gerard Tomko Photography has been in business since 1981, has been published in a number of magazines, and "he has managed to stay on top of the ever changing digital photography revolution and be consistently cutting edge with his work."
The Antares Musicians: The Antares Musicians is a small business owned by women that has more than 20 years of experience and is "comprised of award-winning, conservatory-trained, professional musicians with special expertise in chamber music performance."
Bee Tree Trail Cinderella Carriage Rides: Bee Tree Trail Cinderella Carriage Rides designs and builds all of their carriages and "you will be swept away for your wedding day in this one-of-a-kind, dream come true Cinderella carriage designed and built here at Bee Tree Trail."
Still searching for amazing venues? Click here! Looking for incredible vendors? Click here!