Summer is the season of pop-up rain showers and gusty thunderstorms, weather that could easily ruin an outdoor event. Fortunately, there's no need to nervously watch the skies as your event gets closer- there are plenty of ways to plan for inclement weather.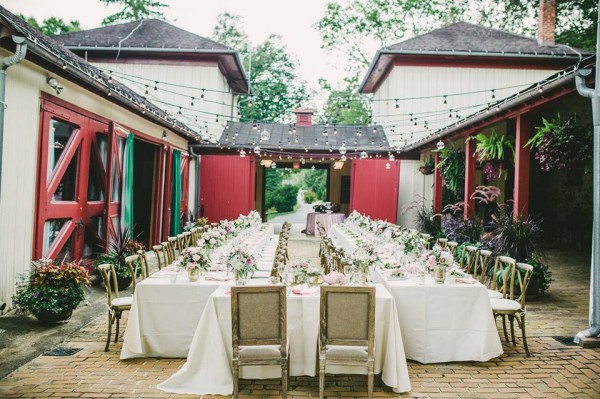 Photo Credit: Select Event Group
If your event is going to be entirely outside, plan for a backup. Unfortunately, as much as we can hope for amazing weather on the day, Mother Nature doesn't always do things according to our meticulously laid-out plans, which can leave us with muddy event spaces or the constant threat of a downpour.
Having a backup plan can be as easy as moving the party that was supposed to happen out on your patio into your dining room, or more complicated, like having a backup plan for your wedding ceremony with 250 guests in attendance. If you're having nightmares about having to hustle everyone indoors and being left without a ceremony space, talk to your venue about indoor event spaces- they may have a perfectly lovely event space with soaring ceilings and amazing views, for instance, that works for you just as well as your outdoor space- or ask if your venue has the ability to set up a tent outside. If you decide to have your ceremony under a tent, depending on the season, consider a tent with sides that can be raised or lowered and having fans or heaters to keep guests comfortable.
On your invitations, be sure to let guests know that the event will be held outdoors so that they can dress appropriately. Additionally, it is not a bad idea to let guests know what will happen in the case of inclement weather.
Searching for an amazing event venue? Click here! On the hunt for vendors to make your event spectacular? Click here!