Happy Memorial Day, everyone! Couples all across the country have been tying the knot over the holiday weekend, choosing to cash in on that extra day off work. Today, in honor of the holiday, and with an eye on the Fourth of July as it rapidly approaches, we thought we'd take the time to explore the pros and cons of a holiday wedding. Definite disaster or perfect plan? You decide!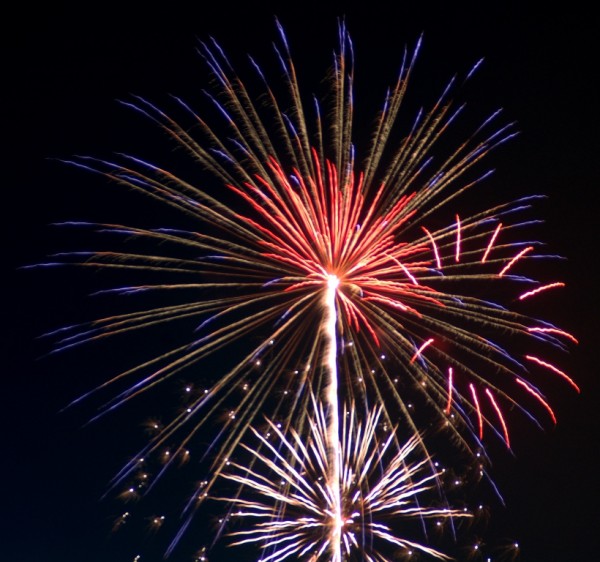 Pros:
Your guests will have an extra day for travel or recuperation after the big event. Having your wedding in the middle of a long weekend provides a nice padding for travel time and relaxation before your guests have to return to work.


Getting married on a holiday weekend opens up the opportunity for you to be married on a Sunday without your guests having to go back to work the next day. Sundays are generally cheaper when it comes to venue rentals, so this can enable you to save some money!


Chances are that some portion of your guests won't be attending your holiday wedding. Many of them will choose to spend the holidays with their family or will have already made vacation plans. You can mitigate the latter by sending your save-the-dates and invitations many months in advance, but there will always be people who have standing traditions on the holidays and will opt out. This can be a boon, however, if you're looking to pare down your guest list a little.


In the event that you are having your wedding away from home or have guests traveling from afar to attend the wedding, no one will have to take a day off on Friday to travel to the destination.


When you have that long weekend to work with, you can treat your guests to more activities. Long weekends make it possible to have a brunch or dinner with your guests and spend more time with them, which can be really nice and make the scramble to greet and speak with everyone at the reception much less frantic.


Decorating for a holiday wedding can be much easier and less expensive. Many venues have already decorated for the holidays and you can simply borrow their theme and add to their decorations.


Finally, you will always have a long weekend for celebrating your anniversary! Not to mention, remembering your anniversary will be that much easier!
Cons:
The costs of traveling during the holidays can be significantly higher than at other times of year. Plane tickets and hotel rooms for out of town guests will both be more expensive during a holiday, which can put extra stress on your guests' wallets. Not to mention that booking a room or a flight might be harder than during the rest of the year.


If you are planning to get married around Valentine's Day, be prepared for increased prices on your flowers. Valentine's Day is a major holiday for florists and their prices for wedding arrangements will be higher than at other times of the year.


As mentioned above, many of your guests may want to spend the holiday with their families. Lots of people have holiday traditions or annual plans like family camping trips or visits to the beach. Also keep in mind that when it comes to family reunions and other similar events, these holiday weekends are very attractive and people may have previously committed to these. Be prepared to for your attendance to be lower than it otherwise might be.


You are not the only person with the idea of getting married on a holiday weekend. Practically every other bride and groom has the same notion and consequently these weekend dates fill up very, very fast. If you aren't setting your date months and months in advance, it might be difficult to find a venue that isn't already booked for the holiday. Definitely don't wait if you know you want to get married on one of these weekends! Book as soon as possible!


For the above reason, vendors will be extremely busy during any given holiday and, as a result, will charge higher fees than usual. What you save when you book your wedding on a Sunday, you may end up spending to pay an increased fee to your caterer for working your event during a busy holiday.


Keep in mind that most hotels have a two-night minimum when it comes to booking during a holiday weekend. This may keep your guests hanging around for longer than intended and even counteract the intended benefit of having an extra travel day.


Traffic is significantly increased in most places during the holidays—everyone is rushing to visit their relatives or rushing off on vacation, and it may be difficult for your guests to travel, depending on where the wedding is.


While having your anniversary on a holiday might seem like a great idea, you may find that it also comes with lots of scheduling conflicts for the rest of your life. If you're all right with the idea of spending your anniversary at a neighbor's barbecue or a friend's New Year's party, then great! If not, you might want to rethink having your wedding on that date!
The bottom line when it comes to holiday weddings is that for some people they work spectacularly and for others they don't. If you feel that a holiday wedding is perfect for you and your guests, then there is no reason not to have one! It always pays, however, to be aware of the positive and negative aspects of planning your wedding for one of these dates! Good luck and have fun!