Are you having trouble coming up with a song or music to dance that special first dance to?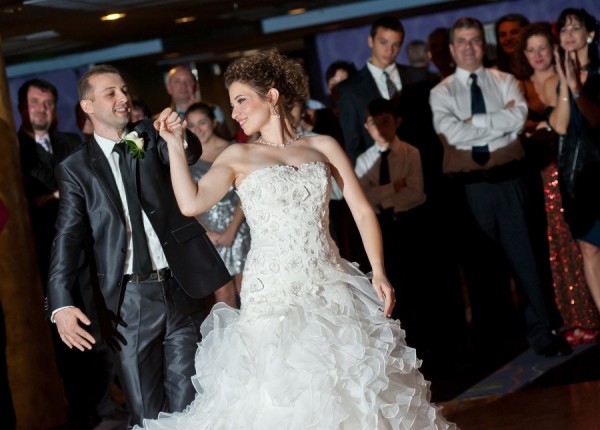 Photo Credit: Pier 5 Hotel - Harbor Magic Hotels/Eric Stocklin Photography
Maybe you feel like you are staring at every song ever written since the beginning of time. Maybe you two can't agree on a style of music, and the idea that you have to agree on an actual song at some point makes you want to pull out your hair. Maybe you have spent so long looking for a song that you are feeling overwhelmed. Here are some ideas to get you started or back on track.
Choose a song that is special to you. This can be really easy; if you have always had a song that was special to the two of you, it might be as easy as deciding to use that. If it is a song that has always been special, why not use it on this special occasion?
If you simply have not had a song that has been important to you, try choosing a song that represents your relationship. There are plenty of songs about all kinds of relationships- ones that had your significant other asking you out twenty times before you finally said yes to a date, ones that have their rocky points, and once that are just all-around romantic. With so many different types of songs about relationships, there is one out there that is right for you.
You can try looking for a song that fits the theme of your wedding; something jazzy for a Gatsby- or 1920s-themed wedding, for instance, or a country song for a rustic wedding held in a barn. Your Baltimore band might be able to give you some ideas for songs that would coordinate with your theme if you are stuck.
Of course, you can always choose a song you both just like. If you are still having trouble, try sitting down with your significant other and talking about songs you both like. You might just hit on one that works for your first dance.
Be sure to keep your band and its abilities in mind. Once you pick a song, check with the band that will be playing at your reception to make sure it is something they are comfortable playing.
Are you still a little unsure about your first dance? Maybe you have two left feet; maybe you just do not dance as a rule or are uncomfortable at the idea of all those people watching you as you shuffle your way across the dance floor. That's okay! Consider playing something upbeat for your first dance and encouraging people to get on the floor with you. They won't be staring at you if they are busy dancing!