Big, elaborate weddings aren't for everybody, and there are those who dream of tying the knot surrounded by only a handful of their closest loved ones.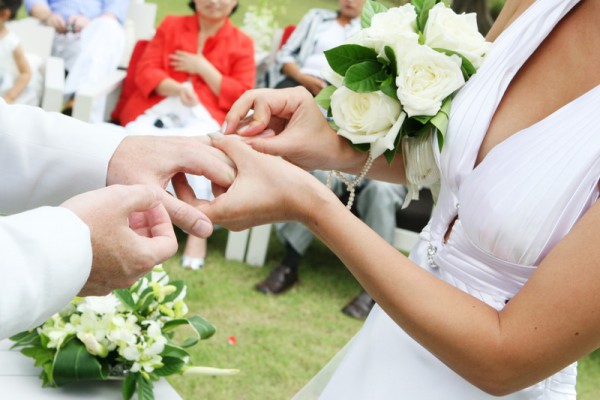 To learn more about planning an intimate wedding, we turned to Danielle Hanscom of Maryland's own Brampton Bed and Breakfast Inn, which offers intimate wedding packages for couples who choose to forgo the big wedding bash in favor of a more private, low key event.
---
In our experience, there are many different reasons why a Baltimore couple might choose to go the route of an intimate wedding. Often, one or both partners have been married before and don't feel the need for the kind of large-scale wedding they might have had the first time around. Sometimes a bride and groom choose to have a small wedding because their friends and family are spread out all over the country—or even the world—and it's simply too difficult for them all to travel such a distance. Frequently, cost is a large factor: weddings can be very expensive and limiting the guest list is an effective way of making a tight budget stretch further. Complicated family dynamics can even come into play as a motivation for having a small wedding.
Although the reduced size of a small wedding can be an issue—you are, by necessity, leaving lots of people without invitations—it really comes down to what the couple is looking for. Often our couples choose to invite just the parents, siblings, and a very few close friends, making the wedding precisely the intimate affair they desire. The sense of closeness and the feeling of being a part of the ceremony which guests experience is difficult to achieve in larger weddings.
One benefit to planning an intimate wedding is that the small size of the wedding party makes it possible for the bride and groom to make last minute decisions about where on our property they would like to have the ceremony. Some have taken advantage of an open meadow, under an old beech tree or, when the weather turned rainy, on our wrap-around porch or in the formal parlor. It takes no time at all to change the set up. Another thing about small weddings is that, despite the fact that many people assume them to be simpler or less formal than larger weddings, they can really be as formal or informal as the couple wishes. The intimate weddings we have here at the Brampton are relaxed and stress-free affairs.
Another package we offer at the Brampton is our elopement package, which features a ceremony for two, cutting out the guest list altogether. An elopement is a wonderful choice for many couples who dread the planning of a big event and wish for their wedding to be a truly personal, intimate experience. Often these couples choose to get married here in a romantic ceremony and plan a stress-free party with family and friends later on at home.
While an intimate wedding is not for everyone, for some they are the perfect reflection of the intimacy of their vows and a perfect way to begin their lives together.