The cocktail hour is the prelude to your reception and a chance for your guests to catch up and mingle with friends and family while you are getting your wedding portraits taken. There are all sorts of fun ways to go about setting up your reception and making sure that your guests have fun, but here are some of our favorites.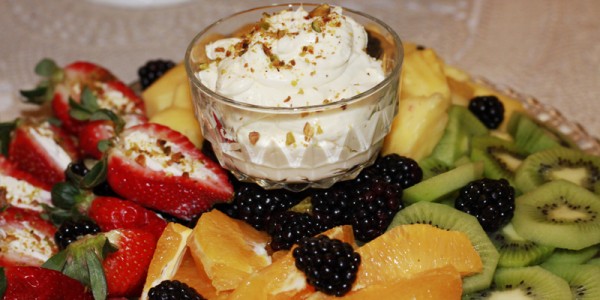 Photo Credit: Sugar House Events at Elk Forge Inn
You should make sure that there are a lot of options for guests to mingle. Whether it's a guest who can't stand for very long or who can stand for six hours in six-inch heels without spilling even a drop of wine on themselves, keep them all in mind. Bar tables, stools, a few tables and chairs at regular height, and places to stand around should all be considered. You can even consider fun options for seating, like comfy chairs or- if you're having a rustic wedding- tree stumps or hay bales.
A cocktail hour is a time for guests to mingle, so the food that's provided should mostly be finger foods that will allow guests to snack without filling up before dinner. Traditional hors d'oeuvres can provide plenty of variety all by themselves, but there are plenty of other great ideas, too. Consider something like a trail mix bar, a bar with fruit or veggies, or an olive bar. If you are having a themed wedding, consider having the food fit your theme- seafood for a beach wedding, for instance. Or if your wedding has a French theme, perhaps you could provide macaroons.
If you want to set a certain mood at your cocktail hour, consider playing music in the background. It shouldn't be so loud that it prevents guests from chatting, but music can help set the mood. If you're hosting a themed wedding, you could play background music that fits in with your theme, such as jazz music for a Gatsby or 1920s-themed wedding or holiday music at a wedding held over the holiday season. Ask your Baltimore vendor for other ideas.
Signature drinks provided at the cocktail hour are a great way to personalize your wedding. Even if you decide not to have alcohol at your wedding, you could make a signature drink with coffee or tea. Signature drinks are great because it allows guests to try something new and gives them something to chat about.
When planning a cocktail hour, you might also want to keep in mind the guests who might feel a little uncomfortable mingling with your other guests. You probably think that your favorite aunt is pretty fantastic, but your old friend from school might be feeling a little shy and uncomfortable breaking the ice with a bunch of people they don't know. In this case, or even if you just want to give your guests something to do besides chat with each other, consider providing a space for games. While yard and carnival games are a great way to entertain your younger guests, it could also provide additional entertainment for your grown-up guests.