Spring and summer are a time for fun outdoor parties as we all take advantage of the beautiful weather that has finally come to the Northeast. If you're planning an outdoor party and are feeling overwhelmed or are not sure where to start, here are some things to keep in mind.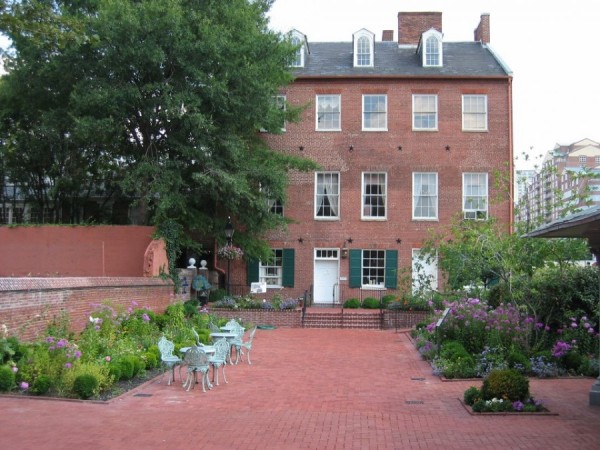 Photo Credit: 1840's Plaza
In Baltimore, spring and summer can be a time of humid days and pesky, uninvited guests- no, not that second cousin once removed who just waltzed in because she felt like it- mosquitoes. Everybody is going to be miserable if they become a feast for bugs or if the food starts to attract the pesky little guys. Fortunately, there are a few different ways to avoid such a fiasco. Consider putting out sunglasses, sunscreen, bug repellent, or bottled water for your guests, and put out citronella candles around the food and other areas of the reception venue to keep bugs away.
No matter what the weather is forecast to be on the day of your event, you should have some sort of back-up plan. We've all woken up on those days where the weather was supposed to be sunny and clear only to find it sleeting outside. If you're having your event at a venue, ask about indoor spaces that are available. If you're having it in a backyard, it might not be ideal to have to move your graduation party into your basement or living room, but it's better than expecting everyone to socialize in the pouring rain.
If you're firm in your dream of having your event outside, or if whatever indoor space is available to you isn't big enough to host your expected number of guests, consider renting a tent to put up, which will allow you to have the outdoor event you want but make sure that everyone- and everything- stays dry. Some tents even come with sides that can be rolled down so everyone stays warm. Just be aware that you might need a permit to put up a tent.
Are you still searching for your perfect outdoor venue? Find great ones throughout Baltimore here! Searching for Baltimore event vendors? Click here!