To begin 2017, we took a look back at the year and highlighted our most popular South Florida wedding vendors. This week, however, we are featuring some standout wedding and event professionals in South Florida to keep on your radar for 2017!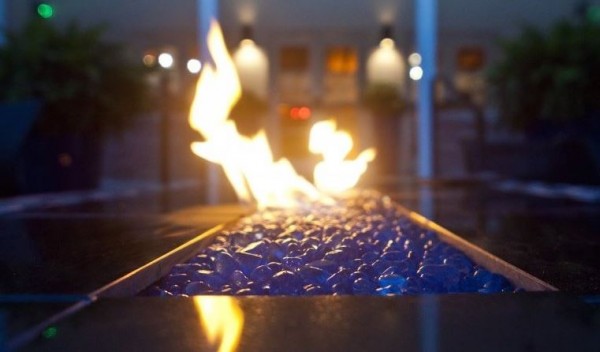 Photo credit: LightFx Pros
Sarah Renee Events: Their goal is to help you create the South Florida wedding or event of your dreams. Inspired by your vision and integrating it throughout the details of the entire celebration, Sarah Renee Events will create an experience that your guests will talk about for a lifetime.

Their services are highly professional and completely bespoke. They are on hand to provide inspiration and will come up with loads of fabulous ideas.

Covering all of South Florida, New York, and any destination, they offer a variety of event services including full planning and weekend event management. Whether you need someone to take you from beginning to end, tie up some loose ends, or someone to make sure the event runs smoothly, hiring Sara Renee Events is a way to ensure that you enjoy your wedding or celebration.
Photo credit: Happy Life Pictures
Aaron's Catering Miami: Aaron's Catering is a full service catering company providing innovative and out of the box presentations for South Florida weddings and events. Chef Brian Aaron brings food, art and science together to create an unbelievable experience along with an impeccable service and eye-candy staff.

Aaron's team is very well known in the industry for creating the new trends and developing the most innovative food presentations using such techniques as modern and molecular gastronomy; changing the shape, size, form, temperature and texture of traditional dishes. With a staff that includes Molecular Lab Chefs, Executive Chefs, Sommeliers, Master Mixologists, Project Managers and many other professionals, Aaron's will make a full experience out of any catering.
Adorn: Renting diamond jewelry for weddings and special occasions is an exciting new concept, and Adorn is proud to be the first to bring it to you. You could own these pieces, but why bother when you can embrace the variety and versatility of their diamond jewelry rental service. It's smart to rent bridal jewelry for your wedding or special event when you want to sparkle and look your best!

The process is easy and fun! In fact, renting bridal jewelry from Adorn is a simple process – the diamonds just show up at your doorstep. They designed a unique service to indulge yourself while you put together your perfect bridal look.
Scratch Weddings: Scratch Weddings has the country's leading wedding DJs, all exclusive to Scratch Weddings, with experience, skill, personality, and professionalism that is unmatched in the industry. Simply choose your favorite from a number of DJs paired to you based on your musical taste and style!
Happy Life Pictures: Photography is their passion for more than ten years. Every new event, couple, photo session is a new adventure for the Happy Life Pictures team.
LightFx Pros: Light F/X Pro's employees are licensed, trained and insured to choreograph any event. Backed up by Lloyd's of London, there is no limit on how far they can go to dazzle you and your South Florida wedding guests with the largest special effects for your event. They specialize in Corporate events, Concerts, Festivals, Wedding, Quinces, Sweet 16's, Bar & Bat Mitzvahs, Inaugurals, Galas, Sporting Events, Award Ceremonies, Dances, Performances, Night Clubs, Fourth of July celebrations and New Year's events. They have been contracted by some of the largest companies in the world to create their vision into reality and giving them something to talk about.
Searching for the perfect backdrop for your South Florida wedding or celebration? Click here! Still searching for just the right vendors? Click here!