Congratulations on your engagement! You've called your parents, celebrated with your best friend, and made the announcement on social media. Now, you are ready to go out there and start planning! Only, where to begin? Don't worry, we've got you covered! Here are six steps to start planning your South Florida wedding.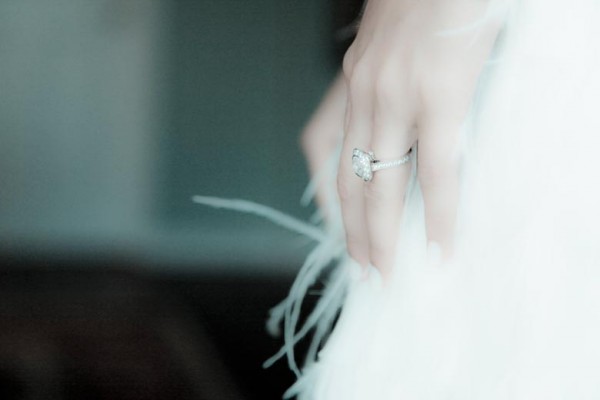 Photo credit: Jonathan Dann Photography
1. Relax and mindfully enjoy being engaged. While it can be tempting to jump right into planning the wedding in the midst of your excitement, take some time to breathe! Spend time together and bask in that new sense of closeness and shared exhilaration.

2. Prepare a budget and start saving. Before you even attempt to search for venues or vendors or start browsing magazines and Pinterest for ideas, figure out your wedding budget. There's no point in getting your heart set on a location or elaborate floral arrangement without knowing whether or not you can afford it. Do yourself a favor and get this "not-so-fun" step out of the way first. Talk to your partner about how much money you can realistically afford to put toward the wedding and confirm early on whether you will have help from either set of parents and how much they are willing to contribute. Start saving as soon as possible so that you can maximize your available funds. Once you have a clear idea of a budget, begin to prioritize which wedding budget items are most important. Don't forget, you'll also need room in your budget for often-overlooked wedding expenses.
3. Organize. Right at the beginning of the planning process, take a moment to come up with a system to stay organized. This will make your life so much easier! Whether you choose to use a computer program like OneNote, or a simple three ring binder, you will want a way to keep all those vendor contracts, lists, and ideas together and easily-found when you want them. This will also make it easier to share thoughts, vision, and planning details with your partner, planner, and curious friends and family.
4. Make a first draft of the guest list. Your guest list is going to evolve dramatically over the course of the planning process, but it's important to get the first draft done early so that you know what kind of numbers you're working with. Sit down with your partner and discuss a list of people you would like to invite. Have your parents make their own lists, especially if they are going to help foot the bill (they may think of people who slipped your mind but whom you still want to be present at the wedding). Once you've got a preliminary guest list together, you can start to narrow it down based on your budget. Remember, the more invited guests, the bigger the catering bill. It will also dictate the capacity of the South Florida wedding venue you will need.
5. Consider what kind of wedding you want. This is the fun part. When you envision your ideal South Florida wedding, what do you see? Is it indoor or outdoor? Intimate or a massive celebration? Formal or casual? Is there a theme? A certain vibe you're looking for? Knowing what type of wedding and what kind of atmosphere you'd like to share with your guests is an important step in narrowing down choices for venues—and your guest list. If you really have no clue what you want in a wedding, look around for inspiration: the internet is home to hundreds of wedding blogs and sites like Pinterest, where you can browse pictures of what other couples have done. Don't forget to include your fiancé in this step, just like with all the others: it can be easy to get carried away with your own vision, but this wedding should reflect you as a team!
6. Narrow down the wedding date. Now that you have a vision for your wedding, start to plan when to say "I Do." If you already have your heart set on a specific venue, this process can be fairly easy: your options will already be narrowed down by booked dates. If not, there are various other factors to help you narrow the focus on your options. For example, is there any particular season you definitely don't want? Are there any religious holidays to avoid? Family birthdays or anniversaries? Annual family traditions, like your yearly skiing trip? Major sporting events? You can also consider the wedding busy season, when venue and vendor prices are likely to be highest, or the off-season, when there are discounts. Holiday weekends, while providing more time for festivities, are often a busy time in the wedding industry, increasing the cost. Another factor to consider is the length of your engagement. All in all, it's best to choose multiple potential dates to leave flexibility for your venue search.
These steps are only the beginning of a process that will span months or even more than a year, but they will get you moving in the right direction. Good luck and happy planning!