Looking for a fun, unique wedding venue your guests will love? Recently couples are turning more and more to art galleries and museums as the perfect place to tie the knot!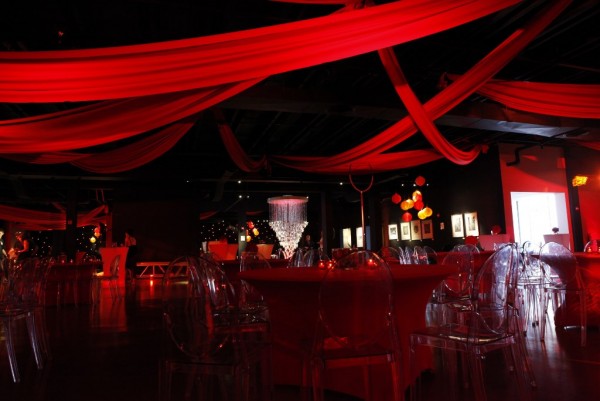 Looking for a fun, unique wedding venue your guests will love? Recently couples are turning more and more to art galleries and museums as the perfect place to tie the knot! To better explore this trend, we turned to the folks at the Gallery of Amazing Things for a look at what makes weddings at their gallery so magical!
---
One of the most important decisions a couple makes when planning their wedding is choosing a venue for their special day. Generally it should be large enough to accommodate their family, friends and other guests; but it should also be a reflection of the couple's tastes and lifestyle. Couples who share a love for the ocean might choose a beach wedding, while couples who are passionate about wine may prefer to exchange vows in a vineyard. If the happy couple shares a great appreciation for art, then it only makes sense to express that by having their nuptials in an art gallery. Not only is an art gallery one of the most sophisticated venues available, but it also allows you and your guests to be surrounded by stunning original works which can't be matched by any commercial décor rental company.
When a couple chooses the Gallery of Amazing Things as their wedding venue, they are generally looking for something no one has ever seen before or ever will anywhere else. Because we are a functioning art gallery as well as an event space, our collections are constantly evolving. What you see in the gallery this month may not be here next month, creating an entirely new, unique experience for each event. No one ever knows what to expect when they walk through the door and, once inside, they're just blown away by the "Amazing Things" they see everywhere. This visual "wow" factor is something our clients love. After all, what better prelude to the most memorable day in a couple's life?
There are other benefits to having your wedding in an art gallery, as well. Because the space is already full of wonderful works of art, money and time can be saved on decorations for the venue, allowing these resources to be reallocated to other items on your budget. Plus, as an added bonus, having both the ceremony and reception in our gallery also eliminates the need for guests to drive from one venue to another or finding something for them to do in between "you may kiss the bride" and the dreaded Best Man speech.
The variety in our gallery means that there is something for every couple, whatever their interests or vision for their big day. If the bride is a fan of nature, our Natural History gallery features giant crystal formations from around the world as well as stone murals, sculptures and furniture containing 50 million year old aquatic fossils. For a more delicate look, our Lladró porcelain collection adds that perfect touch to a white wedding—especially with our iconic, 10 foot high Niagara Chandelier which features 350 porcelain fairies. If neither of these ideas suits her taste, our event planners can work with the bride-to-be to design the wedding of her dreams. Whether it's modern, traditional or anywhere in between, the possibilities are endless!
Check out 6 Current Trends in South Florida Wedding Gowns!
Searching for the perfect South Florida wedding or event venue? Click here! Searching for event professionals? Click here!