Let's face it: weddings can be wasteful and hard on the environment. According to The Green Bride Guide by Kate Harrison, the average wedding produces 400 lbs. of garbage and 63 tons of CO2! That's a pretty big footprint for a one-day celebration! Yet, your big day doesn't have to have a big eco-impact.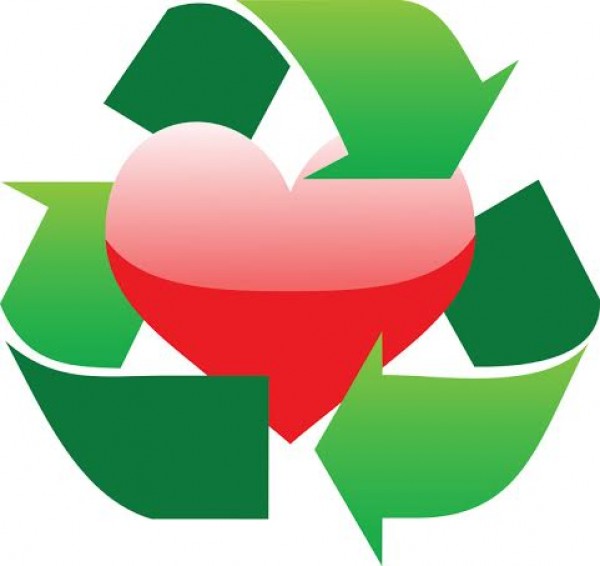 For Delray Beach-based restaurant Eclectic Eats, sustainability is the key word in planning a spectacular event and this week they've offered us tips on how to keep your South Florida wedding green as well as white!
One of the number one concerns when planning an eco-friendly wedding reception is sourcing! Where is your food coming from and how can you make it as kind to the environment as possible? Many South Florida catering companies today have their own gardens for providing fresh herbs and vegetables and you should definitely take advantage of this. Try to find a company that uses sustainable garden practices, like using rainwater to nourish their plants, organic ways of coping with pests, and practices composting. If your caterer doesn't have a garden, ask them to use only locally grown and raised provisions from small farms and farmers' markets. You can definitely help out in this endeavor, too, by choosing food options that don't require lots of imported ingredients. By keeping your menu local, you're eliminating the harmful emissions and added energy usage which result from transporting food items over long distances.
Another big factor in keeping your reception meal sustainable and ecofriendly is what you eat and how! Eclectic Eats recommends buffet-style meals over seated dinners, as these can help to eliminate waste: your guests can take what they want in the amounts that they wish to consume and leftovers can be donated or saved by you and your new spouse. In addition, try seriously considering a vegetarian- or vegan-centric menu. Raising animals for meat using today's standards calls for the expenditure of a lot of energy and water and produces vast amounts of waste (and methane gas in the case of cattle). There are plenty of delicious dishes that can be created without the use of meat, so if you are really dedicated to an eco-friendly meal, this is a wonderful way to go.
Food isn't the only way to go green for your reception. You should also pay close attention your serving materials and décor! Using reusable, biodegradable and/or recyclable items for dinnerware and decorations can make a huge difference! Whether it's a creative choice, like using a pineapple husk as a container for beverages or something as simple as using dishes and flatware that can be washed rather than thrown away, these kinds of decisions can really help make your event more eco-friendly. As an added tip, when it comes to clean-up, ask that environmentally-friendly cleaners, detergents, and disinfectants are used with a potassium base instead of a sodium one!
And how about all that leftover food once the party is over? Wrap it up and take it home, or even better, donate it to a local soup kitchen or other South Florida charity! That way you can ensure that those expensive leftovers don't go to waste and you can feel good about helping those less fortunate than yourself!
Check out 4 Big Ways to Go Green for Your South Florida Wedding!
Searching for the perfect South Florida wedding or event venue? Click here! Searching for event professionals? Click here!