Many engaged couples are looking for unique wedding venues with character, making their wedding distinctive and memorable. We set out to find unique Palm Beach wedding venues that are interesting and compelling to consider for your wedding.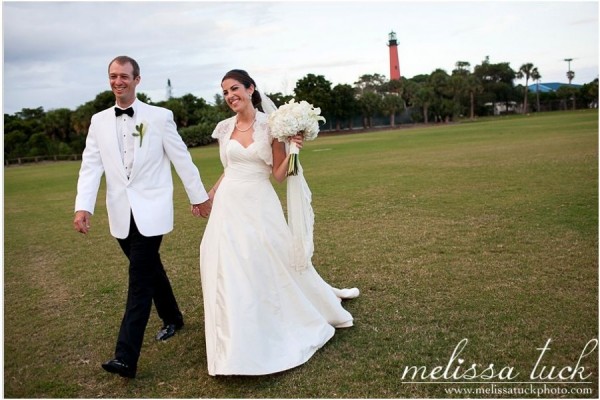 Photo credit: Melissa Tuck Photography
Be forewarned, these landmarks are not your standard ballroom venue.
Not only does this nationally-accredited art museum have a variety of premier entertainment options within its spacious galleries but also, an outdoor space worthy of ambiance.

Imagine hosting a cocktail reception in the Outdoor Sculpture Garden followed by an elegant seated dinner in the Great Hall. To top it off, there's special access to rotating exhibitions and permanent collections.
It's an exciting time for industrial chic spaces and The Studio 1016 delivers. An advantage is, the space can be molded and transitioned into your one-of-a-kind vision. Equipped with a beautiful polished concrete floor and moving pallet walls, Studio 1016 with its 6,000 square feet of indoor event space can transform into whatever your mind dreams up!
Jupiter Inlet Lighthouse & Museum
History and romance come together for a truly unique wedding venue in Palm Beach! Built in 1860, Jupiter Inlet Lighthouse & Museum is the oldest surviving structure in the county. Add to that its waterfront location and it hits the mark.
Weddings take place at the beautiful deck area at the base of the Lighthouse. Under the shade of an historic tree, the wedding gazebo and seating area will comfortably accommodate your guests while creating the feeling of intimacy.
Additionally, it's a good feeling to know that event proceeds help care for the historic structures at the Jupiter Inlet Lighthouse & Museum, a win for all involved.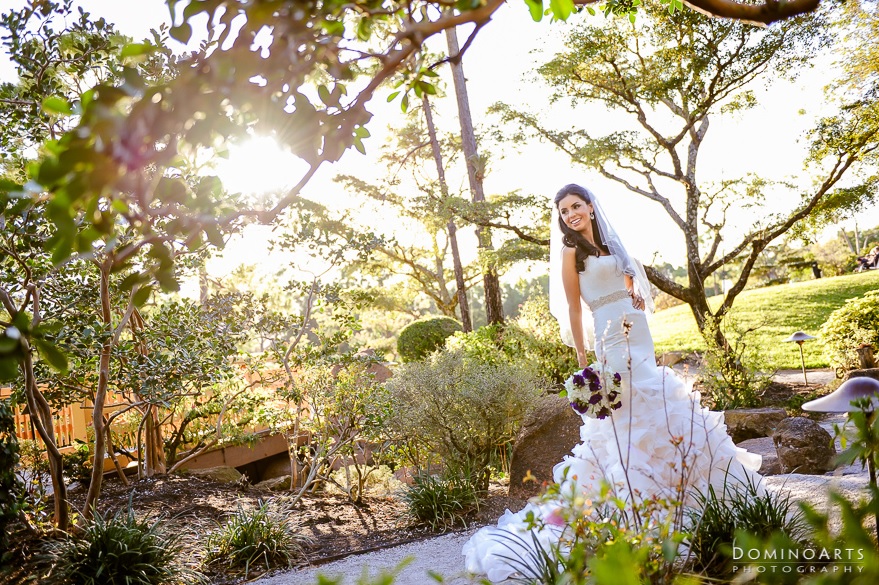 Photo credit: Morikami Museum & Japanese Gardens/Domino Arts Photography
Morikami Museum & Japanese Gardens
Romantic sites throughout the peaceful gardens are ideal for a small daytime ceremony of up to 35 guests. These wedding ceremonies can take place between 10:30 a.m. and 3:30 p.m. while the museum is open to the public. Private gatherings for up to 150 guests are held beginning at 6:30 p.m. Tuesday through Sunday, or from 9:00 a.m. on Mondays when the museum is closed to the public. A ceremony may be held lakeside, followed by a cocktail reception and dinner on our terraces overlooking the Japanese bridges, lake, waterfall, and gardens. We also have space for an interior reception in our beautiful Japanese ash wood-lined foyer.
Take unique up a notch and you have Ragtops Motorcars for your special day! This adult playground is complete with auto memorabilia and a jaw-dropping collection of vintage automobiles valued at over two million dollars.
The 8,000 square foot facility is separated into twin 4,000 square foot rooms by unique roll-drop curtains that will rise to the 18′ ceiling for a spectacular reveal. Guests will be surrounded by amazing memorabilia, a drive-in movie screen, and of course, classic cars glistening around the room. As an antique automobile dealership, a museum and a one-of-a-kind Pam Beach wedding venue
Perfect for a Gatsby, Hollywood, 50s, movie or simply elegant themed wedding, your guests will have a lot to take in and provide conversation.
The ultimate in South Florida wedding venues, Guanabanas is a completely open-air restaurant and bar with island ambiance. Imagine a tropical atmosphere of woven tiki huts and banyan trees towering overhead, and hand-chiseled coquina stone pathways underfoot.
Blue Front Historic Landmark & Tropical Gardens
Likely, you have noticed this iconic blue landmark either because of its unique appearance or tasty restaurant menu. However, it also has a secret garden complete with tropical foliage and Tiki features and doubles as a special event venue.
Still searching for the perfect venue? Click here! Searching for amazing vendors? Click here!