The menu at the wedding reception can provide couples with many different options to sort through. Fish? Chicken? Steak? What about those guests who are vegetarian? And that person who's allergic to everything it's possible to be allergic to? How are we going to accommodate them?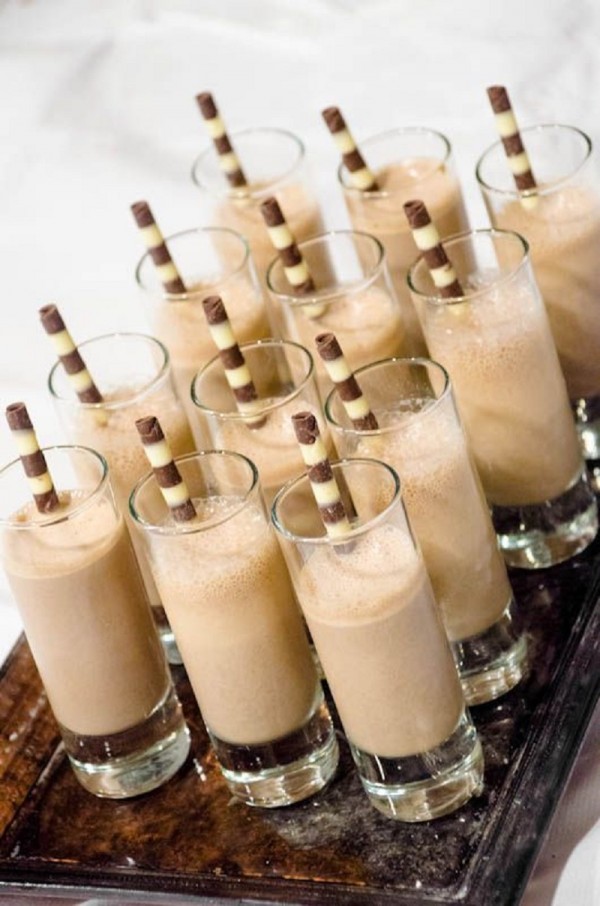 Photo Credit: Catering by Seasons
And then, in the midst of all this menu planning, you two look at each other and ask: What about alcohol?
While alcohol is a staple at most wedding receptions, where the happiness of the couple is typically toasted multiple times, sometimes couples have reasons not to want alcohol at the cocktail hour and the reception. If you find yourself facing one of these scenarios, there are plenty of ways to get around not having alcohol at your reception, and here are some of our favorite alternatives to get you inspired.
Of course, the first (and possibly the most obvious) option is to opt for drinks that would typically have alcohol in it and just leave out the alcohol. Also called mocktails or virgin drinks, options include alcohol-free daiquiris and mojitos. Drinks such as this are great if you still want the feel of an alcoholic beverage, or for your guests to have the feel of an alcoholic beverage, without the actual alcohol. You can even make a signature drink without alcohol in it!
Another great option for non-alcoholic beverages is lemonade. You can even provide different flavors of lemonade at your cocktail hour or reception. Consider a bar so that guests can make their own; you can include strawberries, cherries, mint, blueberries, watermelon, peaches, blackberries, limes, honey, or whatever it is that you like to put in your lemonade. You can even include a blender or two and the ingredients for frosted or frozen lemonade beverages so guests can make their drink that way if they like.
In addition to lemonade, there is also tea and coffee. You can serve tea and coffee hot or iced, or both, in a variety of strengths and flavors. You can also serve milk, sugar, lemon, and a variety of flavored creamers. Caffeine would be a great alternative to alcohol; you should give your guests something to keep them going all night, right?
You can serve flavored waters, too, which are refreshing at any time of the year. Like with lemonade, you can flavor water with any variety of mint and fruits, and you can provide guests with a station so that they can make their own.
Cider and hot chocolate are some other awesome choices, especially for fall and winter weddings. Hot chocolate can be served with a variety of creamers and additions, such as marshmallows. Your Baltimore vendor might have other ideas. If you're thinking about having a non-alcoholic wedding but you are concerned about toasts- for which champagne is usually used- sparkling cider would be a great alternative to consider.