The Annapolis area has some amazing venues. This week, we're highlighting some of our favorites.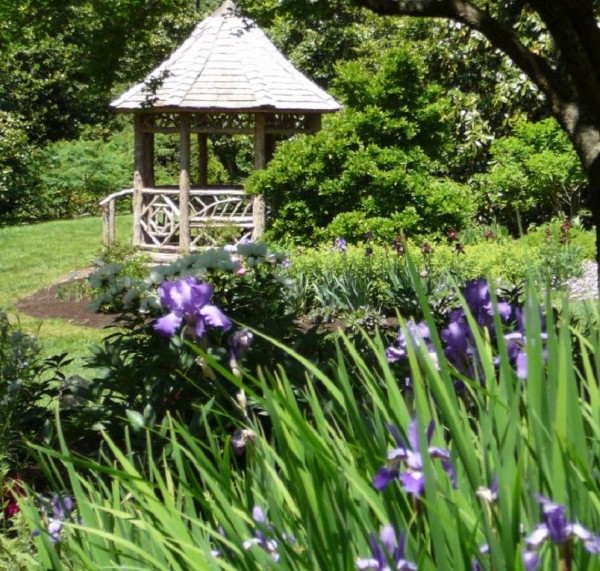 Photo Credit: Historic London Town & Gardens
Maryland Yacht Club: This Pasadena venue is a gorgeous waterfront location for any celebration. The Maryland Yacht Club features amazing views, including "the road leading to the club brings you to 8-acres of spacious waterfront views from all angles. You will feel like you have entered a private island. With plenty of parking, water views, a spacious clubhouse and beautiful locations for all pictures, you and your guests will have a wonderful, memorable time."
Kentmorr Restaurant: This venue is in Stevensville, right on the Chesapeake Bay. At Kentmorr Restaurant, "Ceremonies may be held on our private beach with the scenic Chesapeake Bay as the backdrop and Receptions to follow on the tented Chesapeake Lawn or enclosed Patio depending on the season."
Historic London Town and Gardens: Historic London Town and Gardens is described as a "majestic waterfront venue" in Edgewater. This venue is a historic site and colonial seaport town with plenty of options for any type of event, both indoor and outdoor, including a "glass pavilion with surrounding covered decks, patios and permanent floored organdy draped white tent right on the water is perfect. Our gardens and waterfront offer several ceremony sites and photographic opportunities."
William Paca House and Garden: This Annapolis historic site is a museum. At William Paca House and Garden, the house itself is "a restored 18th-century Georgian-style home with two brick terraces overlooking a reconstructed two-acre "pleasure garden." Features of the garden include a Chinese Chippendale-style bridge spanning a goldfish-shaped pond, four formal garden part erres plus a wilderness garden, and a recreated summerhouse."
Port Annapolis Marina: Port Annapolis Marina is a venue in its namesake city of Annapolis and is described as "the jewel of the Chesapeake's marinas" and offers a "spacious and elegant pavilion of nearly 3,000 square feet with a picturesque panoramic waterfront view" that is available year-round to host events in.
Reynolds Tavern: Reynolds Tavern is in Annapolis, and is a restaurant with three en-suite rooms. It is a historic venue and "has been restored beautifully to reflect the working nature of the Tavern and the elegance of the 18th Century. Reynolds Tavern is the oldest tavern in Annapolis and one of the oldest in the U.S."
Ruth's Chris Steak House: Ruth's Chris Steak House is located in the Annapolis neighborhood of Eastport, and can accommodate all kinds of events. "Whether it's a romantic steak dinner for two, an important business luncheon for 30 or more individuals, or a private party for six to 160 guests... Our Annapolis steakhouse provides guests with a warm, comfortable atmosphere that is casual yet elegant."
Check out our venues in Prince George's County!
Still searching for the perfect venue? Click here! Searching for the perfect venues? Click here!