This week we are featuring our fabulous wedding and event venues in Prince George's County!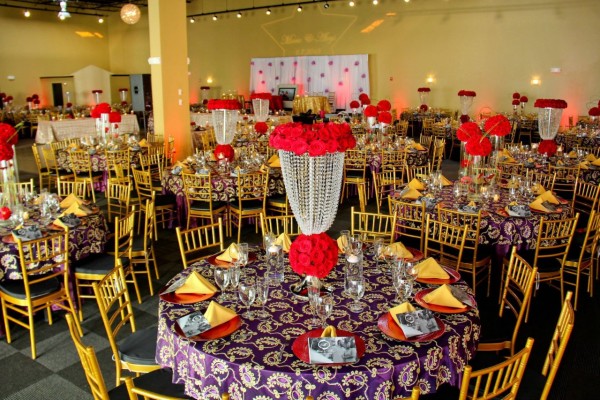 Photo Credit: Occasions Banquet Hall
Patuxent Greens Golf Club: This Prince George's County wedding and event venue is located in Laurel, is a "scenic and spectacular setting for your event." Patunxet Greens Golf Club features "covered deck of our clubhouse, with our 18th green and a lake in the background," and "Several scenic spots on our grounds.... Our banquet area has sweeping windows that give views of our tree-lined fairways."
Occasions Banquet Hall: Occasions Banquet Hall is a "full service banquet hall and make it our mission to set the standard in first class service." This Laurel wedding and event venue "consists of two very large banquet halls, The Ellicott and The Columbia, and also a modern foyer for all your event needs." The Ellicott banquet hall seats 400, The Columbia 200, and both halls feature dance floors, moveable bars, kitchens, restrooms, and more, making this the perfect space for all kinds of versatile events.
Samuel Riggs IV Alumni Center: Part of the University of Maryland-College Park, this College Park wedding and event venue describes itself as having "endless possibilities when you host your special day." Samuel Riggs IV Alumni Center features "signature architecture, unparalleled gardens and spacious venues heighten the grandeur of any extraordinary event," making it a wonderful space for hosting your next celebration.
Check out our Annapolis area venues!
Still searching for the perfect venue? Click here! On the hunt for amazing vendors? Click here!