Quaint, simple and a little country, rustic is the new It theme on the Philadelphia wedding scene.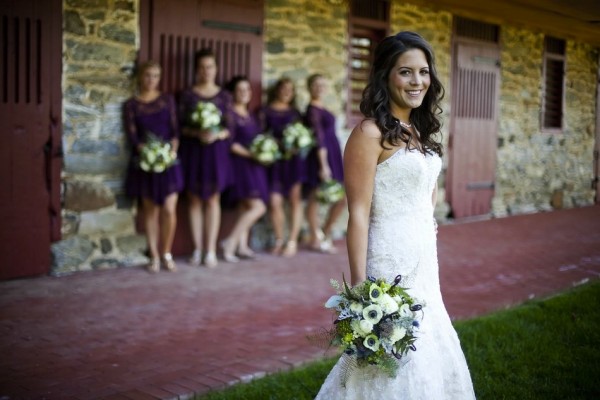 Photo: The Farm at Eagle's Ridge
Mix some burlap and bling, serve some signature drinks (in traditional mason jars, of course), add a splash of wildflowers, a pinch of chalkboard signage and you are rustic ready.
Here are some Philadelphia barn wedding venues from area farms to charming inns and vineyards to get your unique wedding vision started.
Audubon Weddings and Special Events, Barn at Lochwood, The Barn on Bridge, The Farm at Eagle's Ridge, Grace Winery at Sweetwater, Jericho Mountain Orchards, Meredith Manor, Olde Homestead Golf Club, Rose Bank Winery, Tyler Arboretum.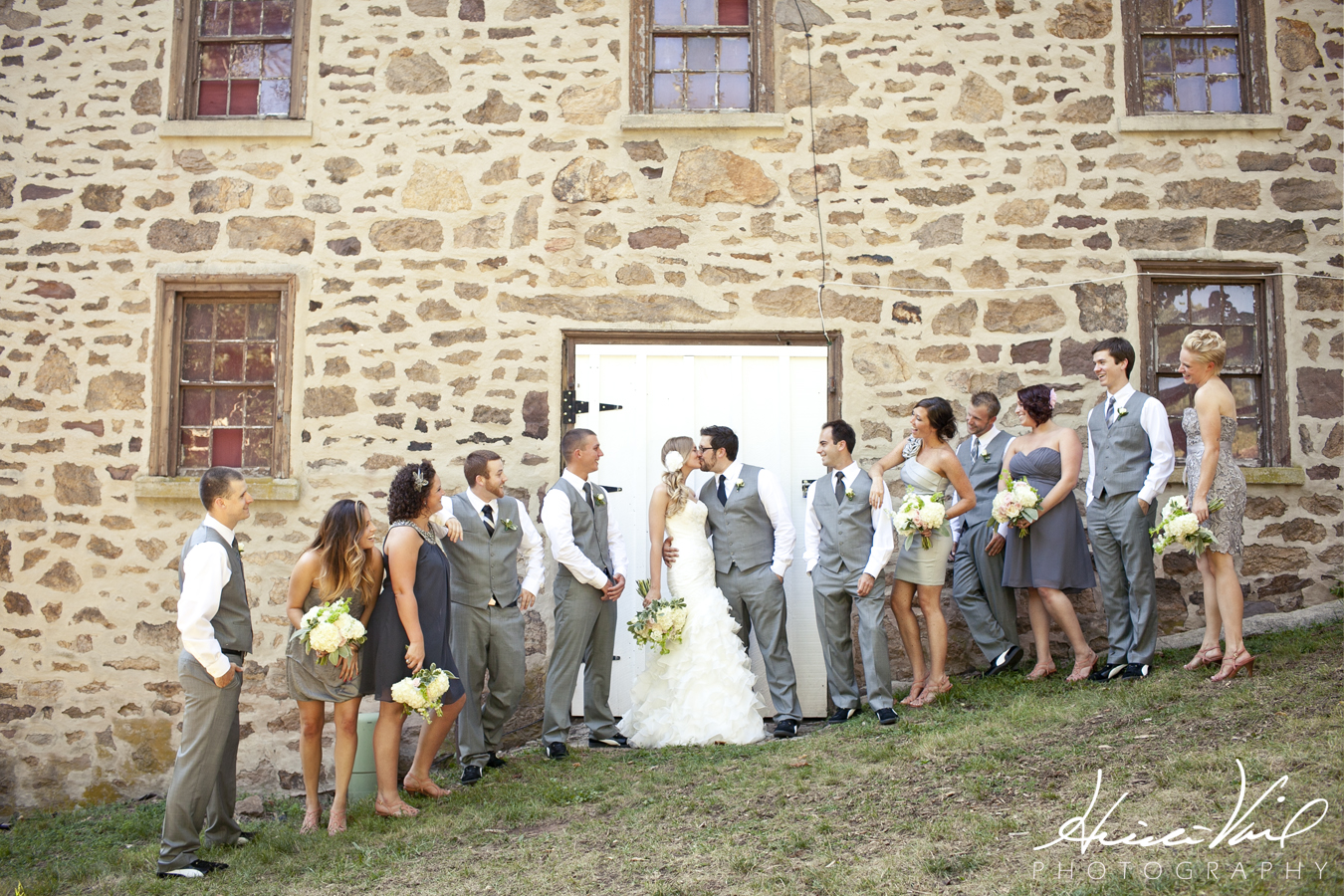 Photo credit: Audubon Weddings and Special Events/Heidi Vail Photography
Audubon Weddings and Special Events: Nestled among 175 acres of breathtaking foliage, sweeping meadows and rolling hills, the John J. Audubon Center offers the perfect setting for magnificent rustic wedding receptions any time of year. An apple orchard, a 19th century field stone barn and winding creek set the stage for your unforgettable ceremony with dinner and dancing in its charming outdoor pavilion. Audubon is an ideal Montgomery County rustic wedding venue for those who enjoy nature, beautiful barns and a little country flair.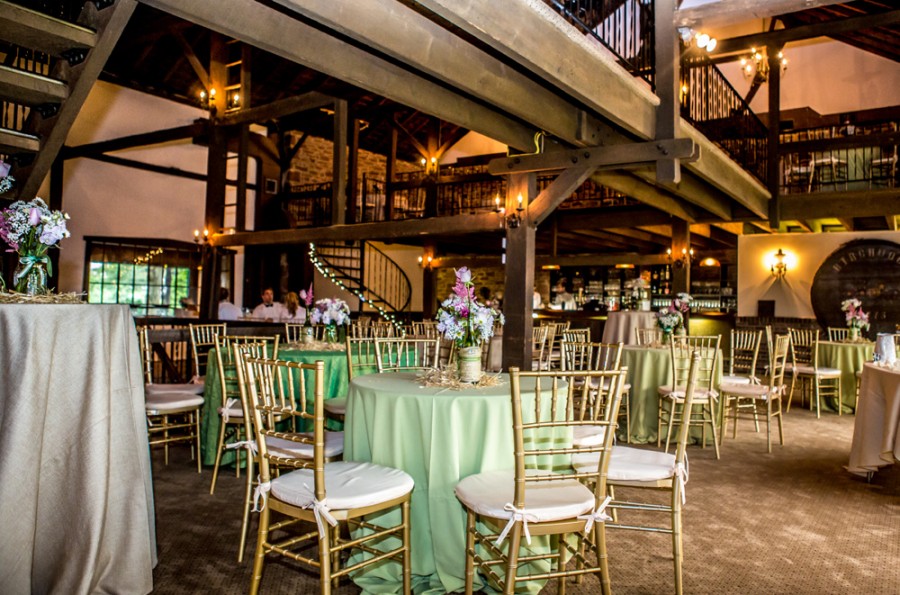 Photo credit: The Barn on Bridge/Bartlett Pair Photography
The Barn on Bridge: Recent restorations at The Barn on Bridge, a rustic Chester County wedding venue in Phoenixville, are designed to enhance the rustic, elegant aesthetic of this 18th century barn. The Barn on Bridge possesses innate character and style, enhanced by the thick wooden beams that emphasize the exposed original-stone walls. Abound with vintage details and warm tones, The Barn on Bridge sets the scene for an affair full of provincial charm.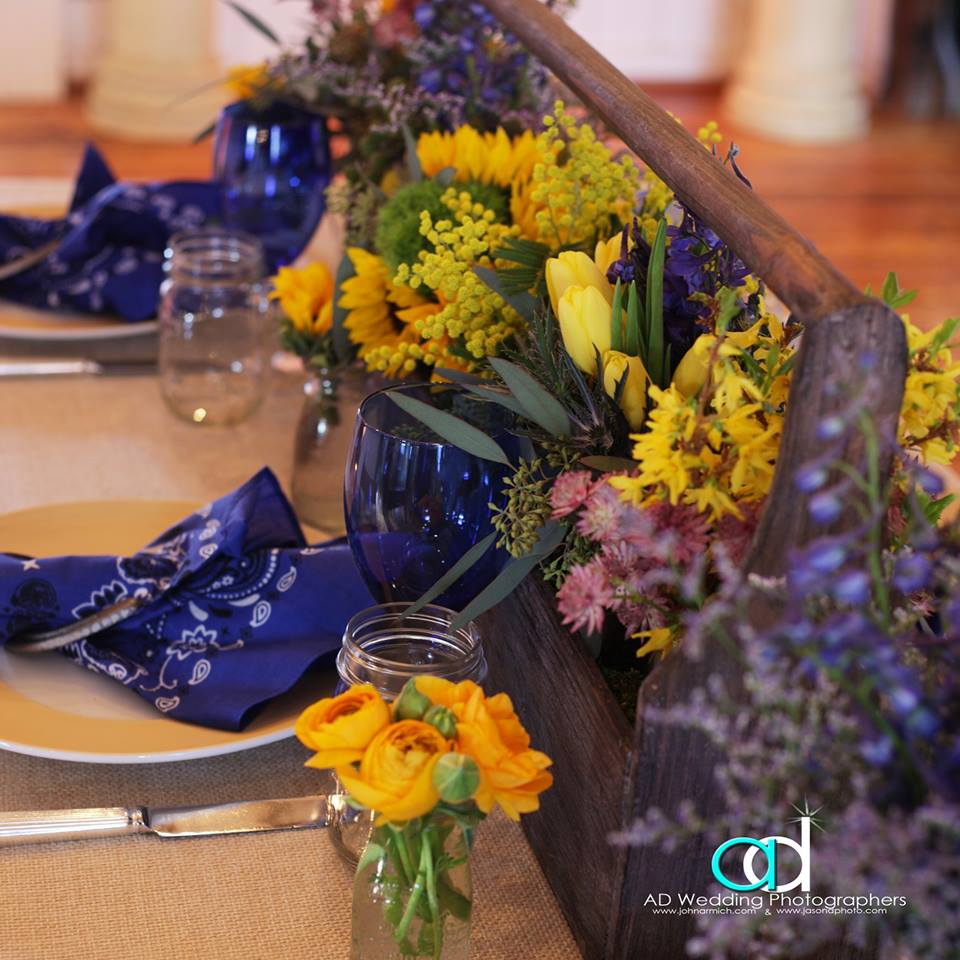 Photo: The Barn at Lochwood
Barn at Lochwood: Located on four acres, the Barn at Lochwood is a unique country venue in Skippack, PA offering discerning couples rustic elegance and one-of-a-kind weddings. The meticulously restored venue has great character, a built-in bar, an enticing balcony and a stunning wooden floor that's perfect for dancing the night away. The Barn at Lochwood is the perfect location for a chic, yet rustic wedding celebration. The beautiful barn has indoor seating for over 150 guests and the grounds can be tented for larger parties.
The Farm at Eagle's Ridge: Step into a world of rustic country elegance with lush lawnscapes, sparkling spring fed ponds and gorgeous country scenery, all nestled within 150 acres of pristine Lancaster County farmland. This rustic Lancaster County wedding venue is a must see!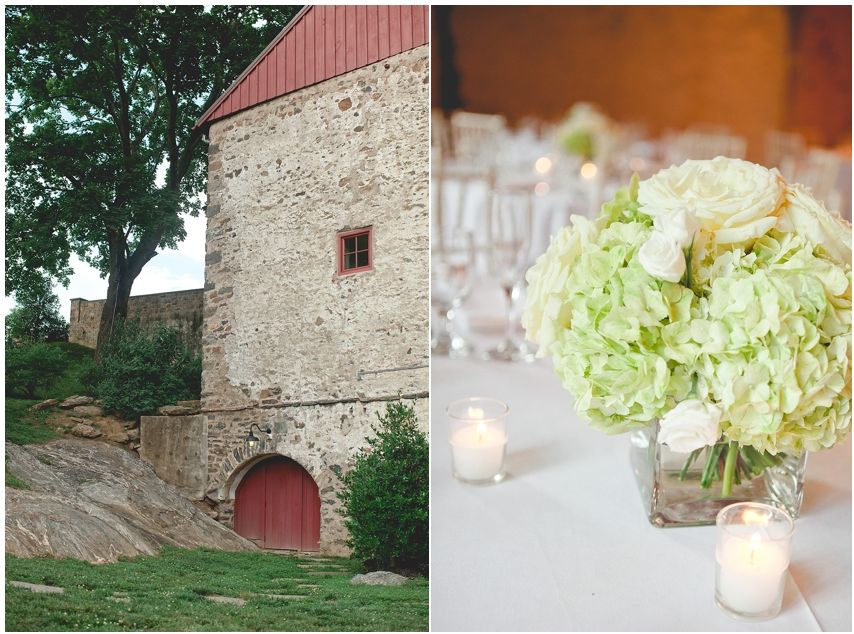 Photo credit: Grace Winery at Sweetwater/Morrissey Photography
Grace Winery at Sweetwater: The barn at Grace Winery is a newly renovated 1750s bank barn that is home to our winery, wine tasting room and event space. The beautifully designed rooms serve as the perfect backdrop for a memorable event.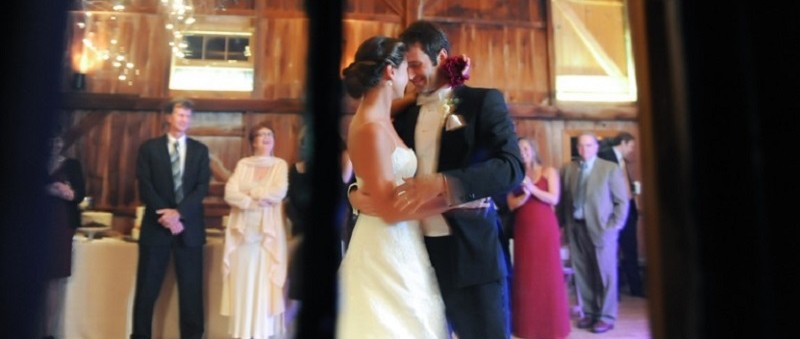 Photo credit: Jericho Mountain Orchards/Kevin York Photography
Jericho Mountain Orchards: Jericho Mountain Orchards' magnificent setting of rolling lawns, mature trees, streams, pond and gardens set against Jericho Mountain create an idyllic ambiance for your very special wedding day. This quintessential country estate offers unparalleled vistas of the neighboring countryside and was a favored canvas for Bucks County Impressionists Daniel Garber and George Sotter. The award-winning English gardens with stone wall enclosures invite you to meander from one garden room to another to feature your ceremony, cocktail reception and dinner in differing backdrops. Rounding up the evening dancing in the restored 1700's barn with its vaulted ceiling and atmospheric detailing is always a highlight!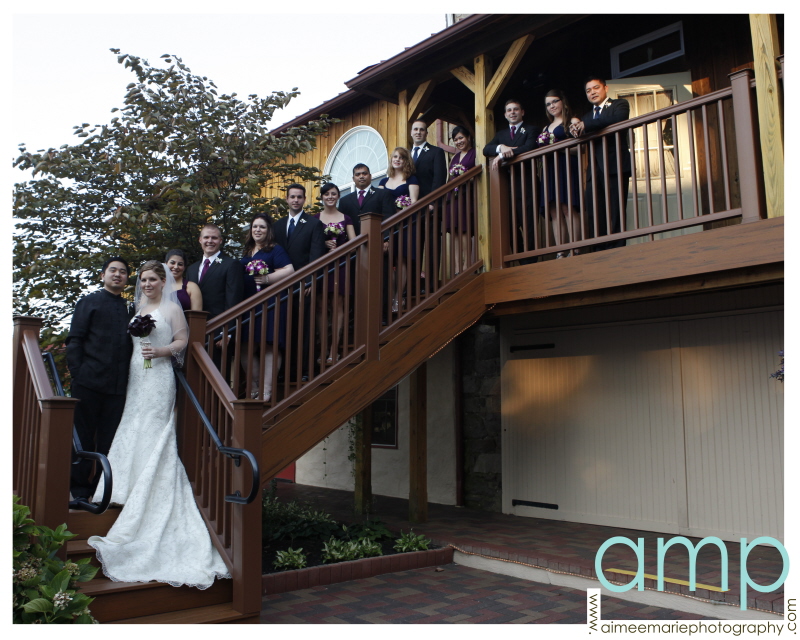 Photo credit: Meredith Manor/Aimee Marie Photography
Meredith Manor: This site includes an al fresco wedding ceremony site located under the centuries-old oak trees. It includes a complete wedding ceremony package, gazebos, arbors, brick lighted pathways, a white wedding tent over a brick patio and an adjacent brick patio courtyard. Its pond and beautifully landscaped gardens make the site ideal for a variety of picture spots right on site.
A field-stone barn houses the cocktail area and an indoor open post and beam banquet room are perfect for events. Meredith Manor is a unique rustic but elegant site with many unmentioned amenities included.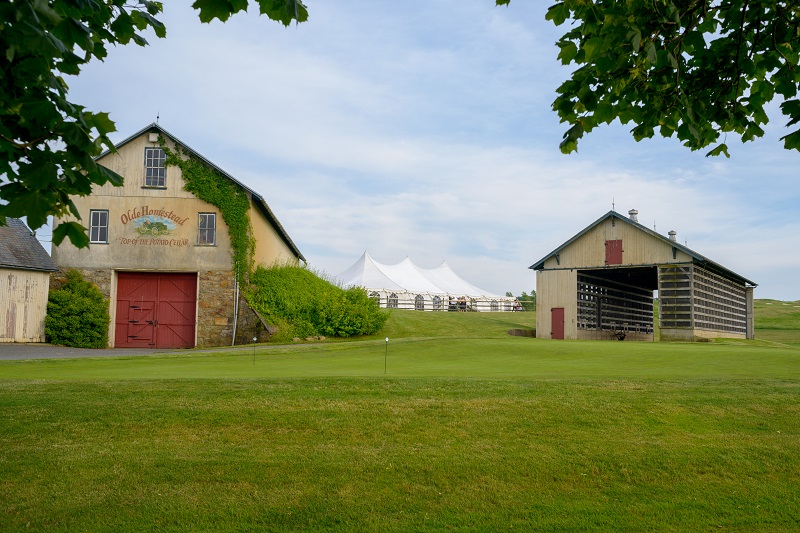 Photo: Old Homestead Golf Club
Olde Homestead: Olde Homestead Golf Club is nestled in the foothills of the majestic Blue Mountains overlooking the Lehigh Valley's historic farm and wine country. Step into the stunning setting of 250 acres of rolling hills, an award winning Golf Course and where a Pennsylvania Dutch family farm is still preserved for the past 250 years. A spectacular event destination of scenic views and serene surroundings.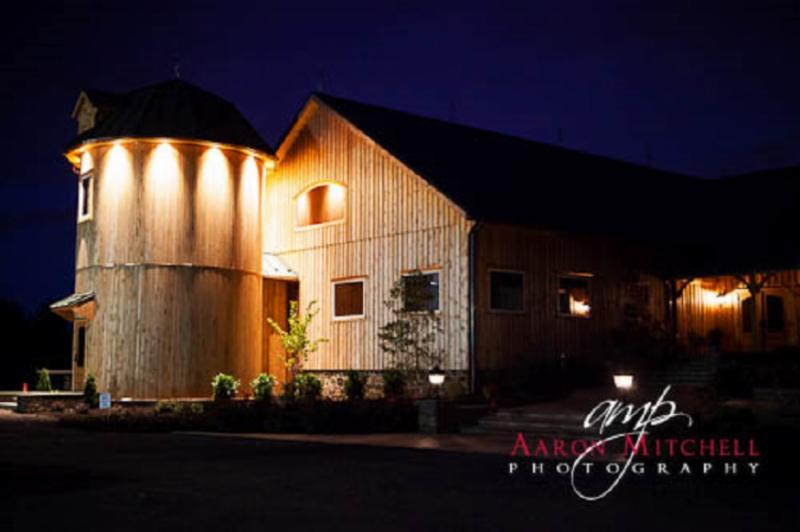 Photo credit: Rose Bank Winery/Aaron Mitchell Photography
Rose Bank Winery: The inside of the barn is available for parties of up to 100 guests. Large windows in this rustic building offer scenic views of the pasture where our Southdown Babydoll sheep graze. Events of up to 150 guests can expand to the beautiful brick patio and second floor deck.