Have you wanted to do something different for the Bridal Shower instead of the same old tradition?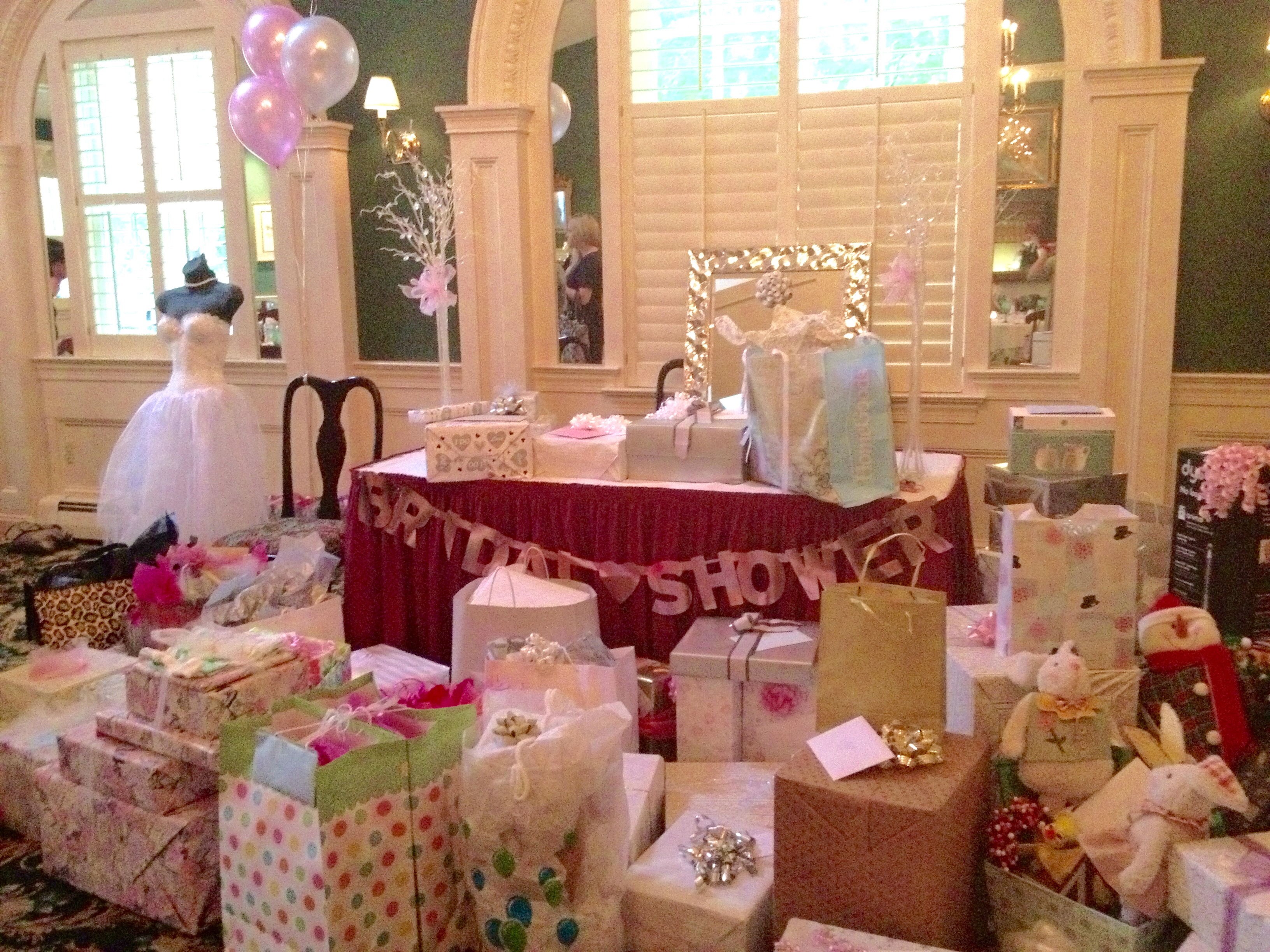 Photo credit: The Plantation Ballroom at Vickers Restaurant
Bridal showers have a long history (dating from the 16th century, to be exact). While we at Vickers love tradition, that doesn't mean we can't tweak it a bit. The historical bridal shower grew out of the practice of giving a dowry. That is nearly unheard of nowadays.
We throw showers to give the bride (and groom) what they will need to start their new life and home together. It's a wonderful tradition and really shows your love and support for the couple. I don't think there is any reason to change a centuries-old tradition, but that doesn't mean you can't make yours unique and one-of-a-kind. Here are three ways to set the bridal shower apart from others you've attended:
1. Details: Putting thought and detail into the day is a wonderful way to make the bridal shower unique.
2. Simplify: Don't overthink things with too much effort on games and favors. What the bride really wants is to feel grown up, elegant and loved. Getting dressed up and exchanging conversation over canapés and champagne is a lovely way to spoil the bride and the guests who love her.
3. Change of Venue: Hosting at a restaurant instead of somebody's home takes the labor out of the day. This frees you up to focus on the bride and guests instead of cleaning to prepare for company, cooking, setting up drinks and decorating.         
Vickers Restaurant is the restored home of Chester County Potter John Vickers and was once a stop on the Underground Railroad. It's history and warmth has made it a mainstay in Chester County since 1972. Amanda Brogan is the Director of Events for Vickers Restaurant and the Ballroom at Vickers Restaurant. In addition to her experience planning fine food events she has also worked for numerous fashion magazines in New York City planning events for well-known brands. She loves to bring that big city high end knock-your-socks-off feel to every single event.