While traditional guest books are wonderful keepsakes for your Philadelphia wedding, some couples yearn for a more avant-garde, or useful idea. Here are some of our favorite unique alternatives: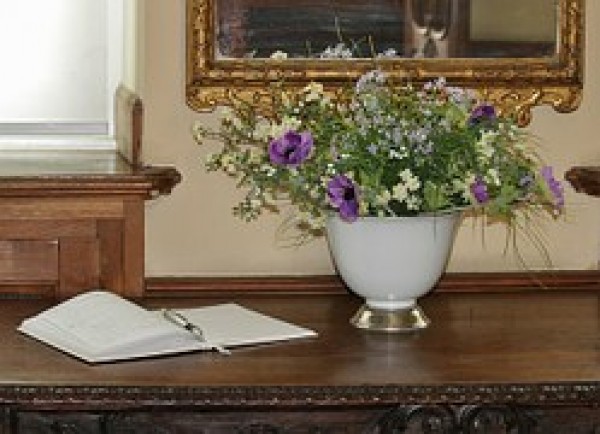 Rock Star: Gather a collection of smooth river rocks at a local park or creek with your fiancé. Or make it a fun activity with your bridesmaids. Display the rocks at a separate reception table with instruction signage along with a variety of oil based Sharpies. Well wishes and signatures on the rocks can be placed in your garden or a special vase after the celebration.
Quilt Squares: Cut squares of fabric in your wedding colors or those that reflect your home décor. The squares can double as décor at your Philadelphia wedding reception. Just hang a clothes line with a clothes pin for each square—perfect for a rustic wedding. Again, make sure to have plenty of pens for guests to leave notes. After, hire a seamstress, take a class or seek out a family member with special skills to make the quilt. It's the perfect uplifting blanket for when you or your spouse are under the weather.
Post Cards: Have a stack of pre-paid vintage or travel post cards for guests to choose from and jot down their well wishes. Here's the idea: throughout the first year of marriage, Mom, Dad or the Maid-of-Honor mails them to the newlyweds—that's you! Fun!
Silver Tray: An etched silver serving tray is both practical and sentimental. However, your guests may need a steady hand. It will literally serve as a wonderful reminder of your special day each time you entertain.
Game Night: Begin game night for years to come with a message on Jenga pieces, Dominos, chess or checkers. It's a fun way to look back and read your guests' remarks or signatures.