Hotels are masters in the art of pampering guests. They are experts in making out-of-town guests feel surrounded by the many comforts of home yet miles away. Imagine applying that same care and special amenities to your Philadelphia wedding.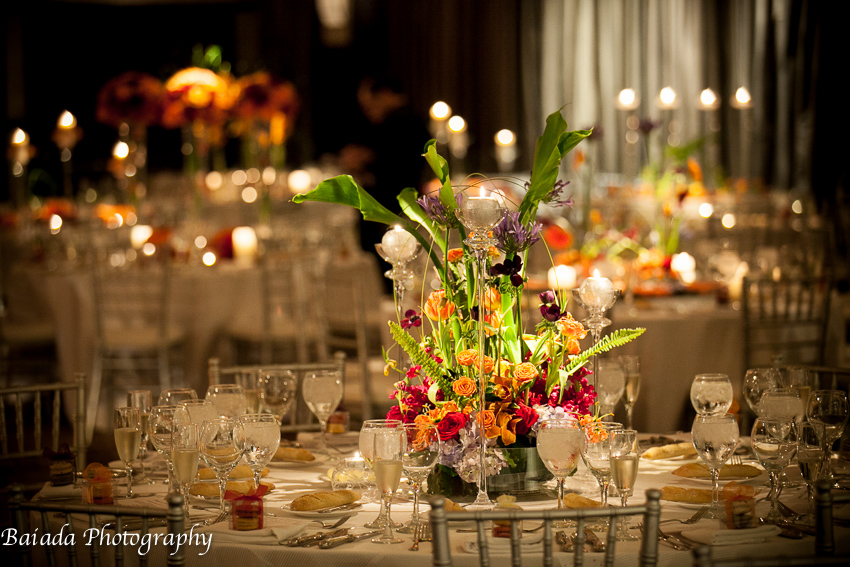 We turned to Lisa Strickland at Sofitel Philadelphia to find out the many benefits of hosting your wedding at a Four-Diamond luxury hotel such as Rittenhouse Square's Sofitel. Here is what she had to say:
1)      Location, location, location: Sofitel's prestigious address is one block from Rittenhouse Square. This area affords guests great shopping and restaurants within walking distance.
2)      Caliber of Cuisine: Local produce, natural and organic meats; we have our own rooftop garden for vegetables and fresh herbs. We offer much more than the standard Hotel 'Banquet' Food. And we have a highly customizable menu.
3)      Ambiance: We offer a sophisticated urban contemporary look to the Ballroom for the modern bride.
4)      All Inclusive: Packages are all-inclusive, including service fees and taxes. There are no hidden fees, making it very easy to budget.
5)      Flexibility: We host only one event per evening. All departments focus on the success of the one event, resulting in a superior level of service. Sofitel Philadelphia has a dedicated wedding planner with over a dozen years of experience.