Planning a wedding in Philadelphia can be overwhelming and it's much more fun to have a partnership to divvy up tasks and share a vision. As you plunge into the process, you both want and expect your fiancé to be as enthusiastic as you are! Unfortunately, that's not always the case.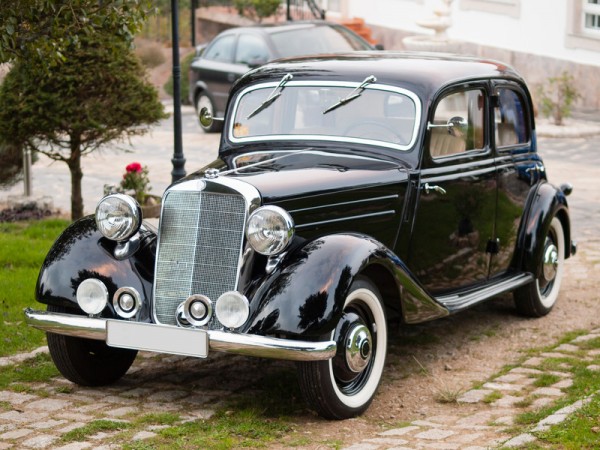 Many men (and some women) have the impression that planning a wedding involves choosing flowers and deciding between a million shades of linens; prospects that some may have trouble showing genuine interest over. They haven't yet realized that wedding planning can be fun and lays the groundwork to throw the most spectacular party of their life, celebrating their union!
So what can you do if your partner just isn't all that interested? Here are some of the more exciting planning tasks that can help entice them to get more involved!
1. Choose the menu and cake flavors. Food is something that brings people together and thinking about that amazing catered meal you have in store can be a great motivator, especially if you agree on a menu you're both passionate about. Schedule a tasting with your Philadelphia wedding caterer and spend an evening sampling delicious dishes. And don't forget the cake tasting! Make appointments with a few of your favorite bakeries so that you can try cake flavors and fillings. If you each fall in love with a different flavor, don't forget you can always have alternating tiers!
2. Stock the bar. The bar is a favorite part of any reception and deciding what goes behind it can make a big difference. Being in charge of the cocktail and bar menu can help your partner get involved in the planning in a way that reminds them that it's going to be a great party. They can even have a tasting party attended by members of the wedding party where you can all sample selections of beers, wines, and liquors to vote on what should be served at the wedding. Or, if your partner is a budding mixologist, ask them to create your signature cocktails!
3. Book transportation. Transportation is a big consideration when it comes to planning a wedding; after all, there won't be a wedding and reception if you don't have a way to get there! If your fiancé is a car enthusiast, finding the perfect transportation for you (and maybe your wedding party) could be right up their alley. Lots of couples are finding fun new ways to get to the wedding in style, such as hiring vintage or luxury cars. Your partner may even get the chance to take a test drive!
4. Attend a band showcase. While meeting all of your event professionals with an initial consultation is important, listening to a band live makes a significant difference. Watching bands in action and hearing the vocals on stage rather than a video online brings another dimension to selecting the right entertainment for your Philadelphia wedding. Many wedding bands have showcases for this reason. If the performers you are interested in don't have a showcase, look up their schedule and attend one of their local concerts. It sure makes a fun date night!
5. Pick your playlist. Music is the pulse of any wedding reception whether your entertainment is a band or DJ. Fnding the perfect songs to be played (or not played) at the event can be a lot of fun. If music is your partner's thing, then this is an aspect of the planning process that they are sure to get enthused about. Ask them to help you put together a playlist and "do not play" list for the wedding.
6. Register for Gifts. How many times in our lives are we allowed to go to a store and pick a bunch of items with the expectation that they will likely be purchased for us in the near future? Building your registry can be a really fun activity and it doesn't have to be all china and silverware! Get your partner involved by reminding them that the registry can include fun things, too, like camping supplies or items to support favorite hobbies. Go together to register at a brick and mortar location and have fun using those awesome scanner guns!