Wedding catering in Philadelphia has come a long way from the standard reception choices of chicken capon, beef or fish. Philadelphia has been identified as a foodie epicenter in the restaurant industry and catering here is no different, bringing high marks to your Philadelphia wedding reception. Here are some of the latest fun trends in wedding catering: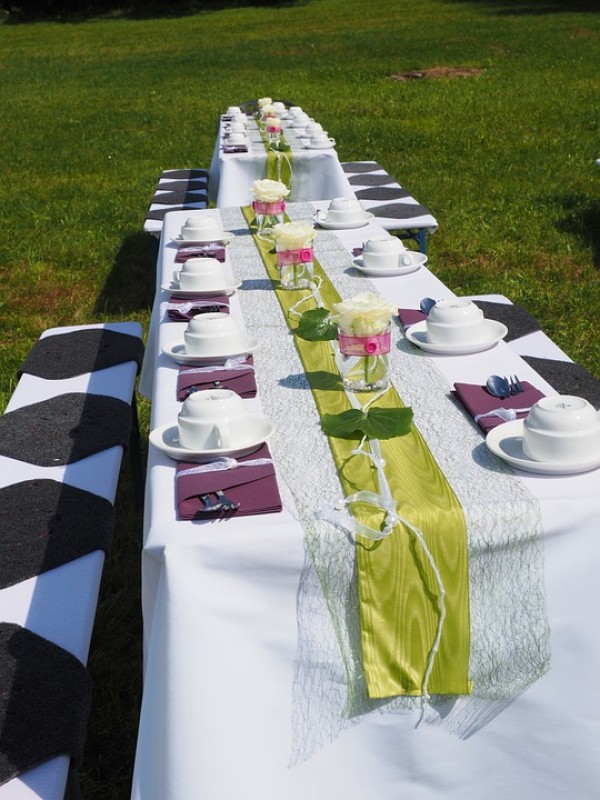 Photo credit: (c) Pixabay
Stations: Sure, many couples still opt for that Saturday evening sit down three to four course meal. However, stations are becoming increasingly popular among engaged couples, offering more opportunity to mingle and stroll from room to room where another theme or course awaits.
Tapas: Shared and small plates are not only an exciting trend that has sustained itself in restaurants over the last several years but it has emerged in the wedding world. Tapas in a sit down format can encourage conversation among guests at the table. It also allows friends and family to try more of a variety of menu choices.
Ethnic Foods: Caterers welcome ethnic menus that personalize your wedding to accommodate your tastes. In fact, most welcome a family recipe and will be happy to replicate it for your Philadelphia wedding. Just ask! Perhaps combine stations with an ethnic menu with offerings at each unique space with a fun signature drink pairing.
Farm to Table: Menus built around locally-sourced ingredients has remained a top choice among engaged couples. Supporting farmers, using local products and having fresh, just picked fruits, vegetables and herbs is making an impact in the restaurant and catering world.
Mixology: Signature drinks are super fun and can customize your Philadelphia wedding reception. Mixologists take this idea up a notch, bringing art, spirits and science together for a unique drink experience. Mixologists bring all of the senses into your beverage, most notably fusing unique tastes, with unusual optics like dry ice, foam and fun textures or garnishes.
Comfort Food: Think lobster mac and cheese, sliders, shooters of tomato soup with slices of perfectly melted grilled cheese, flatbreads, a mashed potato bar, chocolate chip cookie sandwiches or gelato. Yes, yes, and yes! S'mores have also made its way into the hearts of many couples as a dessert option for their wedding or after party.
Food Trucks: Another area that is highly sought after is food trucks. There is no better place for food trucks than Philadelphia! It's like a movement! Whether it's for a unique wedding themed reception or after party bites when your guests' appetite resurfaces from a night of dancing, food trucks can meet your culinary needs. They offer every genre of cuisine from cheese curds and gastro pub tacos to fresh donuts and crepes.