As engaged couples try to lessen wedding expenses, the biggest areas of opportunity are the venue and catering. A simple change in date from a coveted Saturday night to a weekday evening can positively impact your budget. The ideal weekday of choice—Thursday. Afterall, it is practically the weekend. Here are several reasons to consider a weekday wedding: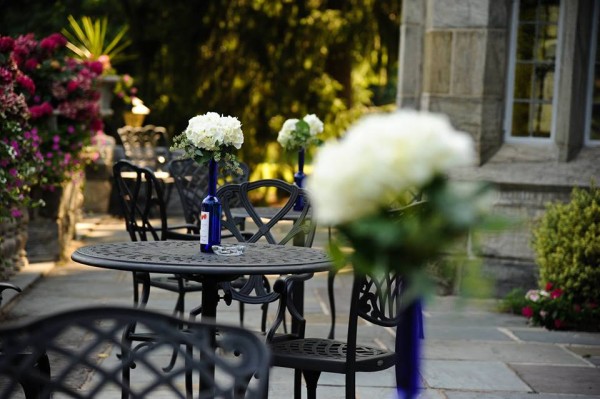 Photo credit: Merion Tribute House/Littlewing Studio
1. Lower Venue Rental and Catering Fees: It's basically supply and demand. Saturday evenings book, thus limiting availability and raising the cost. However, how many Sunday or weekday weddings have you attended? Exactly! Compare a weekday wedding rate to a Saturday night at your favorite Philadelphia wedding venue and pocket the savings.
2. Lower Vendor Fees: This same rule applies to vendors too. You're welcome…
3. Top Picks in Venue and Vendors: This is an advantage that makes it all worth it. Is your venue booked out on Saturdays for the next 2-3 years? How about that amazing wedding photographer? Book a weekday and availability for venues and wedding professionals opens up!
4. Lower Airline and Travel Costs: Do you have out-of-town wedding guests flying in to attend your special day? Weddings in Philadelphia are already expensive, so consider a weekday event and pass on lower travel costs to your guests.
5. Affordable Rates at Hotels: Rates at hotels are much less Mondays through Fridays at any given time of year. Your guests will rest easy planning their trip knowing that the accommodations are more reasonable.
6. Long Weekends: Are you considering stringing multiple wedding related events together like a post-wedding brunch or sightseeing with your out-of-towners before the big day? These are excellent reasons to make the event a long relaxing weekend.
7. Weekdays are Casual Compared to Their High-End Counterpart: First, vendors that divide their attention among two weddings will have more time to prepare for yours. Second, a more relaxed ambiance is a great side-effect of weddings during the week compared to an upscale black tie Saturday night affair that can make some guests tense.