Bridal showers are a sweet way to surround your special bride-to-be with friends, family, wedding gifts and yes, yes, YES--decadent treats!
Photo credit: Whipped Bakeshop
A dessert table makes a festive presentation, creates conversations and provides a sweet ending to the day's celebration.
Here are some unique bridal shower desserts in Philadelphia you can order from area bakeries for your upcoming event.
Recently named one of the Best Cupcakes in America, Whipped Bakeshop makes goodies from simple bridal shower cookies to towering wedding cakes right on the premises.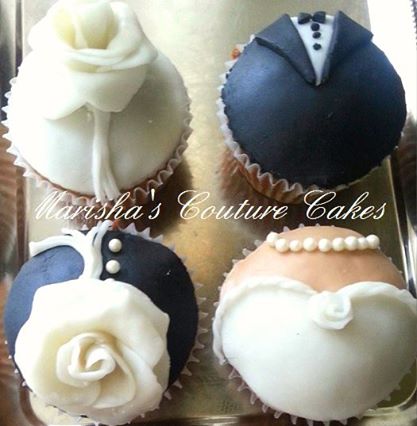 Photo credit: Marisha's Couture Cake
These bride, groom and wedding flower cupcakes just may be too beautiful to eat. Marisha's Couture Cakes offer gourmet wedding cakes, bridal shower cupcakes, petit fours, cake pops, and more all designed in a couture fashion! Turn your guests' heads (and taste buds) with Marisha's Couture Cakes.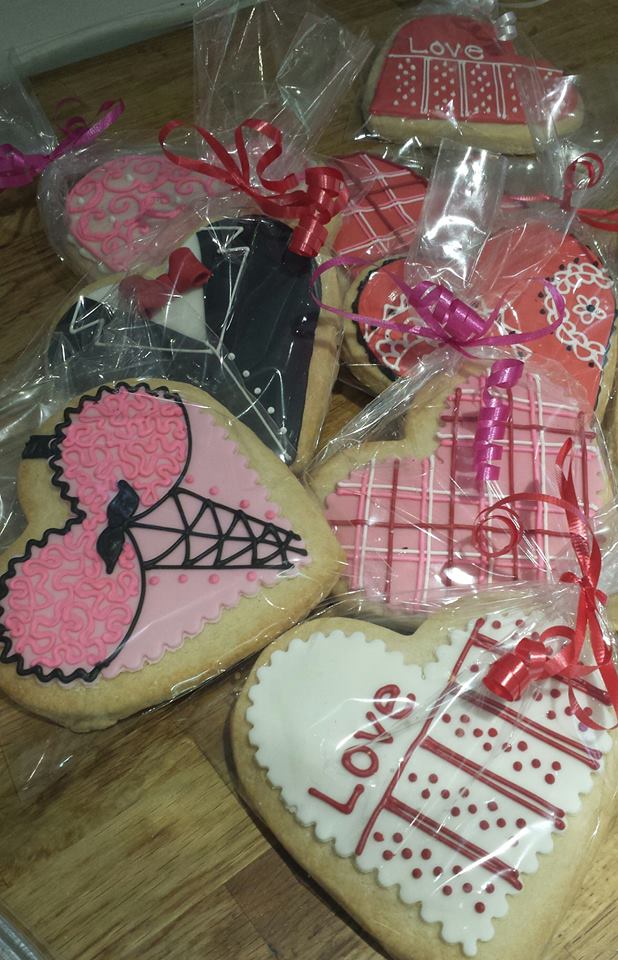 Photo credit: The Night Kitchen Bakery
The Night Kitchen Bakery can do it all from bustier bridal shower cookies to pie to unique and beautiful wedding cake designs. In addition, The Night Kitchen is a 3-Star Certified Green Restaurant. Yes, you CAN have it all! Doing good and eating your cake too ---- a winning combination from The Night Kitchen Bakery.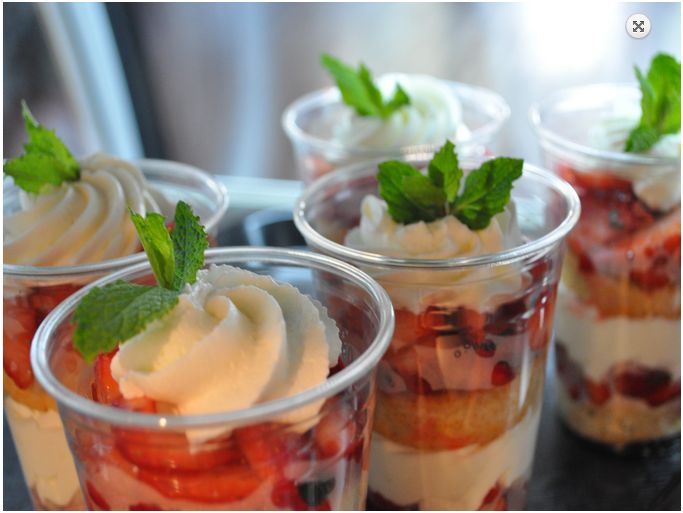 Photo credit: Sweet Elizabeth's Cakes
These Strawberry Shortcake Cups will turn heads at your next bridal shower. Sweet Elizabeth's Cakes specializes in custom designed cakes, cookies and cupcakes for all occasions baked from scratch at their Manayunk location.
They source their ingredients locally to reduce the carbon footprint and provide customers with the freshest ingredients like local honey and the ripest fruits from area farms.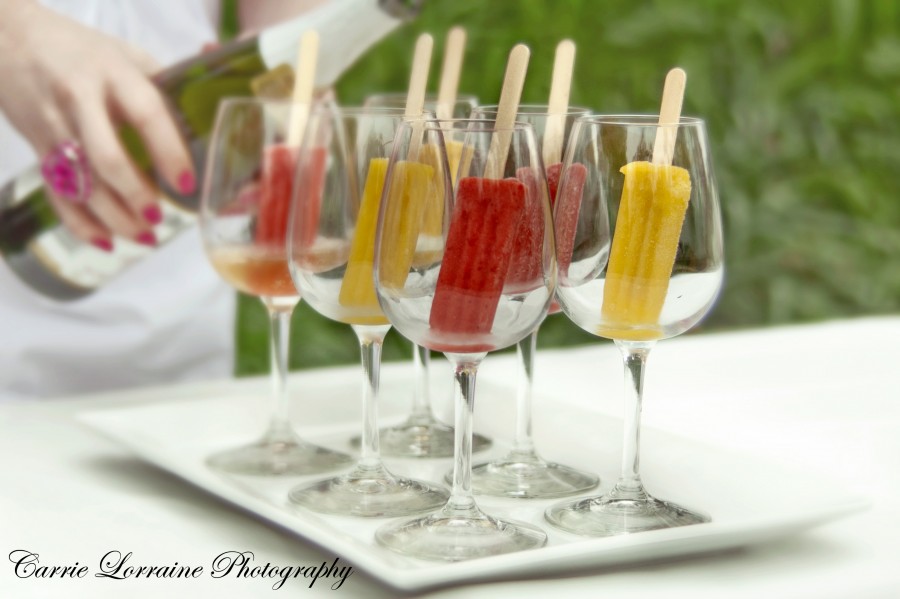 Photo credit:Carrie Lorraine Photography/Mompops
Champagne will never taste quite the same after you try your next glass dipped with a Mompop or mini Mompop! This new twist will bring your bridal shower to the next level with lasting memories.
Not only are the pops delicious, but they are Dairy, Gluten, Soy and Nut Free and also Vegan! Mompops will even customize your own personalized sticks.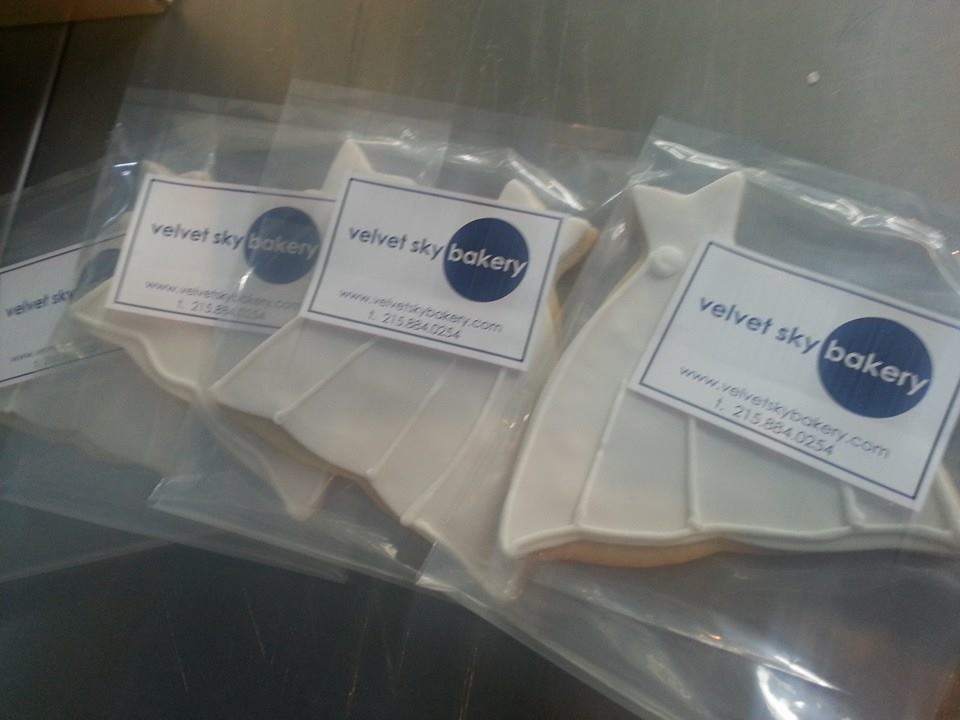 Photo credit: Velvet Sky Bakery
Send your guests home smiling from your bridal shower with a treat to enjoy later like these exquisite bridal gown cookies from Velvet Sky Bakery. Velvet Sky Bakery delivers a unique blend of artistry and decadence, dedicated to collaborating with clients to create unique, gorgeous and delicious cakes and cupcake towers for any event.
These local bakeries and gourmet shops have all that you need for your Philadelphia wedding and every part of the planning in between.
Still searching for the perfect Philadelphia wedding or event venue? Click here! Searching for vendors? Click here!