Skip the trinkets and give back to nature as you thank your guests with these green wedding favor ideas! Here are our favorite planet-friendly items both your guests—and the environment will love: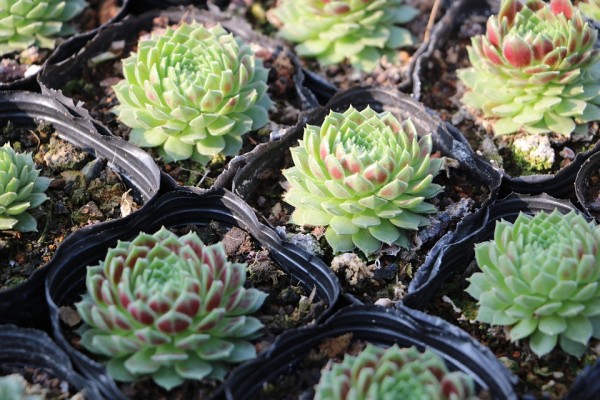 Photo credit: (c) Pixabay
Tasty treats. One of the best ways to make your wedding favors eco-friendly is to minimize the amount of waste they leave behind. Edible treats packaged in biodegradable materials are therefore a great choice for the environmentally conscious. They are also one of the best ways to ensure that you are giving something to your guests that they will use and appreciate. Use a favorite recipe to whip up a batch of goodies or, if you aren't much for culinary pursuits, purchase something locally. Always remember to include a list of ingredients somewhere for people who might have allergies!
Natural soy or beeswax candles. For a more elegant gift, present your guests with candles made from soy or beeswax. These materials burn much more cleanly than paraffin candles, without the soot and toxic fumes. Plus, beeswax and soy are renewable natural resources and biodegradable, meaning they're much better for the environment. You can find soy and beeswax candles in all sorts of shapes, sizes and colors or even make your own. Get creative!
Plantable place cards. This fun favor idea does double duty, both helping your guests find their seats and giving them something to take home to their garden. Seed paper, created from recycled paper and flower seeds, is an environmentally-friendly alternative to using regular paper made from trees and if your guests plant it at home, flowers will grow! Use it for place cards or get it in cute shapes for decorations. You can find lots of variations at Pulp Art or you can even make it yourself with these instructions from Hill City Bride!
Tree saplings. Give the gift of a tiny tree for your guests to plant when they get home! This is a great way to give back to the environment, as well as giving guests a way to remember your wedding for years to come. As your marriage grows, so will the tree! There are lots of great places to purchase saplings for this purpose: the Arbor Day Foundation will send them packaged in little tubes with labels that can be customized for your wedding and can even be taken on airplanes in case your guests have flown in for the big event. Tree Beginnings is another great source of sapling favors. Just remember that if most of your guests will be from urban areas without a lot of yard space, these gifts might not be the most practical idea; try succulents, flower seeds or bulbs, instead!
Local products. When thinking green, think local! Are there any products your wedding location is known for? Locally grown or produced items are a wonderful, eco-friendly way to thank your guests for sharing your day. Whether you are giving out little jars of local honey, fresh produce from a local farm or orchard, or crafts made by local artisans, your favors will be untainted by the fuel emissions of cross-country transportation and you will be supporting your community!
Seed bombs. These favors are both fun and really easy to make. Seed bombs are small balls of clay, compost, and seeds which can be thrown or dropped to create a no-hassle garden. Wildflower seeds are the most popular, although you can also use herbs or anything else that strikes your fancy. Whether your guests use the bombs to spruce up their own homes or lob them into empty lots, they will be giving a little something back to the environment and having fun while doing it! Something Turquoise has these great instructions for how to make your own seed bombs.
Reusable shopping bags. If you want to give a wedding favor that guests can use again and again, these are a great option! Wonderfully practical and green, these bags can be found in lots of different styles, colors, and patterns. You can even find some that fold up into neat little packages for storage, which will lend to their presentation at your wedding. One word of wisdom is, instead of personalizing the bags with your name, wedding dates, or monogram, try finding a pattern or graphic related to your wedding location or order bags in your wedding colors. You can easily attach cute personalized tags to the bags for the event!
Engraved river rocks. If you're looking for an eco-friendly wedding favor that will really last, this idea may be for you. Have your guests' names engraved on the stones as place markers or inscribe them with your monogram and wedding date. Guests can use them to decorate their homes or gardens and the stones will add a natural look to your wedding décor.
Donations in honor of your guests. This is one wedding favor which is sure to be used and appreciated, without producing any waste from packaging! Making a donation to a charity of your choice in the names of your guests is a wonderful green way to give back on your special day and to thank your guests for their support and attendance. Choose a charity that is meaningful to you and your partner and reflects who you are. If you would like to get your guests more involved, you can even choose two or three charities and allow each guest to choose which they would like their portion of the donation to go to, either by checking a box on a donation card or by placing a small token into a container representing that charity. These kinds of donations are extremely easy to make these days with the help of organizations like the I Do Foundation, which has over a million charities to choose from.