Engaged couples are often looking for a unique way to celebrate their Philadelphia wedding with their guests.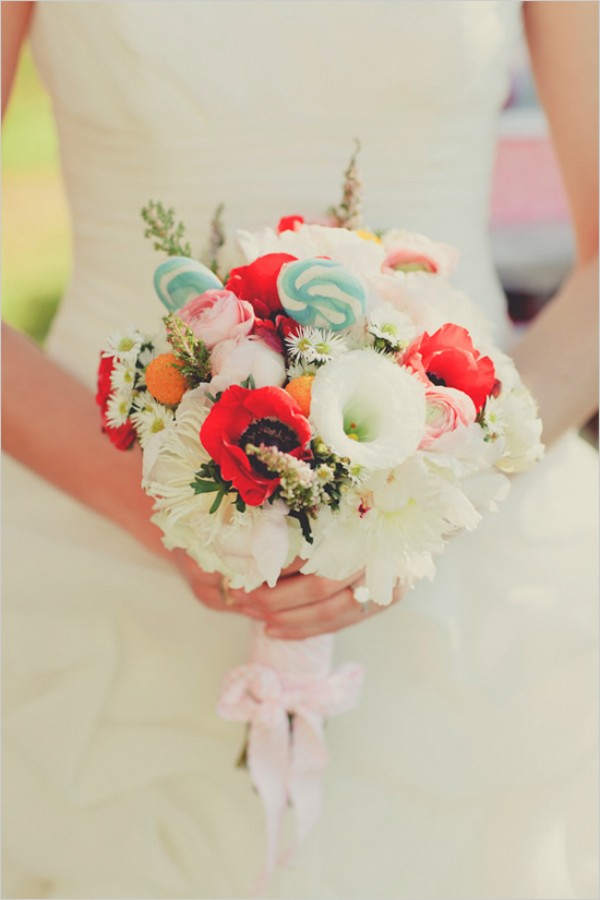 Photo credit: Wedding Chicks
Brides and grooms looking for a whimsical fun ambiance may want to consider a wedding with a carnival theme. What is better to serve than comfort foods stemming from our childhood? This theme is both eclectic and energetic and one your guests will be certain to remember.
Invitations: Ticket invites are fun and set the mood.
Menu: Perfect for food trucks, an up and coming Philadelphia wedding trend, a carnival theme is ideal way to utilize those culinary sensations on wheels. Menu items that work are frequently the usual suspects at festivals: corn dogs, chicken and waffles, curly fries, mini funnel cakes, candy apples, snow cones and an ice cream cart station!
Other ideas include chocolate covered bacon, deep fried Oreos, cotton candy, a fresh popcorn machine, or a twist--a popcorn bar with kettle corn, white cheese popcorn, Old Bay popcorn, caramel popcorn, oh yes! Serve beverages with striped paper straws, of course.
Photo credit: Your Home Based Mom
Décor: Mini lights are reminiscent of rides and excitement and that electric atmosphere that fairgrounds or an amusement park at night brings.
Chalkboard and wooden signs are a must! How about oversized lollipops as an integral part of floral center pieces? Upside down parasols and paper lanterns add dimension hanging from rafters or fishing wire, if outside. Pinwheels and balloons bring this theme to life. Chevron or striped linen accents works well with a carnival theme.
Cake: A 3-tiered donut display with a variety of flavors or even a large funnel cake for a truly different dessert.
Entertainment: Games like a ring toss bottle game, a balloon dart board, corn hole toss like the kind that encompass a festival are engaging and promote conversation among wedding guests. Think about awarding mini-prizes to larger stuffed animals, or hire a balloon artist to capture the interest of your younger wedding guests.
Try a twist on the typical photo booth such as old fashioned photos like the ones on the New Jersey boardwalk with flapper dresses and gangster attire and 1920s clothing. Groomsmen attire, you ask? Bowties and suspenders, of course!
Party Favors: Think do-it-yourself candy bar party favors or old-fashioned candy in glass jars like the kind sold at Cracker Barrel.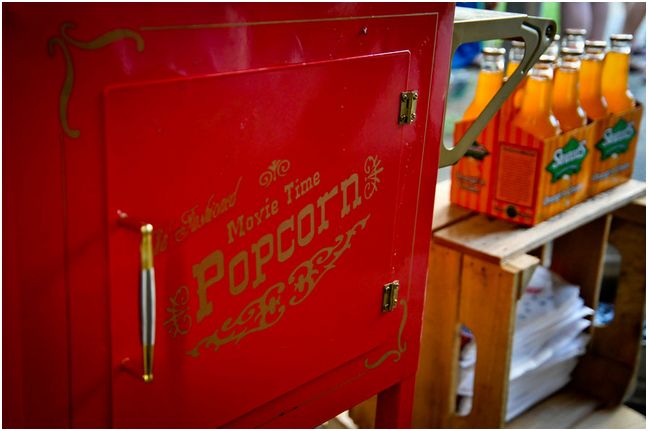 Photo credit: Storyboard Wedding