An innovative idea for your fall or winter wedding reception is gingerbread houses. Culinary art and architecture come together in the scent of the season for a conversation piece for you and your guests.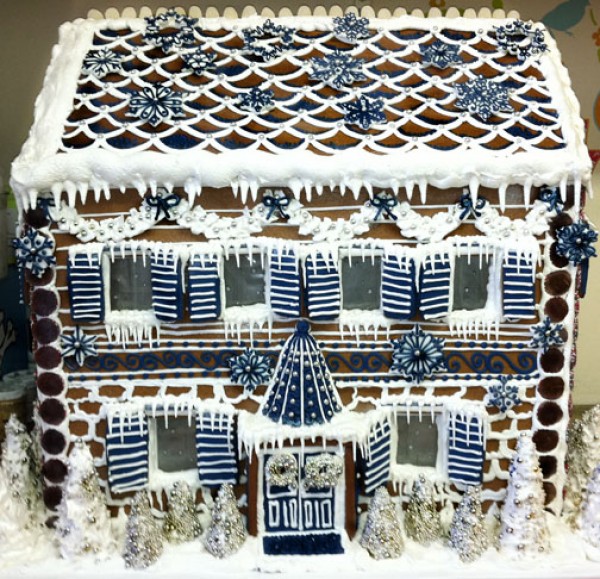 While we've pretty much done our standard-shaped houses for weddings, we can create the couple's church, wedding venue, first date location or first house.
Bredenbeck's can create a likeness of a certain building with a foundation of sweet gingerbread instead of of brick and mortar. For example, last year, we created a gingerbread replica of Laurel Hill Mansion for The Shops at Liberty Place Annual Fairmount Historical Building Gingerbread House display. This year, it will be Woodford Mansion. We also created special gingerbread houses for an ad campaign we helped with for QVC (above photo), and an event we did for Eastern State Penitentiary.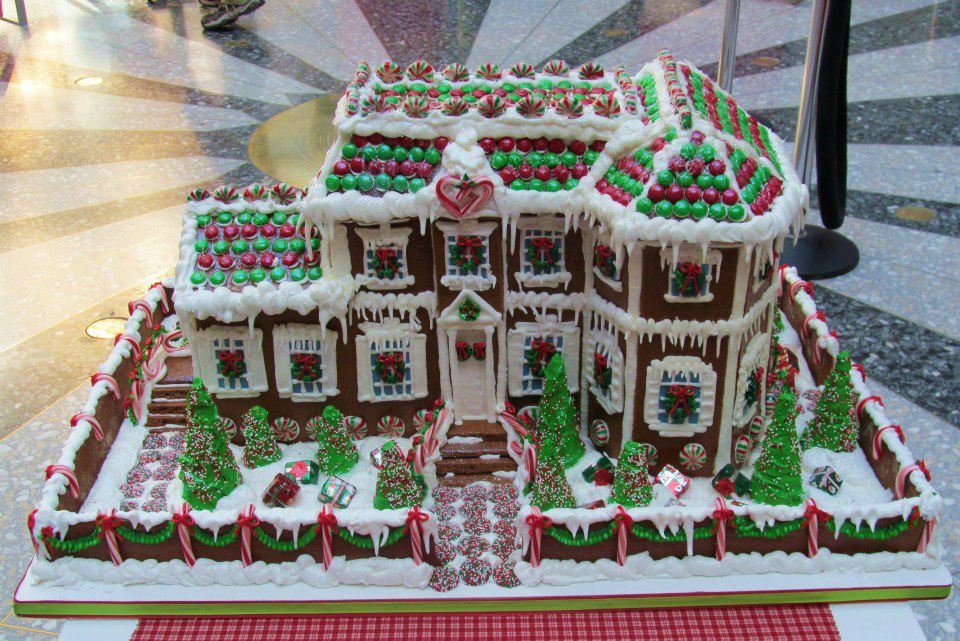 Photo credit: Bredenbeck's Bakery (replica of Lauren Hill Mansion)
You can imagine the reactions at weddings. People LOVE our gingerbread houses! Not only do they look amazing, but they taste and smell delicious. Bredenbeck's can even personalize our gingerbread houses by adding the couple's monogram, by creating a gingerbread-likenesses of the couple, or writing the table name or number on the house itself.
It all starts with our family gingerbread recipe to bake the "panels" of each house, then we allow them to cool and harden a bit. We assemble them using royal icing, which is a great "glue" for bakers. Then, we'll set to work decorating with gumdrops, sprinkles, peppermint and chocolate candies and gingerbread people. Usually, we'll invert a sugar ice cream cone, coat it in green icing and sprinkles to make a tree for the front yard.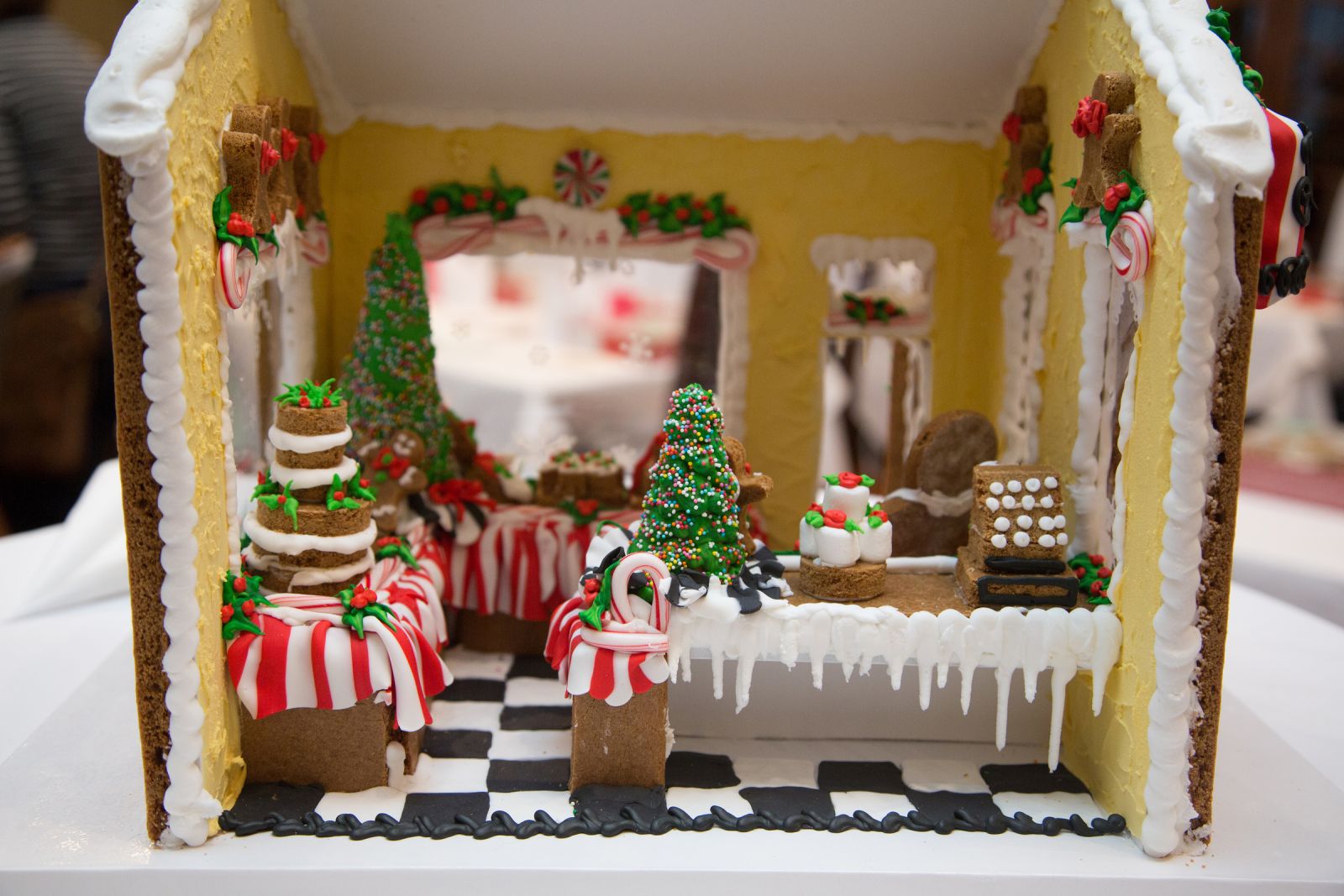 Photo credit: Bredenbeck's Bakery (replica of Davio's)

But you may wonder do guests eat this masterpiece or should the couple save it as a special memento? Since folks like to keep the houses on display for a while, most people pass on eating them. Many people save them; they do keep pretty well as a display from year to year. We also suggest to people that the squirrels love to disassemble and eat them, so to feel free to put it out in your yard when you are ready to discard it.
By the way, we are hosting Haunted Halloween Gingerbread House Decorating and Winter Holiday Gingerbread House Decorating classes again this year. We provide a fresh-baked house and all the fixings, then guide attendees through the process of making it their own. Details are here: http://www.bredenbecks.com/classes/gingerbread-decorating-classes/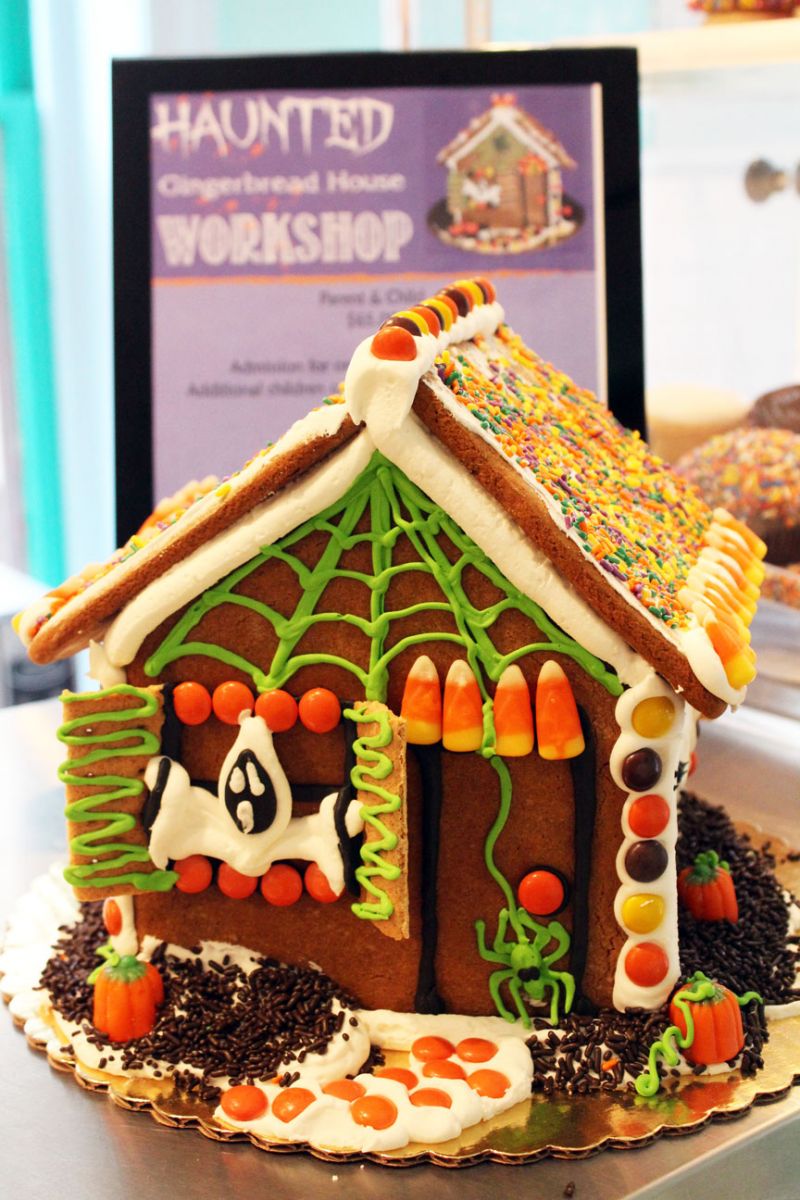 Photo credit: Bredenbeck's Bakery