The purpose of wedding processionals is more than just music but rather to set a romantic and lovely atmosphere for the ceremony. So, perhaps it may be surprising to learn the unconventional background of songs synonymous with wedding processions.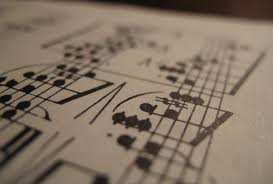 In particular, "Here Comes the Bride" or "Wedding March," is actually from German Composer Richard Wagner's tragic opera, Lohengrin, in which the groom is forever banished and the bride dies of grief. Not quite romantic and lovely.  
Therefore, we reached out to Virginia Schawacker at
Shaw Strings
for alternative processional ideas. Here is what she had to offer:
Religion dictates what music allowed at some places of worship so before you get your heart set on a song, communicate with the reverend, rabbi or officiant. For example, in synagogues, Wagner's piece is banned (ironically, like the groom in his opera) for being anti-Semitic. Felix Mendelssohn's "Wedding March" is also on the unapproved list. However, the Catholic  Church permits them. Make sure to check with the organist or cantor that the music is acceptable.
In addition, Greek Orthodox churches only allow a harp or organ so checking with the church on what is permitted is very important.
For those seeking alternative processional songs for your Philadelphia wedding, first check to see if there is sheet music to provide your musicians. If you want to have a musical processional or recessional that does not have sheet music available, check if there is a charge to have an arrangement. 
Some modern pieces
Shaw Strings
has performed for the recessional include "Isn't She Lovely," "Wonderful Day," and "Bittersweet Symphony."?