For over 20 years, we have been known as the "Estate," short for - Hilton Wilmington/Christiana, Brandywine Valley's Country Estate.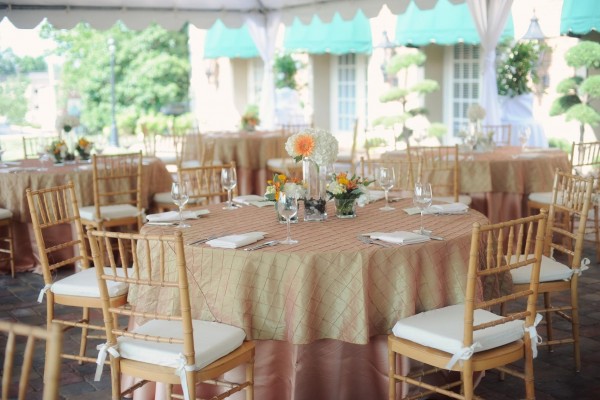 We strive to welcome and accommodate our travelers as a guest would have been welcomed into the home of an old country estate. The hotel provides every modern convenience to guests, in a peaceful setting, decorated in rich golds and creams.
The old country estate feeling definitely creates a destination atmosphere. We have two outdoor spaces perfect for wedding ceremonies and receptions – our Courtyard and Patio – as well as two beautiful ballrooms adorned with French crystal chandeliers. The staff is attentive to every detail and we provide a "Butler" the day of the wedding to attend to the bride and groom.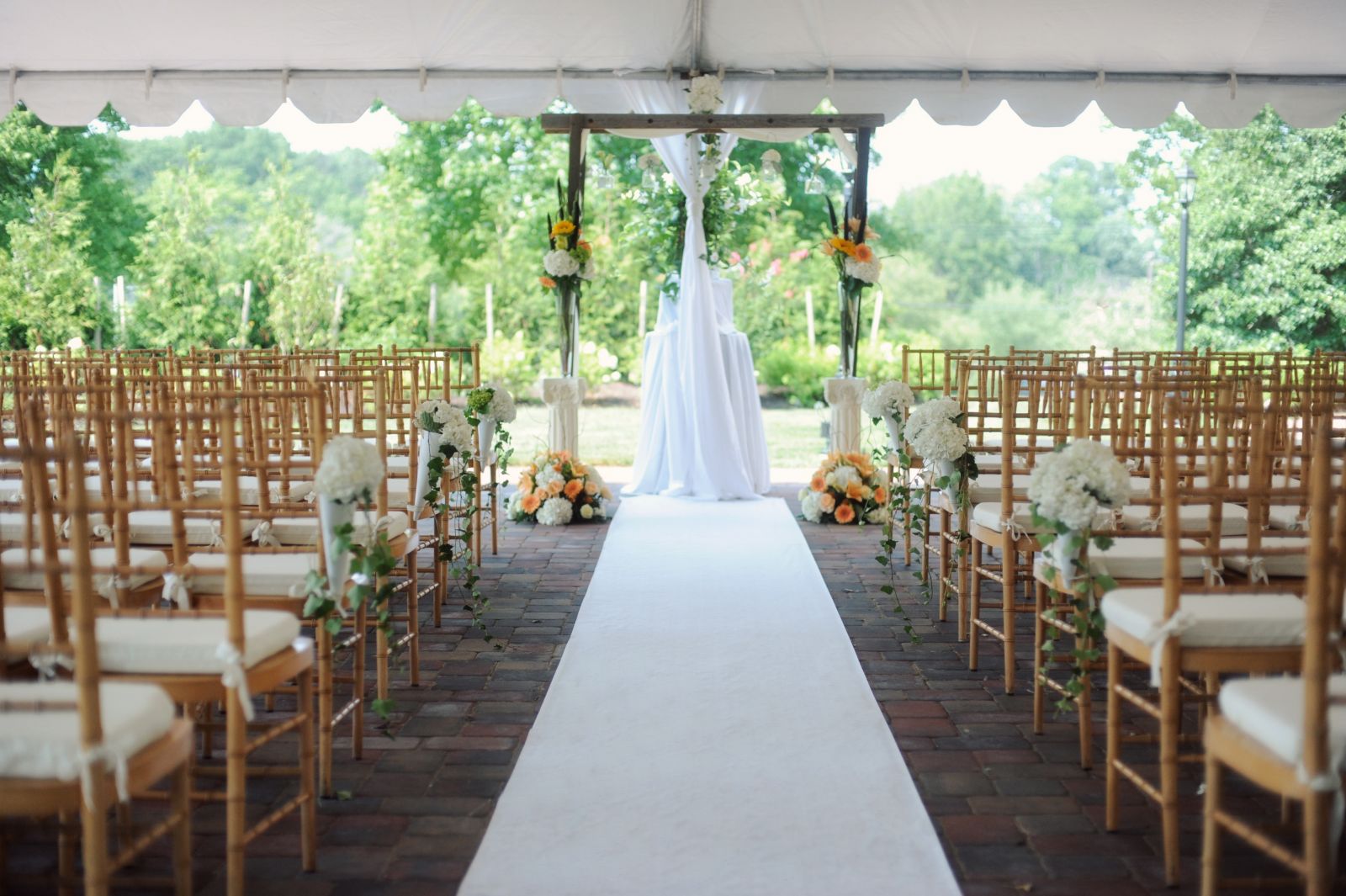 Photo credit: Hilton Wilmington/Christiana
The romantic destination feel is evident right down to the Royal Swans that swim in tandem in the pond. Our original two swans, Fred and Ethel, were married here at the Estate many years ago (swans mate for life)! Each year, a new generation of cygnets (baby swans) was born. However, swans are very territorial, so we would find new homes for the babies and Fred and Ethel remained with us until their passing. We were very lucky to be granted the ability to continue to own swans (we are one of only two locations in the state that is allowed) and more swans have come to live with us over the past few years. We currently are awaiting the arrival of another pair and in the meantime, have many ducks and geese that love to swim in our pond. Once the new swans arrive, we will continue the daily tradition of the Royal Swan Feeding where our Swan Master calls the swans to order and introduces them and shares the story to our guests.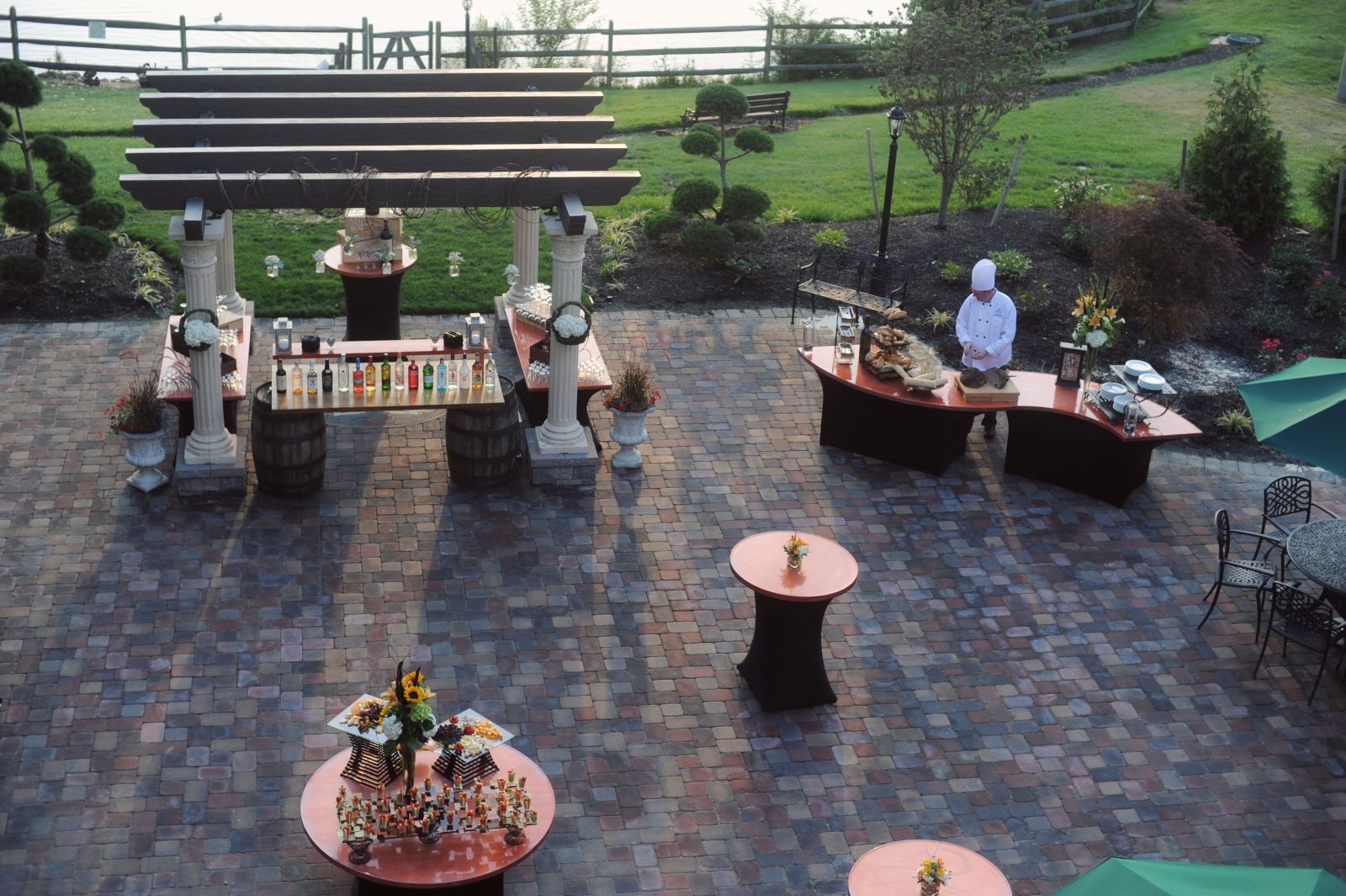 Photo credit: Hilton Wilmington/Christiana
In addition, we have a special way to commemorate our couples' anniversaries. All of our wedding couples are invited to come and celebrate their first anniversary dinner at the Brasserie Grille (our restaurant that specializes in certified Angus beef and fresh seafood). For some, this dinner is included in their wedding package. We also offer a variety of overnight packages. The Godiva Getaway, Romance Package, and Wine and Dine are the most popular packages for couples.