Come see Beat Street Station's new renovations as part of your Philadelphia wedding planning at its upcoming Open House.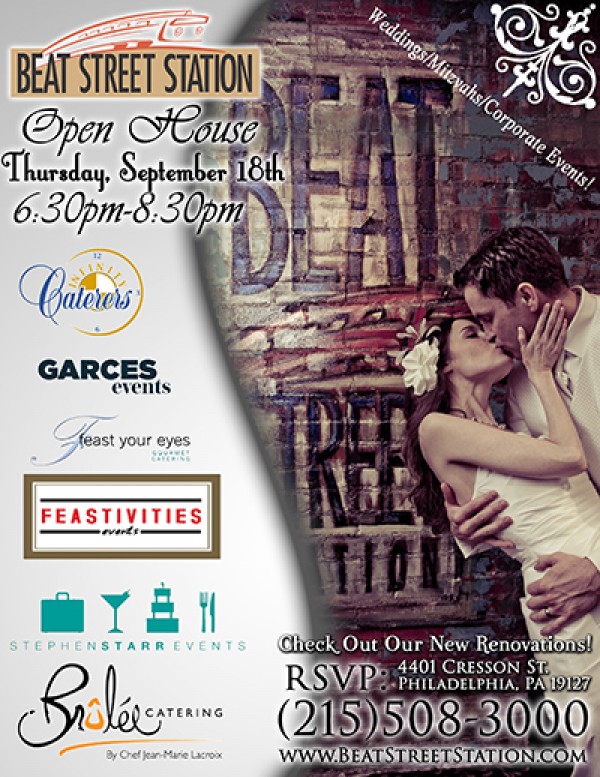 The event will be held from 6:30-8:30 p.m. Thursday, September 18, 2014, at 4401 Cresson St., in the Manayunk section of Philadelphia
Beat Street Station's three story building combines a modern ambiance in a historic location. Manayunk Station dates back to the 1930s yet its unique design and sophisticated style makes it an ideal venue for your Philadelphia area wedding or special event!
In addition to touring the wedding and event venue in Philadelphia, the open house features its exclusive caterers Feastivities, Brulee Catering, Stephen STARR Events, Feast Your Eyes, Garces Events, and Infinity Caterers.
For more information, call 215.475.3338.
.