Wedding invitations are one of the first projects checked off your planning to-do list. However, addressing them may be an afterthought.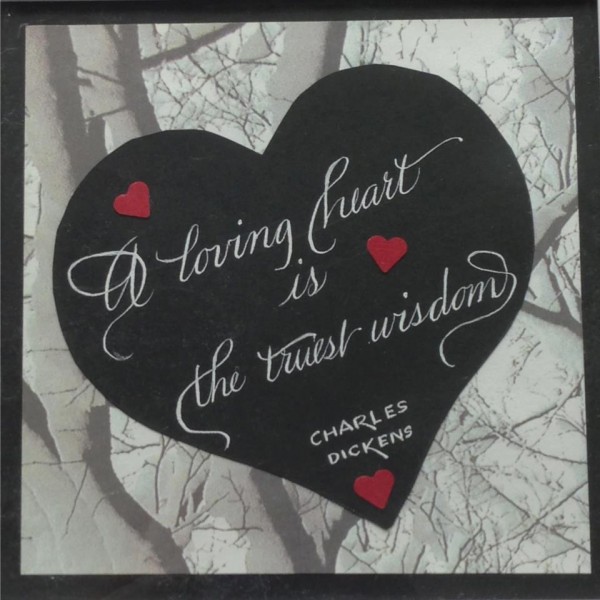 Photo credit: Calligraphy by Ruth Ann Thompson
Here are some calligraphy and calligraphy alternatives to consider when designing your invitations:
Handwritten Calligraphy:
Philadelphia Calligraphers' Society (PCS) is a non-profit association that's mission is to further the art of calligraphy. The organization is a great resource for those wishing to attend their various workshops throughout the year as well as those seeking to hire a calligrapher. PCS has a members page to contact calligraphers in the Tri-State area.
Spot calligraphy may be an option for those who enjoy the art of calligraphy but concerned about its place in their budget. Spot calligraphy focuses on using handwritten calligraphy on certain areas like just the name, for example.
Another cost saving idea is creating a calligraphy stamp for your return address. It also saves time.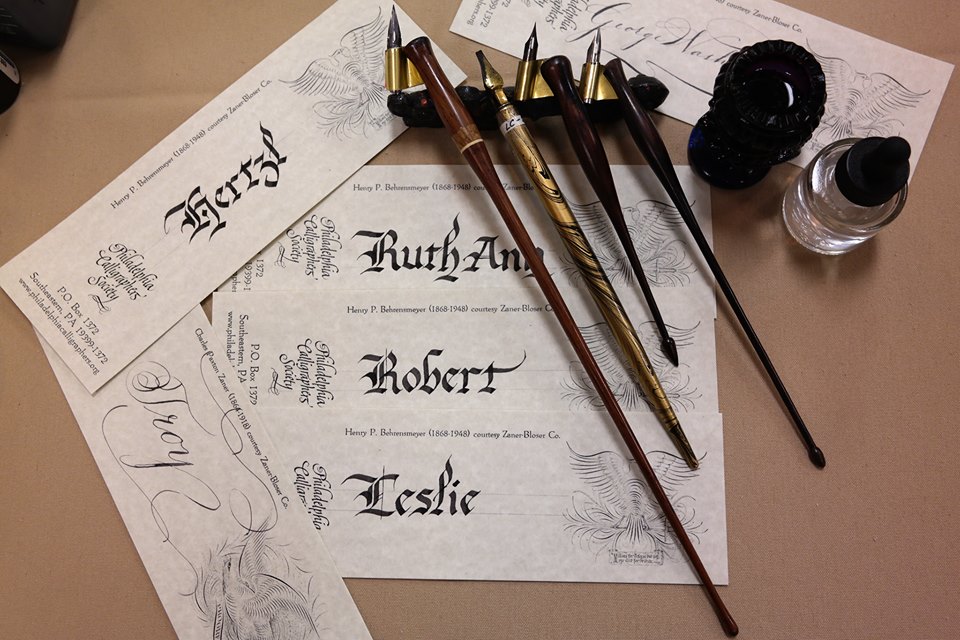 Photo credit: Philadelphia Calligraphers' Society
Printed Calligraphy:
Printed calligraphy services are typically offered by your invitation company as an add-on service to your invitation suite. Their computerized calligraphy printing may cost a fraction of the rate charged by a hand-crafted calligrapher and takes less time.
Do-It-Yourself Calligraphy:
If you are savvy with the mail merge feature, and are looking for an economical alternative, consider a do-it-yourself project by downloading a calligraphy font on your home printer to address your envelopes.
Of course, you can also learn the art of handwritten calligraphy but be prepared to practice and find out the right tips, ink and paper to cut down on costs and waste ahead of time.
No matter which calligraphy option you choose for your Philadelphia wedding, give the project plenty of turn around time so the invitations are sent 60 days prior to your wedding date.
Searching for the perfect Philadelphia wedding or event venue? Click here! Searching for event professionals? Click here!