Raise support for Alex's Lemonade Stand Foundation during an evening of dining and dancing featuring BVTLive's own Contagious band.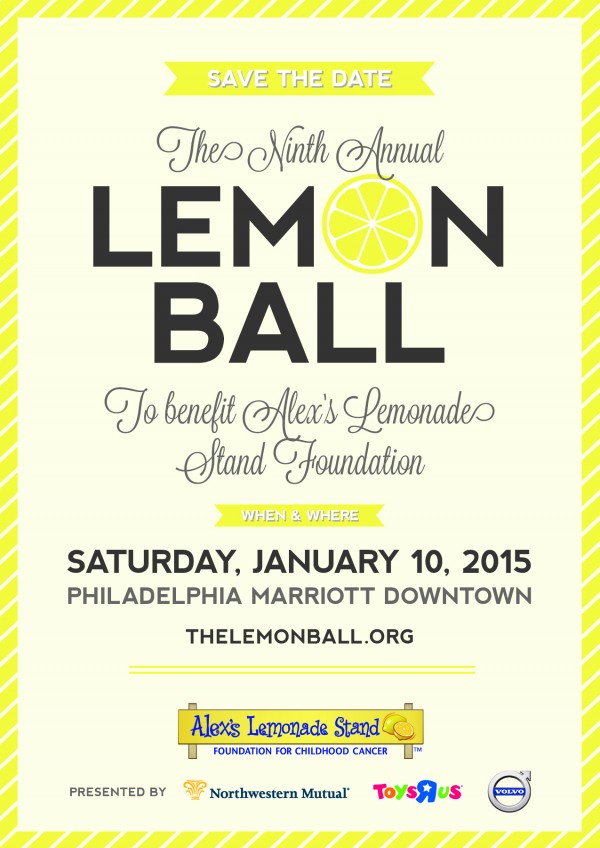 BVTLive's Contagious will perform beginning at 6:30 p.m. Saturday, Jan. 10, at the Alex's Lemonade Stand Foundation's 9th Annual Lemon Ball, at Philadelphia Marriott Downtown. Enjoy an evening of amazing food and dancing, auctions, honoree presentations, and of course fond memories of Alex Scott and other childhood cancer warriors.
Join Liz and Jay Scott, event co-chairs Mara and Jeff Kaliner, and hundreds of other Alex's Lemonade Stand Foundation supporters in dedicating the night to finding a cure. The 2014 Lemon Ball raised nearly $900,000 with the help and support of 900 attendees. Help start off 2015 right by contributing to this wonderful cause! For tickets and more information, click here!
Philadelphia Marriott Downtown is located at 1201 Market Street, Philadelphia.