Sand between your toes, salty air in your hair, the sound of the waves breaking on the beach…those are some of the best, and potentially worst parts, of a beach wedding.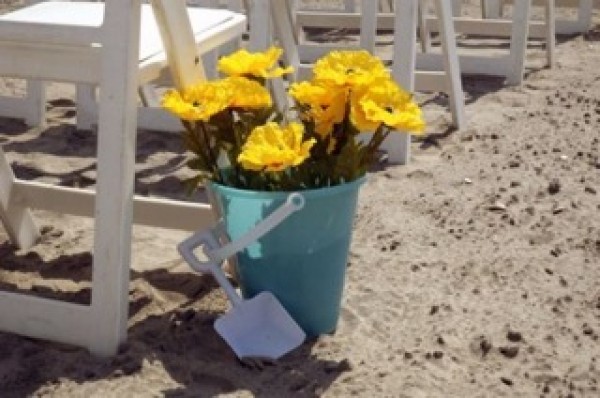 When planning a beach wedding, the single best tip I can give is to have a solid back up plan, should the weather not be what you have
dreamt about. Any time you are near the ocean, the weather can change quickly and drastically. What might look like a cloudy, rainy day at
10 a.m. might just very well turn into beautiful sunshine by noon. Likewise, nothing but clear skies are in view at 1 p.m., but by ceremony
time, a violent thunderstorm might roll in. Any couple considering a beach wedding, more so than any other location, has to be prepared to
go with their 'Plan B.' If the idea implementing Plan B is not an acceptable solution, look into considering another locale.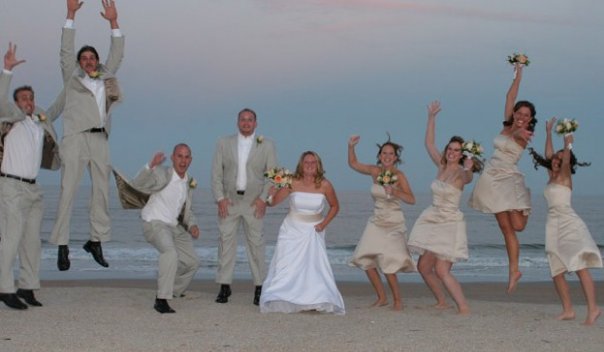 Photo credit: Merissa Lynne Events, LLC
There are also many small details that only apply to a beach wedding. For example, if the bride has always wanted to walk down the
aisle, barefoot in the sand, it's important to remember that sand can be extremely hot and perhaps she'll want something cooler to
stand on at the alter. There is also (usually) a constant breeze at the beach, which may require some extra anchoring of decor and
possible chairs.
Photo credit: Merissa Lynne Events, LLC
Creating a beach theme without overstating it is no different than planning any type of themed wedding decor. It's important to create
everything together, rather than piece by piece, so that it all flows and compliments the day, rather than overpowering it.
I love a classic, neutral color palette with ivory, gold and blush pink seashells and sand -- similar to the cake pictured below. Centerpieces
of blush pink peonies in vases filled with sand, accented with a few well-placed seashells, escort cards written on seashells, and soft calypso
music in the background are all some of my most favorite beach wedding ideas.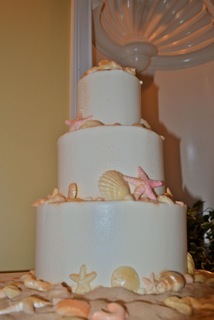 Photo credit: Merissa Lynne Events, LLC
Still searching for the perfect Philadelphia wedding or event venue? Click here! Searching for Philadelphia vendors? Click here!