When considering a dessert for your Philadelphia wedding reception, cupcakes offer some sweet advantages over a traditional tiered wedding cake.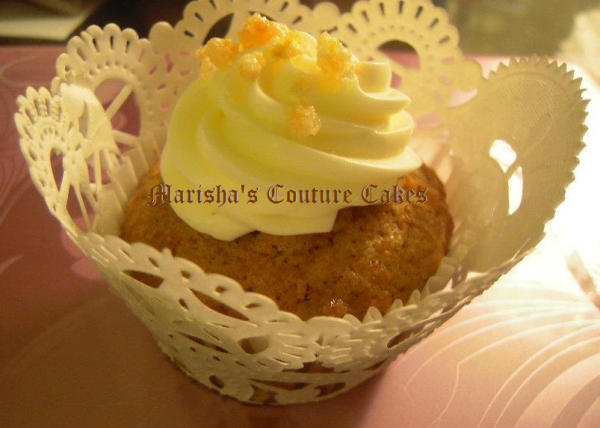 One of the greatest advantages of wedding cupcakes is variety. Weddings include your closest friends and family so naturally you want to please your guests as much as possible, and with cupcakes you have that option. Choose as many flavors as you'd like - a variety filled with seasonal fresh flavors that you and your guests will love.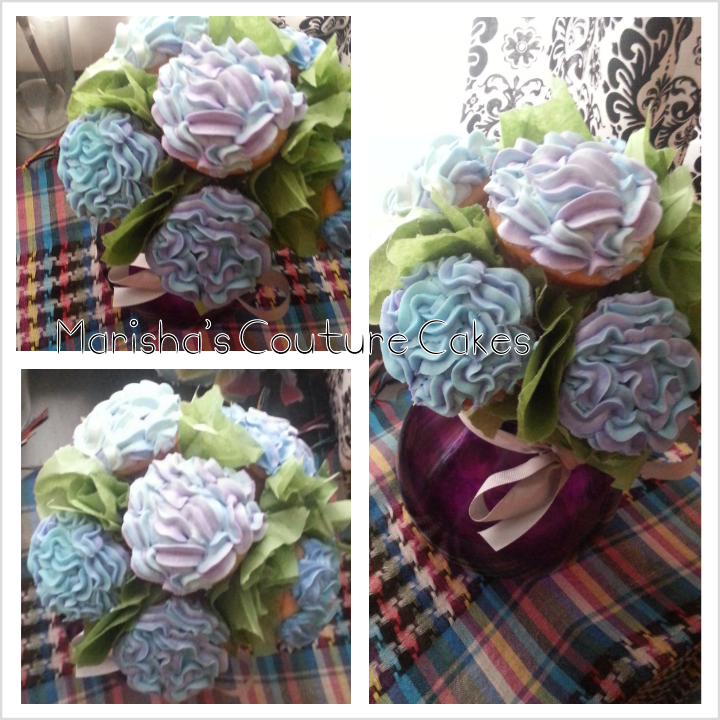 Photo credit: Marisha's Couture Cakes
They can be decorated just as elegantly as a wedding cake, but more fun. Personalized cupcake liners can be added to dress up a cupcake even further. I love the look of a ribbon tied around the base of a cupcake into a bow.
They are also versatile. Cupcakes can be easily dressed to match the theme and decor of the wedding. For instance, have your florist put aside some un-sprayed flowers from your arrangement to top your cupcakes with, or try dipping the petals in egg whites and sugar, easy toppers. The options are limitless.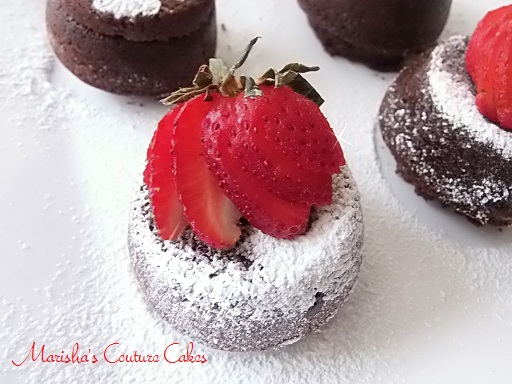 Photo credit: Marisha's Couture Cakes
Cupcake bakeries have popped up all across the country in the past few years. Customers love the idea of decadence in 3-4 bites. So yes, they are in high demand. Cupcakes are also a lot more economical.
In most cases, cupcakes do cost less to produce than a wedding cake in Philadelphia; therefore, more money in your wallet! You can have your cake and eat it too! There really is no downside.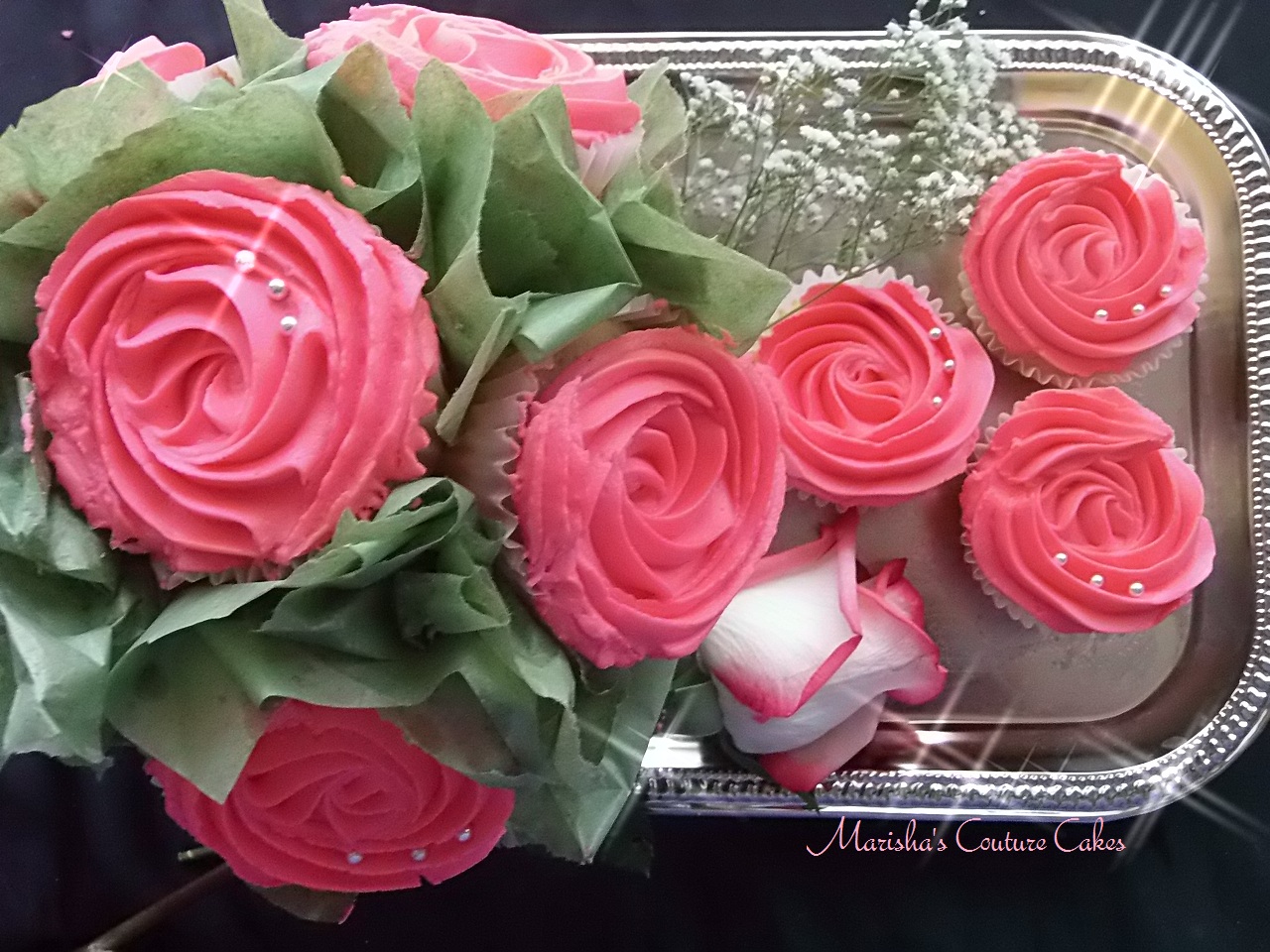 Photo credit: Marisha's Couture Cakes
Our most popular flavors are definitely Red Velvet, Strawberry Shortcake and my Award Winning Honey Suckle are the top three. Ooh La La Lemon is a heavy hitter and Coconut Couture is a must, but the entire menu is to die for. I've never had a customer choose just one flavor at Marisha's Couture Cakes.
Just like my customers, I honestly can't choose between the Orange Spice and the Seasonal Caramel Apple. I love the combination of citrus and spices in the Orange Spice cupcake; the fresh pulp and ginger really blend well together. And the rustic flavors of freshly diced apples (that I usually pick myself) with caramel and chopped peanuts, is a flavor combination that is impeccable.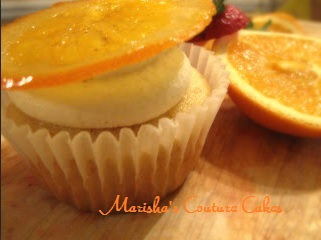 Photo credit: Marisha's Couture Cakes