Invitations play a large role in conveying the theme and tone of your wedding in Philadelphia. This week, we turned to Montgomery County wedding invitations company Trilogy Event Design Invitations for their favorite tips and ideas for winter wedding invitations and unique designs. Here is what they had to say.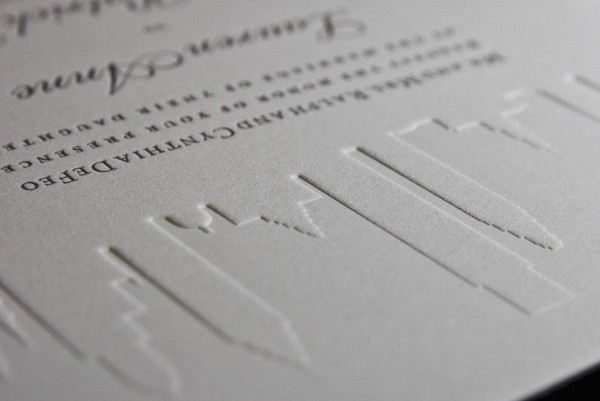 Photo credit: Trilogy Event Design Invitations/Nancy Paravano
Q: What is the most unique invitation request you have completed?
A: Francesca's custom-designed save the dates based upon the likeness of our couples have been a best-seller for us. They are inherently unique; however, one of our couples (Michele and Michael) had requested a save the date done in the style of the vintage valentine cards with three panels perforated in between.
Q: What is your favorite trend in invitations and why?
A: While not a trend, specialty printing methods like letterpress and foil-stamping really lend an elegant and special quality to a couple's wedding invitation suite. This Philadelphia skyline letterpress invitation we designed is an excellent example.
Q: What winter color combinations make invitations pop?
A: A couples' wedding color palette is a very personal choice, and a very important aspect of the day. Personally, for a winter wedding in the Philadelphia area, I really like a combination of deep greens, sage greens, white, and brown or grey to evoke the winter landscape.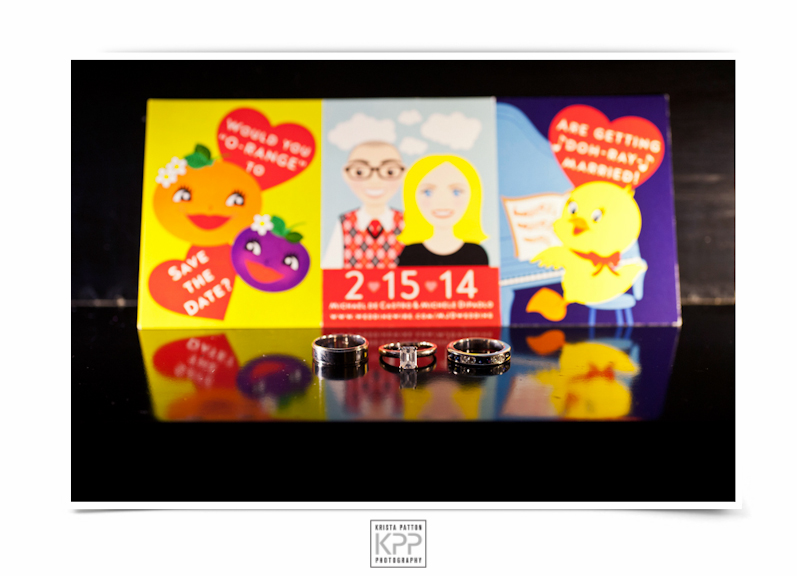 Photo credit: Trilogy Event Design Invitations/Krista Patton Photography