Northampton Valley Country Club is truly an ideal Bucks County wedding venue for outdoor pictures. With a 127 acre, professionally manicured golf course available to each wedding couple, the opportunities are endless.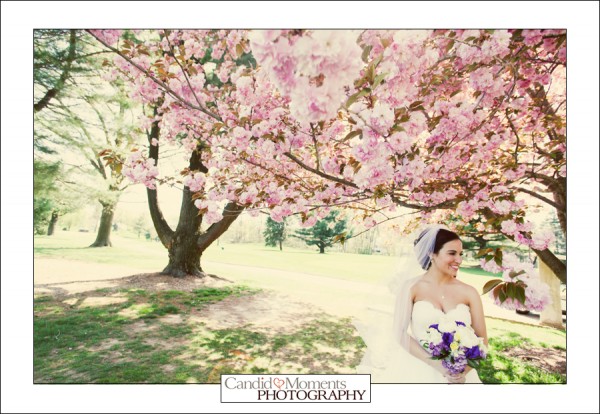 Northampton Valley Country Club's grounds hold (4) four water features, a beautiful tree-lined drive and weeping willows idyllically positioned for amazing photos. We also have a rustic cart barn that fits perfectly within the "rustic-chic" wedding theme that continues to be popular with brides.
The fountain that is parallel to our tree-lined drive is the perfect setting for couple, family, or bridal party pictures. It is positioned besides our 18th hole and couples have access to all greens (pending they brought flats of course!) It is easily accessed from both ballrooms and we will always provide the bride and groom a golf cart to utilize while finding the perfect spot for pictures.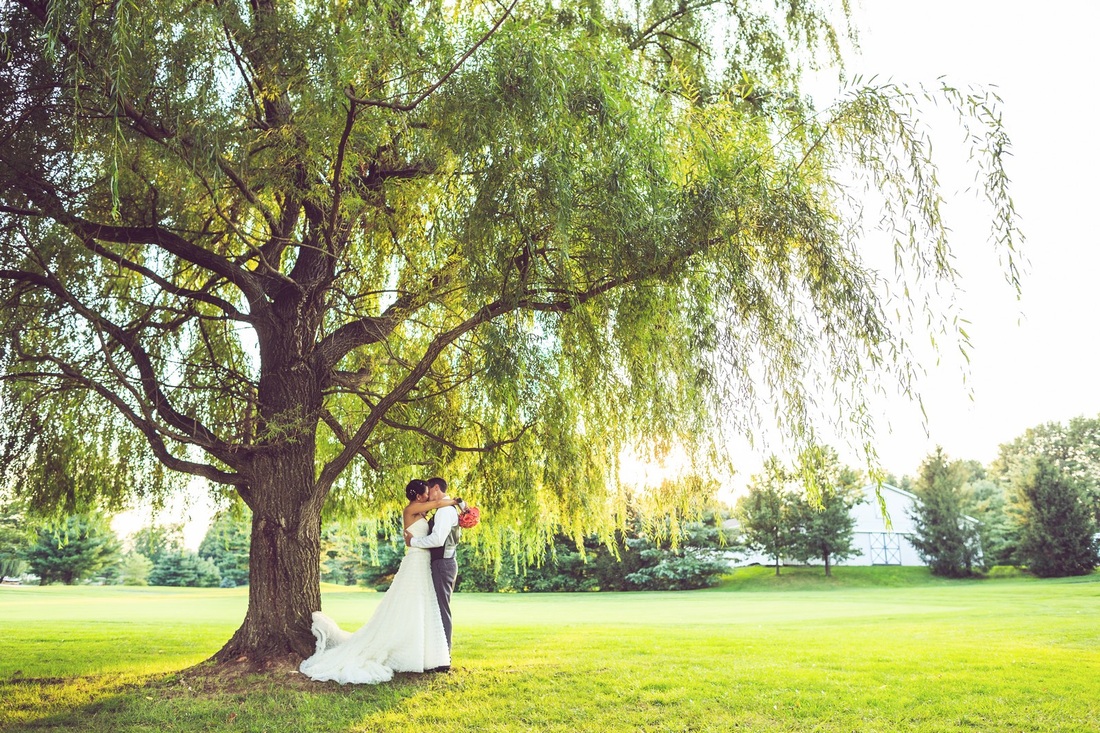 Both the Crystal Ballroom and the Northampton Valley Ballroom have private patios that are available to be utilized for both ceremonies and/or cocktail & hors d'oeuvres hour. If the ceremony is held outside, we quickly reset the patio space post-ceremony and open it up to guests to be enjoyed for not only cocktail hour, but for the entire affair. Our patio spaces are very well manicured and landscaped. -- Very lush foliage in the spring and summer months; but also beautiful as we move into Fall and Winter.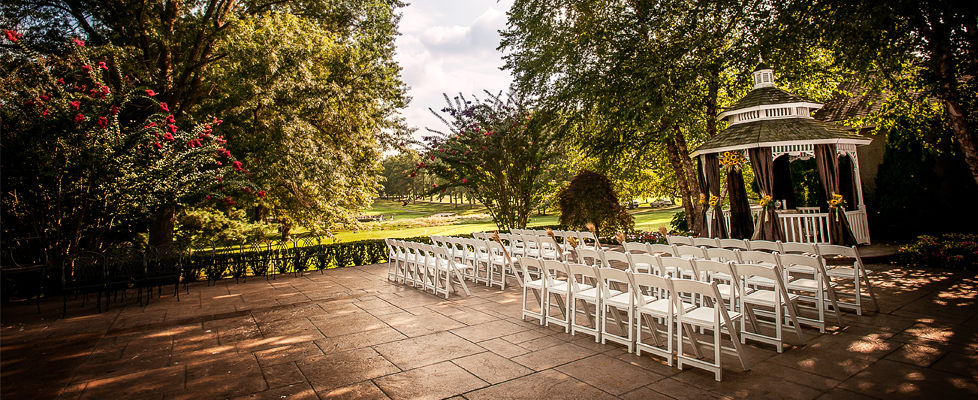 Every season is perfect at Northampton Valley Country Club!
Winter: With large amounts of evergreens on the property we remain green throughout the winter and if we do have snowfall our secluded, private setting creates an amazing winter wonderland effect for weddings in Bucks County.
Spring: White and pink blossoms cover a large amount of tree on property; weeping willows start to bloom and our perfectly manicured greens are vibrant and coming to life.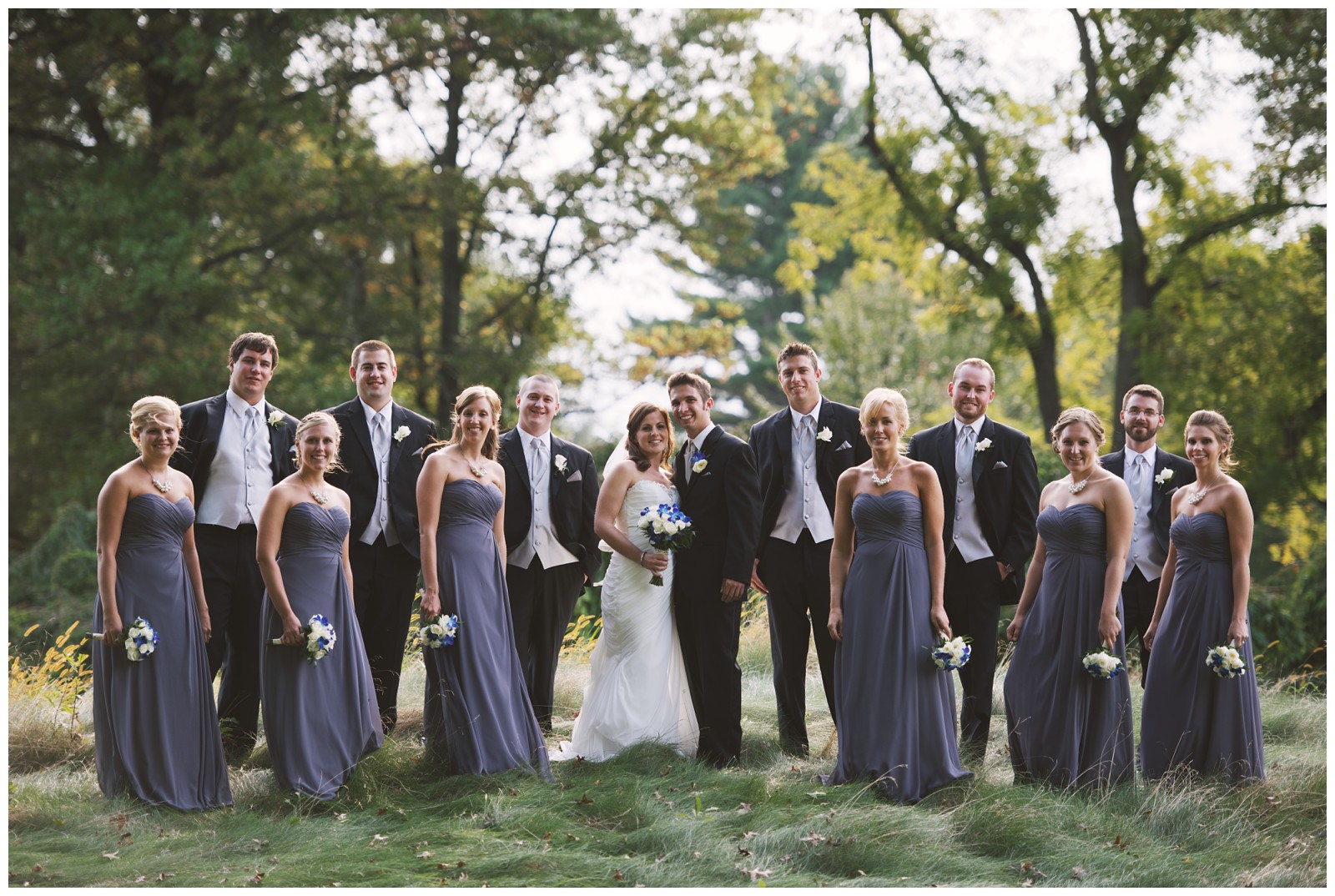 Fall: We definitely love Fall here at Northampton! The changing colors really transform the grounds. – I do have to admit that pictures have the ability to be the absolute best if a couple embraces the many colors of Fall.
Summer: Our grounds are at their peak in the Summer months; fully bloomed flowers and full trees create a background to a ceremony and/or cocktail hour that needs no additional embellishment. It goes without saying the picture locations are ideal during the summer months at Northampton Valley Country Club.