Valet parking has its advantages and can be pragmatic not just a perk.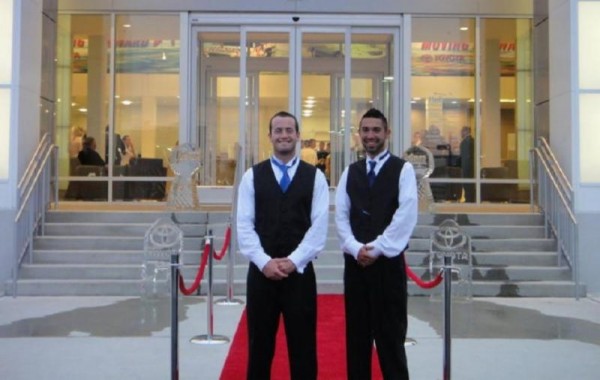 Photo credit: Empire Valet
Convenience: Not only is valet parking convenient but it sets the tone for your Philadelphia area wedding. Think about it--courteous and accommodating, valet attendants are the first contact to each of your guests. Get guests to the church on time without them having to circle around for a parking spot.

Adverse Conditions: Inclement weather brings additional value to this service. Imagine how brilliant you will look for having the foresight to book valet service on that rainy day or icy conditions.

Chauffeur Service: Wedding couples will be able to relax en route to the church or venue without having the added stress of traffic, or finding directions. Instead of keeping his eyes on the road, they will be focused on you!

Check out these trusted Valet Companies on Partyspace: Chariot Valet, Empire Valet, and World Class Parking.