Come in. Taste Excellence for your Chester County wedding at Vickers Restaurant.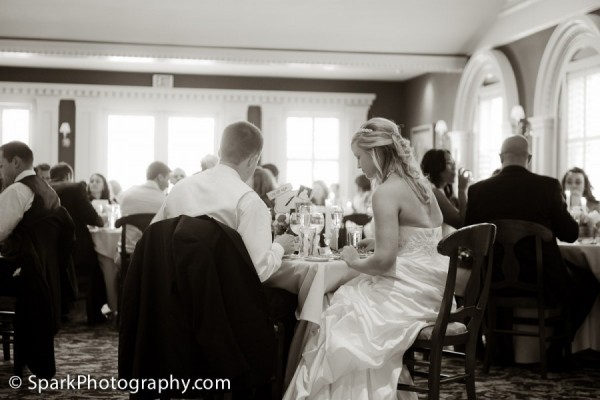 Photo credit: Spark Photography
OUR CUISINE
Vickers Restaurant in Chester County serves updated Continental Cuisine with French influence. From Rack of Lamb to Dover sole with sauce meunier and Filet Mignon with handcrafted Bearnaise sauce, our wedding packages highlight our best and brightest dishes. Each couple is heavily involved with the development of their wedding menu. From the main course to the sides they'd like served, Vickers' wedding packages allow you to customize your dinner to reflect your individual style. Sides like roasted asparagus risotto, duchess potatoes, maple glazed Brussels sprouts or vanilla bean carrots allow you to design your dishes for the season.

Our fantastically fun gourmet hors d'oeuvres are irresistible and are sure to please all of your guests. Tomato soup shooters with petite grilled cheese sandwiches or a Philly favorite like cheese steak egg rolls made with shaved Filet Mignon show your guests that you have good taste and know how to fill them up! For dessert, try a Viennese table featuring the creations of our pastry chef and local chocolatiers. Looking for an Autumn sweet? A pie table or s'mores bar is sure to leave your wedding guests with a sweet ending.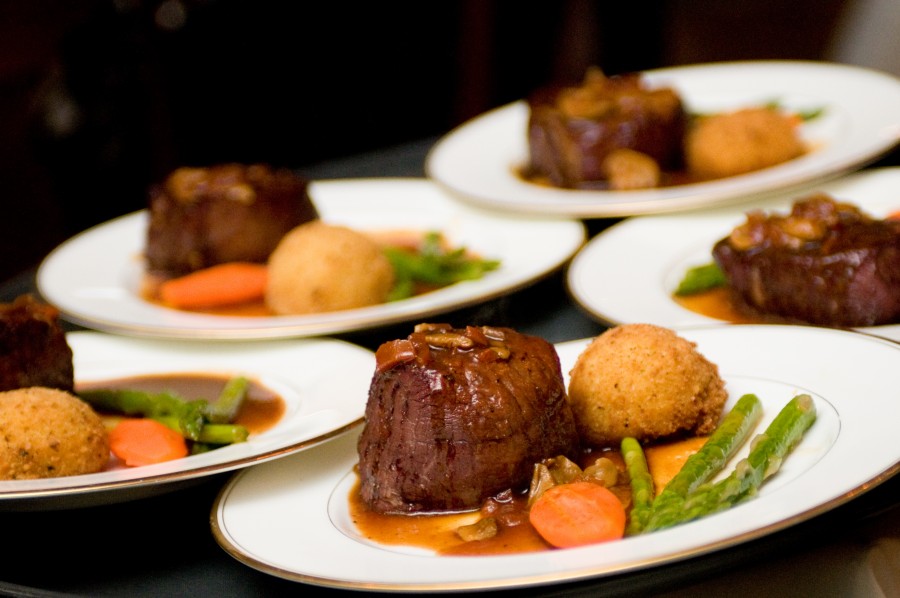 WHAT YOU SHOULD KNOW
The most important thing when planning a wedding is to remember to have fun. Sure it can be stressful and sometimes you don't know where to start. We, at Vickers, are here to help. Our Director of Events meets with every couple to discuss their vision. We are here to help you with everything from themes to flowers. We have a lot of in house services like floral design, menu printing and even music. We try to make planning as easy as possible so the bride and groom can focus on the true intimacy and love of their Chester County wedding.

WHO ARE YOU WORKING WITH
Amanda Brogan is the Creative Director and Event Designer at Vickers Restaurant and the Plantation Ballroom. She returned to her hometown of Chester County after spending years designing and directing events in New York City for high profile fashion and beauty clients like MAC, Chanel and Macy's to name a few. A Chester County girl at heart, she brings her big city experience to Vickers to create the most beautiful and impressive events. Whether you are looking for a traditional and formal wedding, an organic rustic theme or even something modern and elegant, we can make it happen at Vickers and know just how to do it.