If you love the shore, a beach may just be the ideal spot for your Jersey Shore wedding ceremony.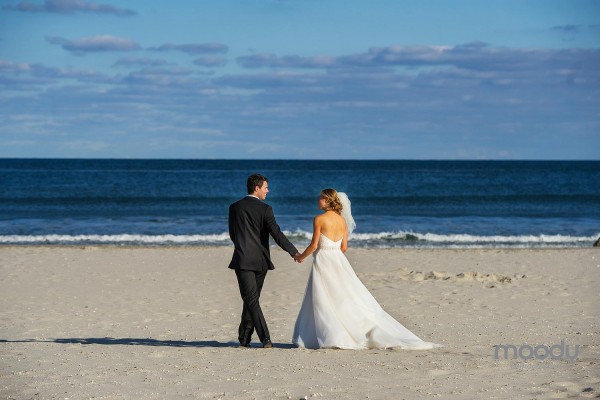 Imagine your pre-dusk wedding ceremony on the pier with ocean waves roaring under your wedding shoes on the boards. Crystal blue skies, wispy white clouds and an occasional seagull take supporting roles against an oceanfront backdrop. And then the vows begin for your beautiful New Jersey wedding ceremony. However, before the daydreaming starts, be aware of some minor pitfalls to insure a successful wedding day down the Shore.
Footwear: Heels and sand do not work. Have that mindset ahead of time or bring a set of flip flops for your beachy photo session, post ceremony.
Gaps: If the boardwalk is your wedding aisle, be mindful that your stilettos may get stuck in the empty space between boardwalk planks. Stay vigilant.
Hair Style: It's breezy so an updo is your best bet. Girls with natural curls who have dolled up with a flat iron should be wary that the humidity may bring your waves back. Conversely, brides with pin straight hair that has been curled may need an extra dose of hairspray to keep it intact.
Rings: Hold rings tight during the ceremony as they could slip between the slats and out and off to sea.
Public Beaches: While preparing for the most breathtaking photos of your Jersey Shore wedding, remember that public beaches are well...public. So, do not be surprised if your "first look" is photobombed with a surfer in a wetsuit en route to scout some waves.