Everyone knows that marriage is a journey…but planning a wedding in the Philadelphia area is, too. And that journey starts with the engagement.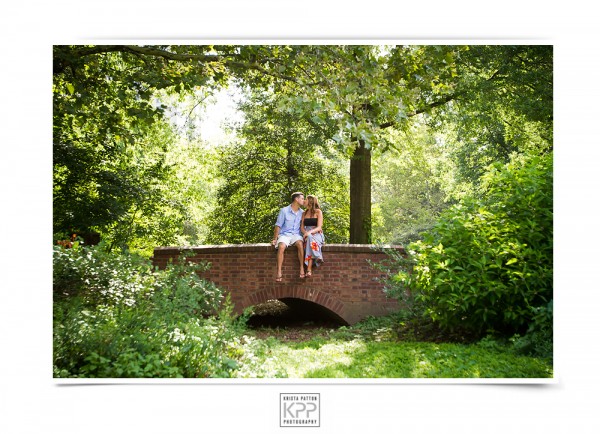 That's why I love shooting engagement sessions. There's something about the glow of a newly engaged couple that translates beautifully to photographs wherever they're taken…but I do have a few favorite spots for engagement sessions in the Greater Philadelphia area.

For nature lovers, I always recommend one of two places—Ridley Creek State Park and Morris Arboretum. The light is gorgeous in both locales and there are plenty of little hideaways that make for spectacular photos. The stillness and quietude add a peaceful serenity that lets a couple's love shine through.

For college sweethearts, holding a session at their alma mater is a fun experience. Villanova, Penn State, and other local universities always have plenty of nostalgic spaces around campus that help the couple take a trip down memory lane. It's always a treat to travel back in time as the couple reminisces about their early days.

Philadelphia is a favorite area for many clients—specifically Old City and the Art Museum—because there are so many types of backdrops available. You can be surrounded by calm green, immersed in history, or right in the middle of the hustle and bustle all within just a few blocks.

The Jersey Shore is also another great place to hold an engagement shoot. The sweeping landscape of the coastline adds romance and a timeless quality to the photos that is second to none.

All that being said, when I meet with clients, I often ask them where they met, where they like to spend time together, where they vacation. Because wherever they feel most in love is bound to be the most romantic location of all.
In addition, those interested in a 2015 Destination Wedding, don't let your destination wedding memories get lost in translation. Krista Patton Photography
will travel the world to make sure it's an unforgettable event. KPP has affordable packages that make it easy to bring the destination wedding memories home.