Yes, it is true--couples can arrange to have food trucks on site for private events like Philadelphia area weddings with Catering by Design's "food trucks."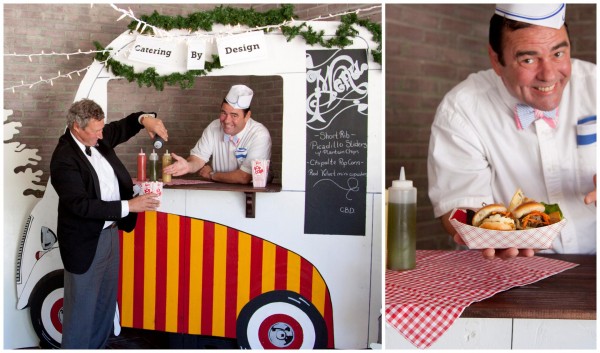 The menu is really up to the clients. The trucks have been used for a taco bar, dessert station, sliders, dim sum, chicken dumplings, shrimp shui mai, vegetable slaw, Philly Cheesesteaks, and more.
Since the "trucks" are an elaborate faux design – they have to be set up before the guests arrive.
We have used the food trucks for Philadelphia area mitzvahs, weddings and corporate holiday parties. We made four different color trucks modeled after the 1950s style food trucks. Many themes work well with this idea. For example, for the holidays, we used the trucks for a Norman Rockwell holiday theme. They have also become a popular "Late Night" station.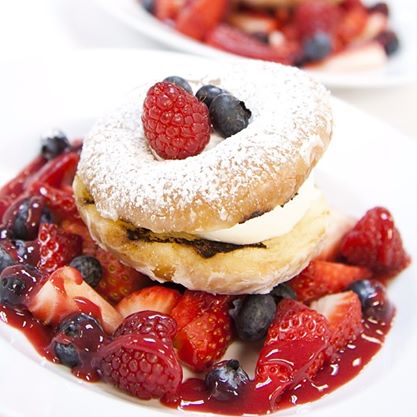 Photo credit: Catering By Design