More and more brides this year are accentuating their bridal look with a crown of fresh vibrant flowers in their hair. We turned to Philadelphia's very own Gina Kay Osborne, owner and key artist of True Beauty Marks to learn more about this beautiful trend. Here is what she had to say: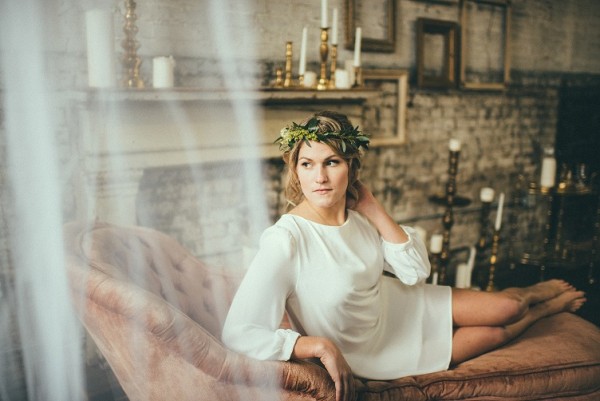 Photo credit: True Beauty Marks/Cheyenne Gil Photography
I work very closely with a lot of companies who make flower crowns, and it has been a trend that I've always loved, and has been growing in popularity in the last couple years. There is a lot of versatility when wanting to wear a flower crown on your wedding day! A lot of brides think they have to wear their hair down, and no veil, but there are many other ways to incorporate crowns in your weddings day!
Some brides choose to have the bridesmaids wear flower crowns, but I have quite a few brides that love that bohemian look, and want to wear a crown themselves! You can do some low, soft updos, and even wear several types of veils with the crowns! As long as the crowns are made with durable flowers, and made to be a bit adjustable, we, at True Beauty Marks, can incorporate them with just about any hair style!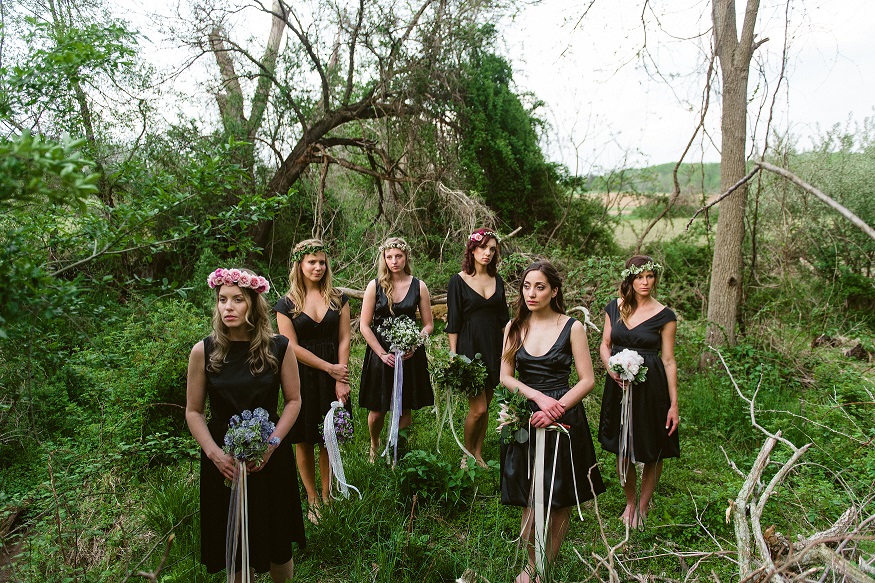 Photo credit: True Beauty Marks/M2 Photography
True Beauty Marks is actually a part of a huge workshop with a few local vendor friends where women can take a class to learn how to make their own flower crowns, get their hair and makeup done by our team, and have a photoshoot with their crowns! The few workshops we had this spring were a huge success, and are very empowering to all of the women involved! We decided to add a ton more dates for this year, and switched up different photographers for each date. Anyone interested can book their session at this link: http://www.blvly.com/#!beepie/c5pm
We would love to have you join us!
Finally, you may wonder if the flower crowns dictate the type of makeup. Actually, the makeup doesn't have much to do with the flower crowns really, unless a bride wanted to incorporate colors from the crown with her look.